How Andie MacDowell Allegedly Drove Bill Murray Crazy While Filming Groundhog Day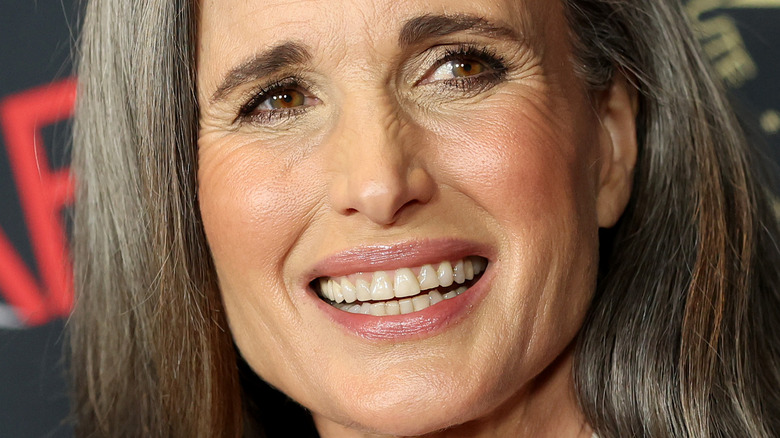 Emma Mcintyre/Getty Images
If you think back to memorable movies from the 80s and 90s, Bill Murray probably comes to mind. And if you're a long-time "Saturday Night Live" fan, you're definitely familiar with his work. He was a cast member on "SNL" from 1977 to 1980, after all. But despite well-known roles in "Ghostbusters," "Charlie's Angels," and many more, his shady legacy has started to catch up with him.
Bill Murray has always been the crassly funny guy in Hollywood, never hiding his nature. But until recently, his on-set behavior — which involved altercations with both men and women — came to light due to a settlement Murray reportedly paid to a female crew member on the set of his new movie "Being Mortal." The Puck reported in October the actor shelled out $100,000 over claims he straddled the crew member. While the crew member was reportedly "horrified" by the incident, Murray chalked it all up to a misinterpretation. "I did something I thought was funny, and it wasn't taken that way," he told CNBC.
Production of the movie is currently suspended, although Keke Palmer — who stars in the film — said she'd like to see it completed. "If there is some way to be able to complete, salvage it, I would want to do that," she revealed to Variety. As the accusations against him are still at the forefront of many minds, the actor's past comments and on-set behavior have taken on a new meaning.
Bill Murray Claimed that Andie MacDowell's hair took a while on set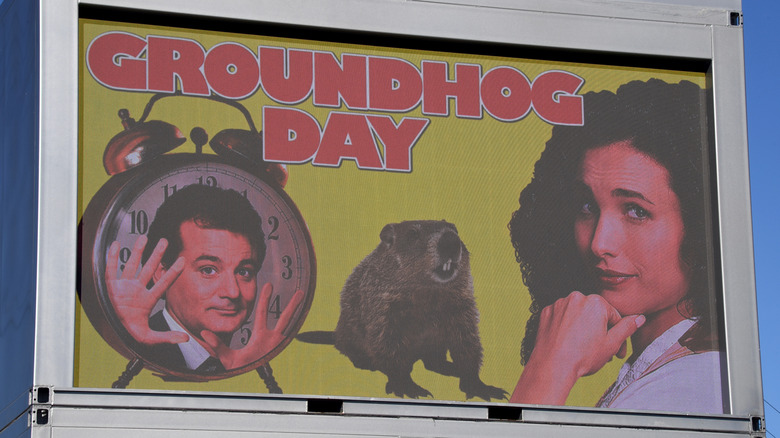 Ethan Miller/Getty Images
In a 2021 interview with Collider, Bill Murray spoke about the actors he's worked with, including Andie MacDowell on the set of "Groundhog Day." The film is about a cocky weatherman forced to relive the same day repeatedly, but filming nearly identical scenes every day wasn't the part that bothered Murray. 
"Andie MacDowell drove me absolutely crazy on that movie. She drove me absolutely nuts. We were always waiting for Andie MacDowell's hair," he said. "The fact is, Andie MacDowell has the greatest hair you have ever seen in your life. When she finally would arrive, you had to just give up because that hair was really great, but she did drive me crazy." Murray added that he likely owes MacDowell an apology, admitting it was never really her hair that bothered him. "We were 17 weeks into the movie, and she still didn't like me," he said. "That's probably what I was holding onto."
In 2019, MacDowell reflected on filming the movie as well. "I'll tell you the funny thing about Bill, you don't know what to expect with him. He is a unique person," she told Yahoo. "He is extremely creative. Fresh. Every time he does a scene, it's fresh, it's new, he's adding nuances to it. Off camera, he's just as weird, maybe weirder. Because he's just being him."
But Bill Murray has been accused of way worse behaviors in professional settings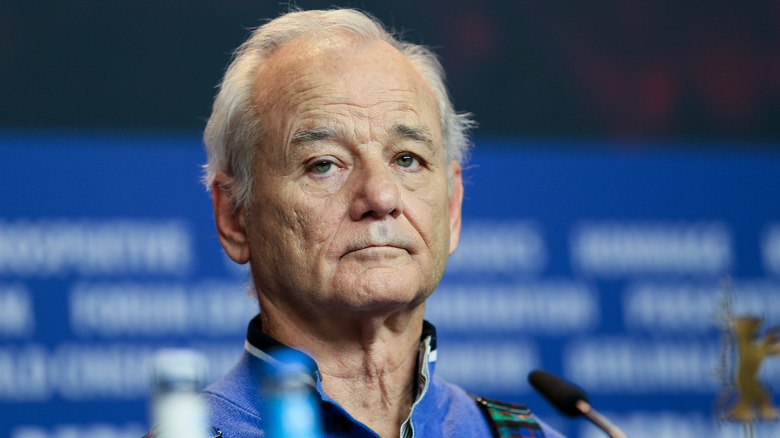 Denis Makarenko/Shutterstock
Bill Murray's past conduct isn't unknown; many of Murray's former co-workers had awful experiences with the actor. Geena Davis wrote about working with Murray for the movie "Quick Change" in her memoir "Dying of Politeness." She claimed Murray toucher her with a massage device against her will. "I said no multiple times," she wrote (via Vanity Fair). "But he wouldn't relent." She said Murray made her uncomfortable while promoting the film, including an appearance on "The Arsenio Hall Show," where he inappropriately tugged her dress strap for cheap laughs.
Another well-known "feud" of Murray's started on the set of "Charlie's Angels." On an episode of the "Asian Enough" podcast, Lucy Liu revealed that Murray began to lob "inexcusable and unacceptable" insults at her after learning of script rewrites. "I couldn't believe that [his comments] could be towards me," she said (via Deadline). "I say, 'I'm so sorry. Are you talking to me?'—and clearly he was because then it started to become a one-on-one communication." While the comments caught Liu off guard, she refused to back down. "I stood up for myself, and I don't regret it," she said. "Because no matter how low on the totem pole you may be or wherever you came from, there's no need to condescend or to put other people down." While Andie MacDowell may have driven Murray crazy on the set of "Groundhog Day," perhaps the actor has been playing a villain all along.