Why Jennifer Grey Ended Her Engagement To Johnny Depp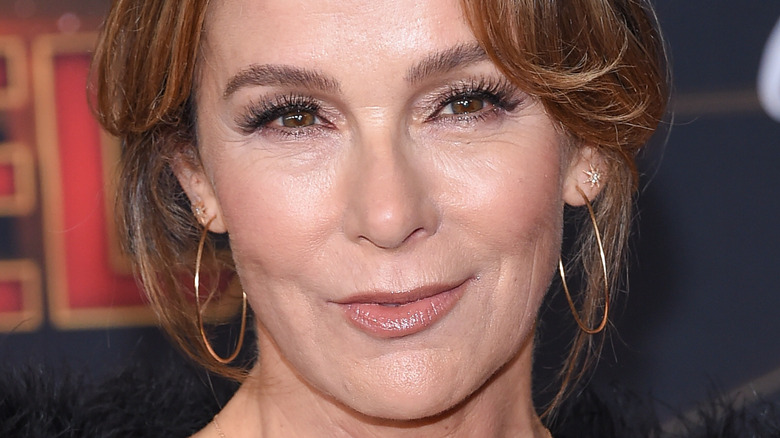 DFree/Shutterstock
Jennifer Grey started dating Johnny Depp at a difficult time in her life. The two met in 1988, when Grey was in a relationship with Matthew Broderick, she said on "The Drew Barrymore Show" in May. And it gets better. In the span of a single month, Grey was an engaged woman to both men. "It was really a sign that there was trouble afoot on my part," she told Barrymore. At that point, just months had passed since the accident Grey and Broderick were involved in that killed two women.
In August 1987, when their romance was still under wraps, the "Ferris Bueller's Day Off" co-stars were vacationing in Northern Ireland when they collided with another vehicle. "It's very hard to describe when you have a near-death experience and are present for the death of other people," Grey told Entertainment Tonight. The traumatic event happened the week Grey was shot to stardom following the release of the 1987 classic "Dirty Dancing." 
The combo proved too much for her to deal with. "I became America's sweetheart within five days of the accident," she told People (via The Sunday Times). "The juxtaposition of that deep sorrow, the survivor's guilt, and then being celebrated as the new big thing just didn't jibe [fit]." Grey and Broderick's relationship didn't survive much longer. The crash also caused Grey to lose interest in her career. "My ambition was never the same," she said. With this baggage, Grey lacked patience to handle some of Depp's behavior. 
Jennifer Grey accused Johnny Depp of jealousy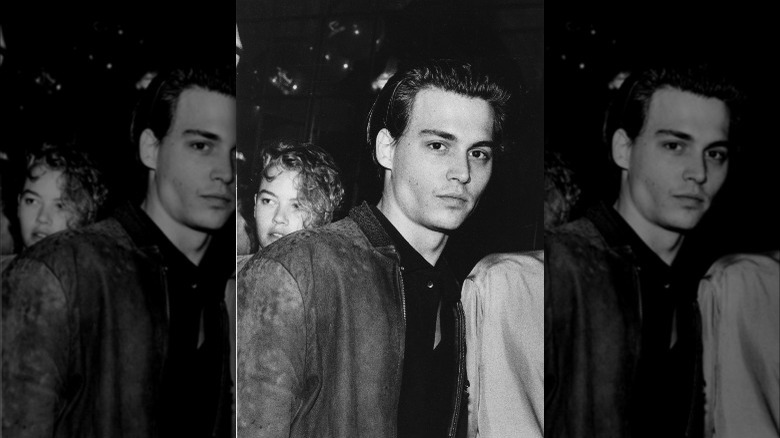 Catherine Mcgann/Getty Images
Jennifer Grey and Johnny Depp's blind date was the "Pirates of the Caribbean" star's doing, so she wasn't expecting much to come out of it. "We ate, talked, drank Jack Daniel's, laughed our asses off, took cigarette breaks midcourse," she wrote in her 2022 memoir "Out of the Corner" (via the Independent). "He was so ridiculously beautiful. And surprisingly open, funny, quirky and sweet."
Grey immediately believed Depp was the solution to all her troubles. "I just thought it was God rescuing me from one bad situation and just lovingly plopping me into a Johnny Depp soufflé," the "Dirty Dancing" star said on "The Drew Barrymore Show." Grey had no hesitations when Depp proposed two weeks after their first date. They moved in together and adopted Lulu, a Pekinese-poodle. "She was our practice baby and someone to keep me company when Johnny was out of town," she wrote.
Everything was great in paradise. Until it wasn't. Depp, who was living between Los Angeles and Vancouver then, began to exhibit behaviors Grey had no interest in putting up with. "[He] had begun more and more regularly to be getting into trouble: fights in bars, skirmishes with cops," she wrote. And he also started to give her a hard time about whom she met or talked to. "When he did come home, he'd be crazy jealous and paranoid about what I'd been up to while he was gone." By 1989, the romance had ended.
Jennifer Grey denied Johnny Depp was ever violent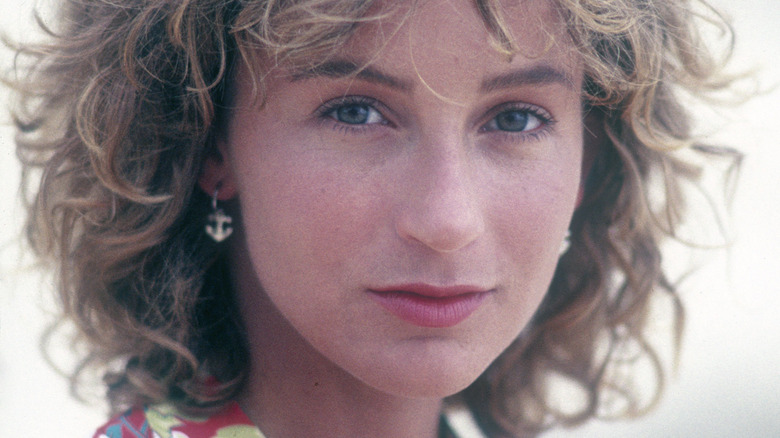 Peter Carrette Archive/Getty Images
While known for his many iconic movies in the 1990s and 2000s, Johnny Depp is more recently remembered for what unfolded between him his ex-wife. After Amber Heard accused Depp of abuse, he took her to trial in an attempt to clear his name. He partly succeeded, with the jury finding Heard defamed Depp, according to NBC News. Throughout the ordeal, Depp's exes were often asked to comment on his behavior.
Jennifer Grey said she never witnessed violence in her relationship with Depp. "From my experience with him, I never had anything violent, whatsoever. Nothing," she said on "Good Morning America" in May, when the trial was underway. She later doubled down on her stance that the Depp she knew was no abuser. "[He was] funny and sweet and just so charming and quirky and weird and self-effacing and just so unique and gorgeous, and he was obsessed with me and romantic," she told Extra. 
But Grey admittedly pointed out she doesn't know Depp anymore. "I haven't known him for 30 years. I haven't talked to him. I haven't seen him," she added. Because of how long it's been since her late '80s romance, Grey can't speak to what may have transpired between Depp and Heard. "These are people who are damaged and continuing to damage each other," she said. "It's sad. I don't have an opinion, except it breaks my heart ... I just knew him in a very different time."