The Shady Claims Justin Bieber's Former Bodyguard Made About The Singer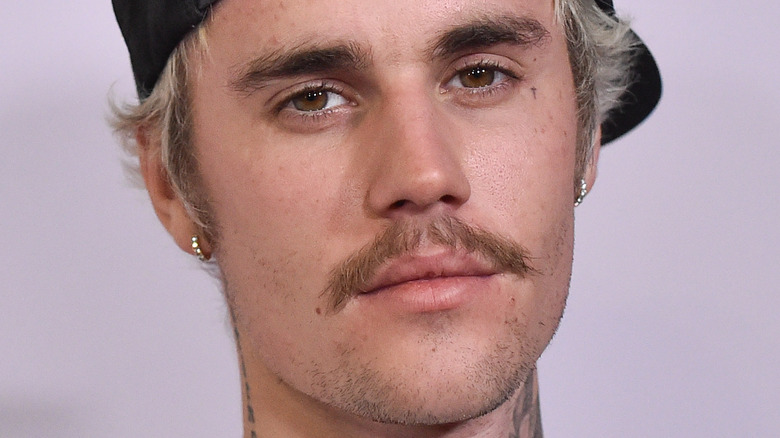 DFree/Shutterstock
The steady stream of controversy that once plagued Justin Bieber's career has slowed considerably. These days, the Grammy award-winning singer is happily married to Hailey Baldwin, and the couple has reportedly considered starting a family (via ET Online). And while Bieber recently experienced a major health scare causing partial paralysis in his face, it's been a while since the singer has found himself at the center of any serious personal drama. However, the same can't be said about the earlier years of his early career.
At one time or another, the hitmaker has been embroiled in a string of feuds with celebrities from Taylor Swift to Orlando Bloom. As noted by CNN, Bieber also found himself in trouble with the law, having been arrested and charged with drunken driving in 2014. Then, there's the tumultuous relationship the singer has with his fans, leaving some to wonder if he likes them at all. Unfortunately, Bieber's drama has extended beyond big-shots and Beliebers. The vocalist has also found himself add odds with his former bodyguard, who once accused the singer of a serious crime.
Justin Bieber's body guard accused him of assault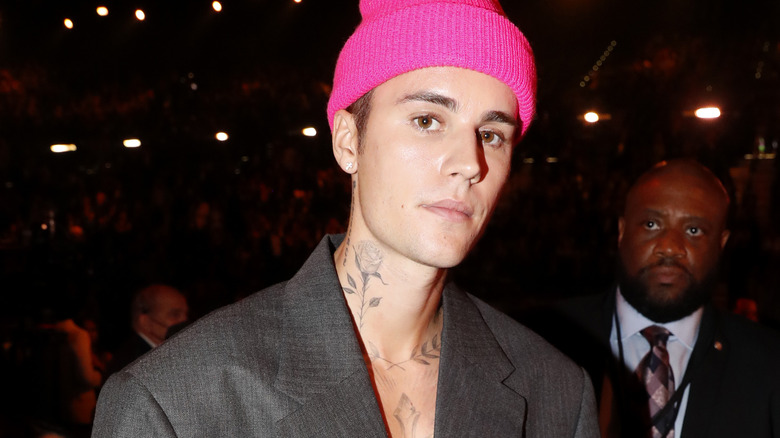 Johnny Nunez/Getty Images
In 2014, Bieber's former bodyguard, Moshe Benabou, sued him for an alleged assault that took place between 2010-2011. According to The Hollywood Reporter, Benabou claimed that Bieber became angry after he attempted to "keep one member of Mr. Bieber's entourage physically away from Justin Bieber." Allegedly, the singer punched Benabou "in the chest and upper body area." The bodyguard said he didn't retaliate out of fear of harming Bieber. Then, Bieber fired Benabou in front of his entourage, yelling, "you're fired!" Additionally, Benabou sued Bieber for overtime wages and vacation time to the tune of $400,000.
At the time, Bieber's representatives denied Benabou's claims and called him a "disgruntled employee looking for money," according to TMZ. However, CNN reported that the singer settled his suit with Benabou for an undisclosed sum only days before their trial was slated to begin. Unfortunately, the lawsuit added to Bieber's streak of legal hiccups around this time. Days before, Bieber turned himself into Canadian authorities for allegedly assaulting his former limo driver, according to NBC News.
Justin Bieber's bodyguards used to do pulse checks while he slept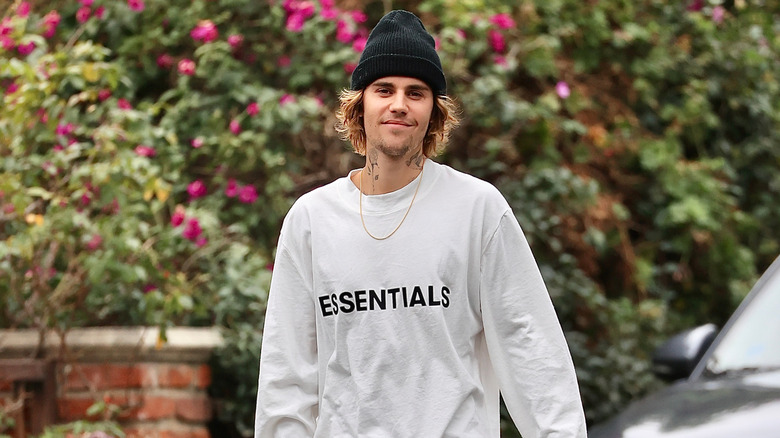 Babak Rachpoot/Shutterstock
Justin Bieber had a complicated dynamic with a few of his bodyguards. In 2020, Bieber released the YouTube docuseries "Justin Bieber: Sessions," which gave fans an intimate glimpse into the singer's previous experiences with substance abuse issues. According to USA Today, Bieber spoke about getting into marijuana when he was a preteen, then transitioning into a mix of alcohol, MMDA, and pills, among other things. Eventually, things spiraled to the point where he "felt like he was dying." As a result, "My security and stuff would come into my room at night to check my pulse," he shared.
Bieber repeated his bodyguard story during a 2021 profile with GQ. "There was a sense of still yearning for more," Bieber said about his substance abuse. "It was like I had all this success and it was still like: I'm still sad, and I'm still in pain. And I still have these unresolved issues. And I thought all the success was going to make everything good. And so for me, the drugs were a numbing agent to just continue to get through."
If you or anyone you know is struggling with addiction issues, help is available. Visit the Substance Abuse and Mental Health Services Administration website or contact SAMHSA's National Helpline at 1-800-662-HELP (4357).