Tori Spelling Hospitalized For Troubling Medical Issues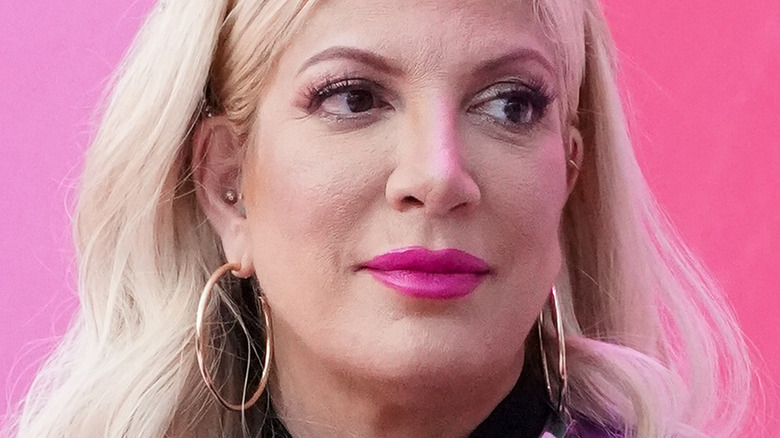 Rachel Luna/Getty Images
"Beverly Hills, 90210" star Tori Spelling is no stranger to health scares. In 2011, the mother of five came close to dying when she was pregnant with her fourth child, Finn. Throughout her pregnancy, Spelling suffered internal bleeding due to a condition called placenta previa, and spent weeks in the hospital. "I just remember thinking, I can't leave three children behind," she later told Us Weekly.
Spelling was bedridden for four months after Finn was born. During her recovery, Spelling tweeted that she had to be rushed to the emergency room for a bad migraine. The "True Tori" star headed back to the hospital for stomach pains caused by an ulcer and another debilitating migraine in 2014, with a source telling Radar that her medical woes were caused by her husband's infidelity. "She was just so run-down and ragged from the affair fallout," the insider said of Dean McDermott's cheating confession. Later that year, she was quarantined at Cedars-Sinai in Los Angeles after being hospitalized for breathing difficulties and a fever, per E! News. Sources told TMZ that she was faking an "Ebola scare," but in an interview with ET Canada, McDermott confirmed that his wife really was sick. "She has bronchitis, sinusitis and pneumonia and she's getting great care at the hospital," he said.
The year 2022 has been another rough one for Spelling health-wise, and she has a message for those who believe that she's faking the severity of a recent illness.
Tori Spelling's call for kindness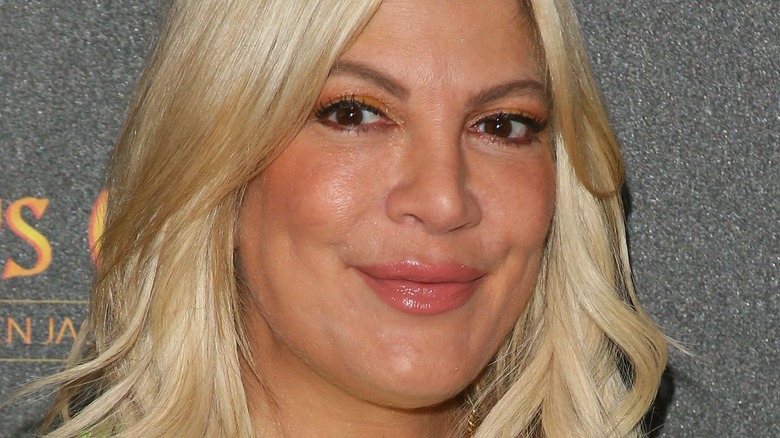 Jean Baptiste Lacroix/Getty Images
In a December 21 post on her Instagram Story, Tori Spelling revealed she was in the hospital yet again. According to Us Weekly, Spelling said she was experiencing extreme dizziness and breathing difficulties. She had also learned that her blood pressure was high, but at the time she shared the post, she hadn't yet learned the results of the tests her doctors were running.
Spelling admitted that she has a dangerous habit of choosing work over her health, so she let her critics know that she would not be at the hospital if her symptoms weren't serious. "To all of you who gas lit me when you were told I [was] too sick to work, well here I am," she wrote. "How about next time [you] take someone at face value and show kindness instead of doubtfulness." In mid-November, Dean McDermott told The U.S. Sun he was the only member of his family who wasn't sick with a cold. At the time, Spelling had been suffering from the illness for about a month. "She's super, super sick and has been fighting this," he said. 
Spelling's 2022 is certainly ending on a low note as she waits to see if she'll be able to spend the holidays with her family. It's an unpleasant bookend to a year that began with another health scare — in January, Spelling took to Instagram to reveal that everyone in her family had been diagnosed with COVID.