What Happened Between Tiffany Trump And Her Ex Ross Mechanic?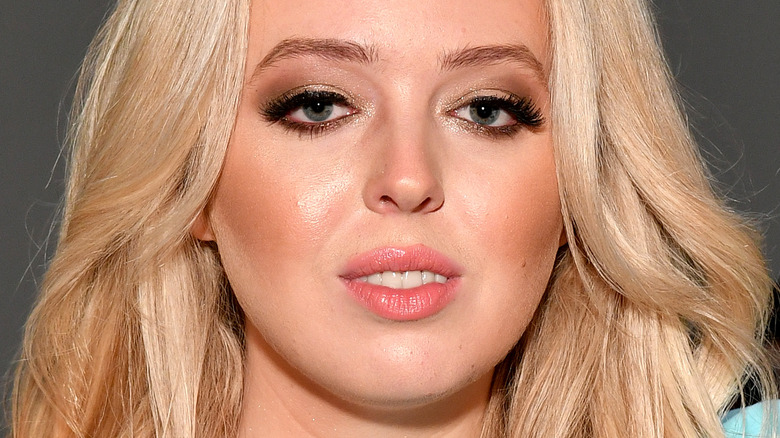 Dia Dipasupil/Getty Images
In November, Tiffany Trump — the second youngest child of former president Donald Trump — made headlines when she wed billionaire business mogul Michael Buolos. According to People, Tiffany's wedding took place at her father's Mar-A-Lago resort. The wedding was a rather lavish affair that honored both parties' backgrounds. Tiffany and her mother Marla Maples wore dresses by Elie Saab, the famous Lebanese designer — a nod to her new husband's heritage. Meanwhile, the couple's wedding cake was inspired by Donald and Maples' 1993 wedding cake, which was originally made by the late Sylvia Weinstock. After the wedding, Tiffany posted various photos from their wedding to her Instagram, celebrating her big day with her 1.4 million followers. "The most magical day. 11.12.2022," Tiffany captioned the photos. 
And while it's great that Tiffany has found her happily ever after, her romantic journey could've turned out a lot differently. Prior to meeting Boulos in 2018, Tiffany was in a relationship with Ross Mechanic, whom she dated for about two years. Though Tiffany and Mechanic didn't last, for awhile, it looked like they might go the distance. 
Tiffany Trump and Ross Mechanic met in college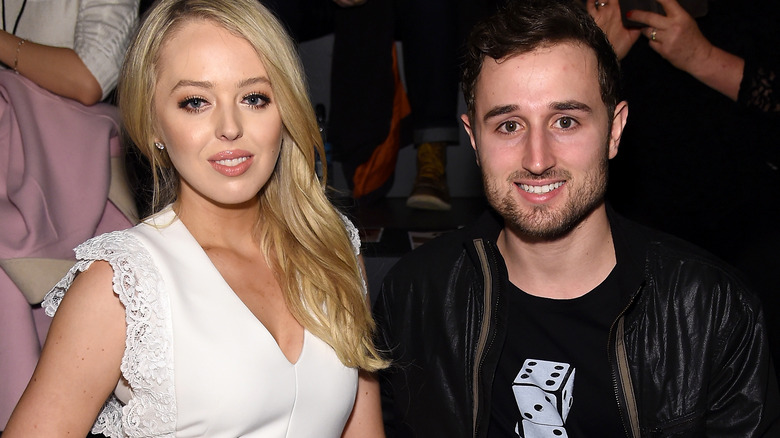 Jamie Mccarthy/Getty Images
Tiffany Trump has never been quite as visible as her siblings Eric Trump, Donald Trump Jr., Ivanka Trump, and Barron Trump. However, even with Tiffany's low-key approach to life, her relationships have always made headlines, particularly the one with Ross Mechanic. Tiffany met Mechanic, who is the son of world-renowned real estate lawyer Jonathan Mechanic, while they were both pursuing undergraduate degrees at the University of Pennsylvania, according to Yahoo. The publication also notes that the couple first made things Insta-official in 2015, after Mechanic posted Tiffany to his now-private Instagram account, even though it'd be awhile before they actually went public. 
Prior to their meeting, Mechanic, who majored in computer science, interned at Cadre, the real estate development company that Jared Kushner — husband of Tiffany's sister, Ivanka — helped build (via the New York Daily News). And while Tiffany has never spoken publicly about Mechanic, it's clear they were deeply engrained in each other's lives, often attending high-profile events throughout the duration of their two-year relationship. For instance, Tiffany and Mechanic attended New York Fashion Week 2017 with Marla Maples, per Us Weekly. The trio was photographed looking rather cheerful as they sat front row of the event. 
Nearly one month later, in March 2017, Tiffany and Mechanic enjoyed some time away in Belize, where they went zip lining and swam with sharks, according to Cosmopolitan. Unfortunately, the end of their relationship was right around the corner. 
Tiffany Trump ended her relationship with Ross Mechanic to focus on her future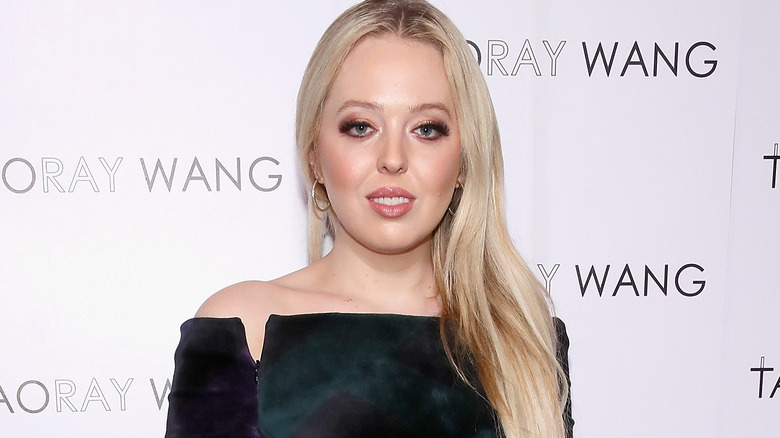 Astrid Stawiarz/Getty Images
Tiffany Trump may be the child of a billionaire and former president, but she's also building her own legacy. In May 2017, news broke that Tiffany had been accepted into Georgetown Law School (via USA Today), which is located in Washington D.C. Unfortunately, this major milestone contributed to the end of her relationship with Ross Mechanic. One year later, Us Weekly broke the news that Tiffany and Mechanic had ended their relationship. "She's taking law school seriously," an anonymous source told the publication. 
Apparently, the decision was not an easy one. According to People, the couple was previously in a good place, sharing that Tiffany had spent the summer with Mechanic's family in the Hamptoms. However, Tiffany's impending move from New York to D.C. was stressing her out and straining the relationship. Prior to their official split, a report by The Washington Post surmised, based on lackluster social media activity between the two, that a breakup had either already occurred or was on the horizon, proving that, sometimes, social media can be an indicator of reality.