The Pseudonym Taylor Swift Has Used To Write Songs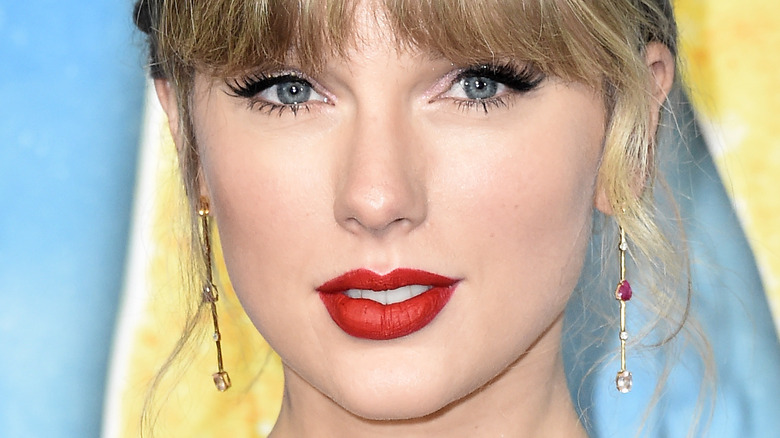 Steven Ferdman/Getty Images
Pop stars tend to get a bad rap. Often, their far-reaching success comes without any real respect for their artistic capabilities. They're often accused of releasing mass-produced, yet catchy, music that lacks depth. Not to mention, they're not usually lauded for their songwriting or instrumental skills. However, none of these boxes apply to Taylor Swift — who's one of the most famous pop stars of the 21st century. Not only does Swift play multiple instruments, but she also writes her own music. And she's not afraid to let anyone know it! 
In January, Swift shut down Blur and Gorillaz frontman Damon Albarn after he stated, per the Los Angeles Times, that Swift didn't really write her own songs. "I was such a big fan of yours until I saw this," tweeted Swift. "I write ALL of my own songs. Your hot take is completely false and SO damaging. You don't have to like my songs but it's really f***ed up to try and discredit my writing. WOW." As Swift stated, she's had a hand in writing every song from every album she's ever released, although Swift often features collaborations with other writers and producers on her projects. The Grammy Award-winning musician has also penned songs for the likes of Miley Cyrus, Little Big Town, and The Civil Wars (via Insider). In either case, her songs are always clearly credited to her. 
However, Swift has been known to write under a pen name in the past.
Taylor Swift is Nils Sjöberg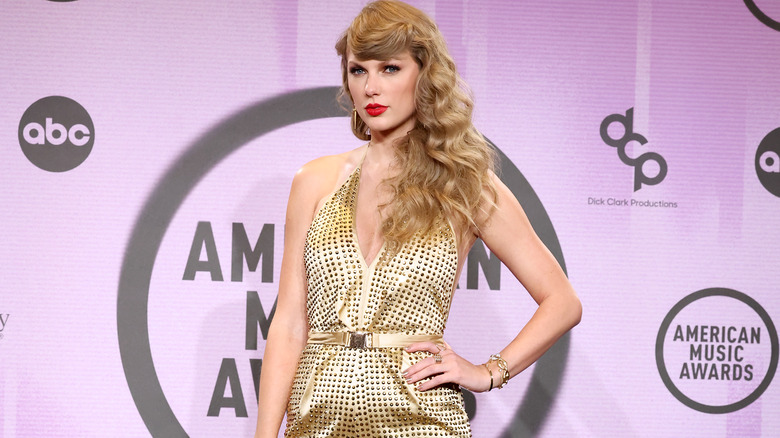 Amy Sussman/Getty Images
Taylor Swift co-wrote Calvin Harris' 2016 song "This Is What You Came For," which featured vocals from Rihanna and peaked at No. 3 on the Billboard charts. And while any songwriter would love to have such a successful track in their arsenal, it wasn't originally credited to Swift. Instead, she wrote it under the name Nils Sjöberg. Early on, Swift's super observant fans launched theories that Swift had a hand in creating the popular track (via Seventeen), although they didn't know for sure. However, in July 2016, fans got confirmation that Swift was Sjöberg. 
According to TMZ, Swift wrote the song then sent it to Harris, who she was dating at the time. After Harris signed off on it, the former couple laid the track down in the studio. Later, Swift's team confirmed the news when speaking to People. In 2020, Swift spoke to Paul McCartney on her decision to write under Sjöberg. "Yeah, I think, when a pseudonym comes in is when you still have a love for making the work and you don't want the work to become overshadowed by this thing that's been built around you, based on what people know about you," said Swift, per Rolling Stone. 
However, Swift and Harris previously shared a different reason for distancing Swift from the successful track. 
Taylor Swift and Calvin Harris may have fallen out over her pen name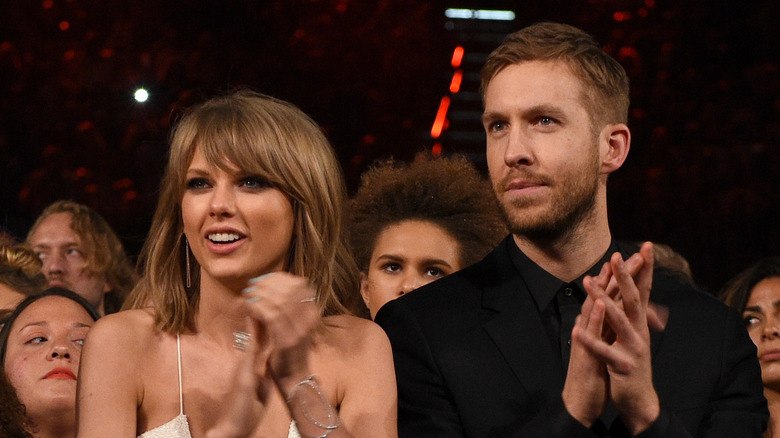 Larry Busacca/bma2015/Getty Images
Taylor Swift's breakup with Calvin Harris occurred just a few months after "This Is What You Came For" was released. Apparently, the song contributed to the end of their year-long courtship. According to TMZ, Swift and Harris originally agreed to keep their collaboration quiet to avoid siphoning the song's hype for themselves. However, Harris' assertion during a radio interview that he hadn't considered working with Swift aggravated her and ultimately led to their breakup, which occurred in June of 2016, per Page Six.
While things appeared amicable at the time, Swift's method of confirming her work on Harris's song ticked him off. Harris took to Twitter and clarified Swift's level of involvement in the song in since-deleted tweets. "I wrote the music, produced the song, arranged it and cut the vocals though," wrote Harris (via Us Weekly). "And initially she wanted it kept secret, hence the pseudonym. Hurtful to me at this point that her and her team would go so far out of their way to try and make ME look bad at this stage though." Harris also took sides in Swift's ongoing feud with Katy Perry. "I know you're off tour and you need someone new to try and bury like Katy ETC but I'm not that guy, sorry. I won't allow it," he added. 
Harris later expressed regret over how he handled his fallout with his ex, according to Billboard.