Inside Lamar Odom's Rocky Relationship With His Kids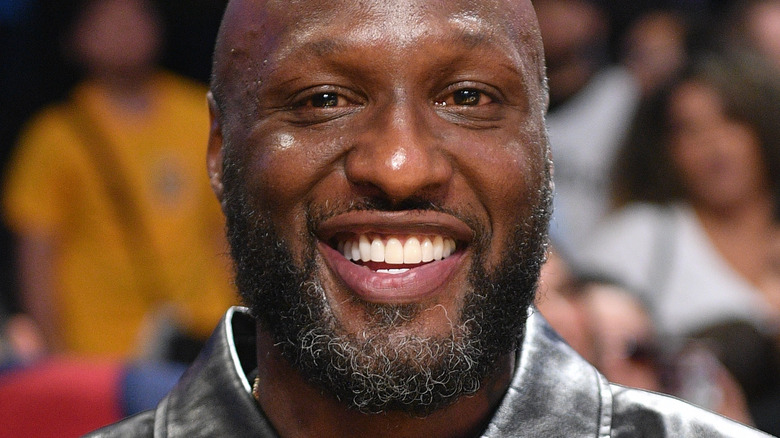 Allen Berezovsky/Getty Images
Lamar Odom won two NBA championships with the Los Angeles Lakers, but he's equally well-known for his relationships off the court. The power forward was married to Khloé Kardashian from 2009 to 2016, though they split over his drug abuse and infidelity. Per People, Kardashian was by her estranged husband's side in 2015 when he overdosed at a Nevada brothel and Odom has never forgotten how his ex-wife supported him at his lowest moment. In February 2021, he admitted on the "Morning Hustle" radio show (via ScreenRant) that he would like to "rewind [the cheating] back and take those things back and never let that happen." "Sometimes it's hard for me to sleep at night thinking about [Khloé]," Odom added on a separate occasion (via Us Weekly).
Kardashian isn't Odom's only failed romance. As recently as 2020, the basketball star separated from his fiancée Sabrina Parr, with Parr simply explaining that Odom "has some things that he alone has to work through" (via People). Before Parr and Kardashian, there was Liza Morales, Odom's high school sweetheart. According to Page Six, Morales and Odom had two children together despite the "trauma" of their romance. "I did experience a lot of trauma dealing with [Lamar] ... my kids, my family has experienced a lot of trauma dealing with [him] in such a public way," Morales wrote in her memoir, "Cutting Trauma Ties" (via Page Six). 
Maybe said trauma explains why Odom has such a fraught relationship with his children.
Lamar Odom is reconnecting with Destiny and Lamar Odom Jr.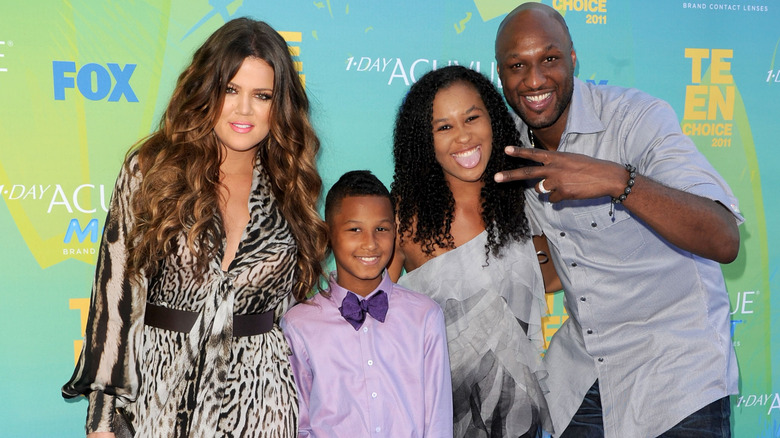 Jason Merritt/term/Getty Images
Lamar Odom was largely absent from his children Destiny and Lamar Jr.'s lives when he was married to Khloé Kardashian (via YourTango). In his book, "Darkness To Light," Odom wrote that he "rarely saw [his son and daughter]" and that his relationship with them steadily declined up until his overdose at a brothel in 2015. Liza Morales spoke with Us Weekly about how Odom's drug abuse negatively affected Lamar Jr. "It has been a little tough," she said. "He shares his father's name and he has to have that pride in himself. ...I'm trying to instill in him that ... You carry his name, but that's not you, that's not your journey."
Since hitting rock bottom, Odom has made an effort to reconnect with Destiny and Lamar Jr. "I literally call him for advice for stuff now, because I feel like I can open up to him now. I can finally see what a real father is supposed to do," Destiny said in the 2021 documentary "Lamar Odom Re/Born" (via HollywoodLife). Lamar Jr. agreed, adding (via Distractify), "I do see [Lamar] progressing as a person, as a man, as a father. I do see him, kind of, taking that leap." As for Odom, he has been open about his own mistakes and his desire to build bridges with his kids. "Be easy, honest, and transparent," Odom advised E! News, "and bond with them."
Destiny Odom called her father's relationship with Khloé Kardashian 'toxic'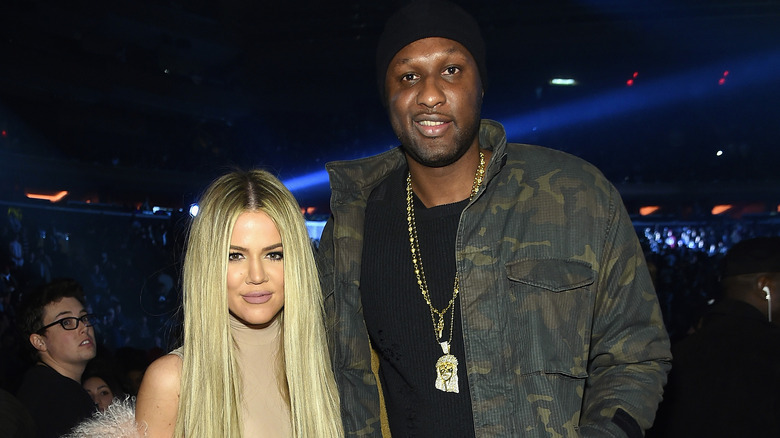 Jamie Mccarthy/Getty Images
Lamar Odom's drug abuse took its toll on his loved ones, but his marriage to Khloé Kardashian was particularly difficult for his children. "Things changed when my dad married Khloé. Things were a lot more public," Destiny told People. In addition to the media scrutiny, Odom's daughter believed his relationship with Kardashian was "toxic." She explained that "a lot of people in our circle were confused" when Kardashian dashed off to Nevada to be with her ex after his overdose.
As for Odom, it doesn't seem he's over the reality star, as of this writing. When news broke that Kardashian was expecting her second child with Tristan Thompson via surrogate, Odom had a unique take. "Oh, [Tristan] got caught cheating again? And they're gonna have another baby? [Khloé] could have hollered at me for that," he told Page Six. From commenting on Kardashian's thirst traps, to speaking publicly about how much he misses her, Odom has drawn criticism for disrupting Kardashian's personal life. As recently as October, Us Weekly reported that the former NBA player posted a snap of himself posing with his ex-wife. Fans had a lot to say, and Odom later apologized by noting that he was "human, just like everyone else."
One thing is for sure: Lamar Odom's journey hasn't been without its ups and downs. But at the end of the day, "Lamar loves his kids [and] they love him," as Liza Morales told Us Weekly.