Chelsea Handler Sheds Light On What Led To Her Breakup With Jo Koy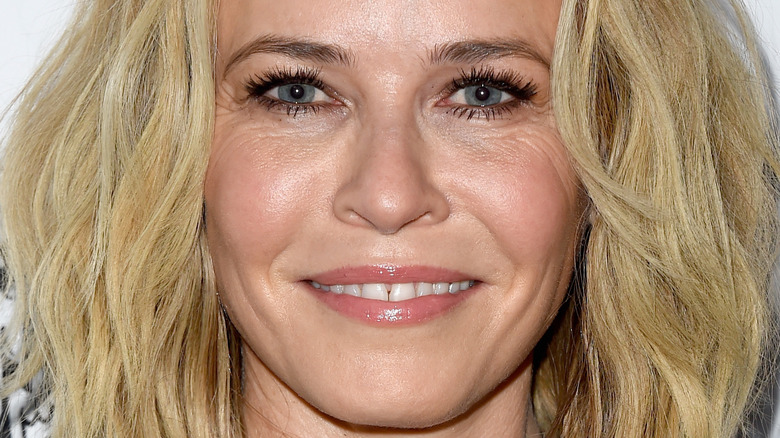 Frazer Harrison/Getty Images
Comedian Chelsea Handler is opening up about why her relationship with fellow funny person Jo Koy ended earlier this year. The two comedians first met after being introduced by a mutual friend sometime in the early 2000s, and Koy consistently appeared as a guest on her talk show "Chelsea Lately," per ET. Starting out as just friends, they took their relationship to the next level after Koy asked Handler to write a blurb for his memoir, "Mixed Plate," sometime before the COVID-19 pandemic.
After months of long phone calls — in classic Handler fashion — she made the first move on Koy in August 2021, per People. The two went Instagram official in September of the same year, and the couple seemed madly in love. "Do you know how hot it is to have a man be turned on by my honesty, strength, and confidence?" Handler gushed on Instagram in November 2021. "Jo has renewed my faith in men."
Sadly, Handler and the "Easter Sunday" actor broke it off back in July of this year. After hinting at why they split shortly afterward, Handler is now discussing the true reason why their relationship didn't work out.
Chelsea refused to 'abandon' herself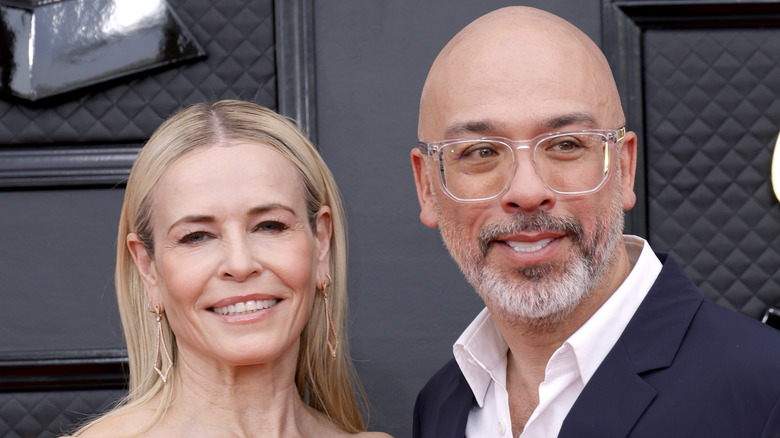 Frazer Harrison/Getty Images
If we know one thing about Chelsea Handler, it's that she is not changing her firey nature for anyone. While the two were dating, Handler praised then-boyfriend Jo Koy for not making her "adjust who [she is]." But it seems like this may have changed as their relationship progressed, based on what Handler said during a recent episode of Brooke Shields's podcast, "Now What?"
"There were just some behaviors that we couldn't agree on, and it felt to me like I would have to abandon myself, which, maybe, I would have been OK to do if I were 20 or 25, but I wasn't willing to do that," she explained (via ET). "I was like, 'I'm not going to change this, I'm not going to change the way that I behave in order to make you feel more comfortable.'" Believing that this was her "forever relationship," Handler revealed that the couple went to therapy together before concluding that it was "futile."
Sadly, Handler also revealed that the two are no longer friends and have not spoken in a while because of Koy's lack of "accountability." This seems to be contradictory to when Koy appeared on "The Kelly Clarkson Show" in September, where he confirmed the two were still friends. Regardless, it seems like both are moving on in their own ways.