Todd Chrisley Maintains His And Julie's Innocence As Prison Sentence Looms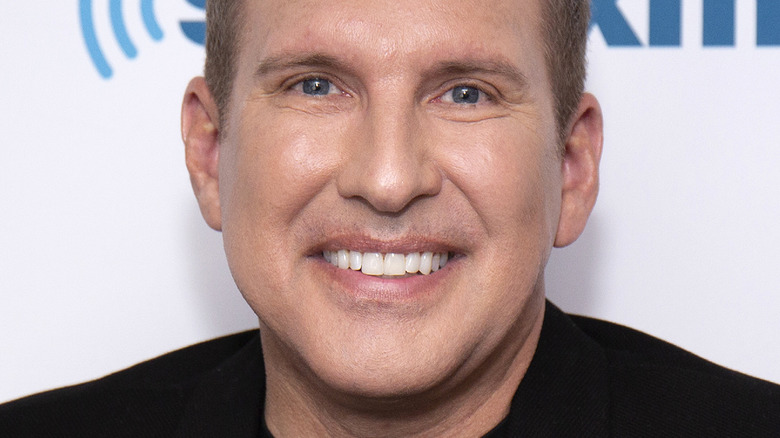 Santiago Felipe/Getty Images
Todd Chrisley has spoken out against his upcoming prison sentence in a new interview. Over the last few years, pop culture enthusiasts have diligently followed the legal shortcomings of the reality TV star and his wife, Julie Chrisley. In 2019, the "Chrisley Knows Best" stars were formally indicted by a federal grand jury on multiple counts of conspiracy, bank fraud, wire fraud, and tax evasion, per the United States Department of Justice. "Todd and Julie Chrisley are charged not only with defrauding a number of banks by fraudulently obtaining millions of dollars in loans," said U.S. Attorney Byung J. Pak.
Following their indictment, the Chrisleys vehemently denied being guilty of the charges. They even went as far as to blame their former employee Mark Braddock for their crimes. However, despite denying their involvement, the pair were found guilty on all counts on June 7 after a three-week trial, per The Atlanta Journal-Constitution. Shortly after the shocking ruling, the USA stars released a statement expressing their disappointment in the verdict. "Julie and Todd are so grateful for the love and support shown by their family, friends and fans ... They both remain strong in their faith and will continue the 'fight' until they are vindicated," they said, per ET.
Unfortunately for Todd and Julie, their situation only worsened in November after they were slapped with 12 years and seven years in prison, respectively. With their days of freedom numbered, the Chrisley patriarch recently broke his silence regarding his and his wife's bleak future.
Todd Chrisley doubles down on his innocence ahead of prison stay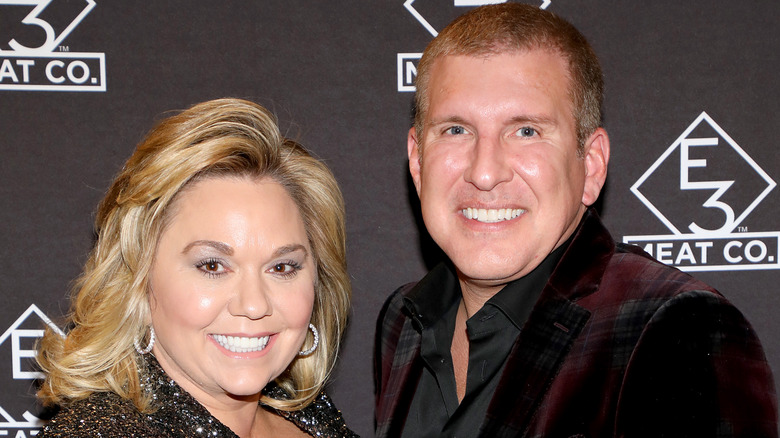 Danielle Del Valle/Getty Images
On January 17, 2023, Todd and Julie Chrisley will start their extensive prison sentences, per CNN. With only a few weeks left in the outside world, Todd doubled down on his claims that he and his wife are innocent during the latest episode of his "Chrisley Confessions" podcast. "The reality of it for me is that when you know you did not do these things ... and yet you stand here convicted. That's a hard pill to swallow ... it's very sad where we are," he told his son Chase.
The reality star went then said that he's been dealing with "the ramifications" of his legal troubles since 2010 due to his former business partner Mark Braddock allegedly embezzling his money. "I think that for me, the hard part of the reality is that this is the reality that I have to go through this every day," he said. "And then to be told that this is the person whose truth that you're relying on ... but I have to come to peace with that because I know that God will use your enemy to press you forward."
Todd's comments came a few days after his daughter Savannah revealed on her "Unlocked" podcast that she's putting off marriage and kids while her parents are away. "Personally, I feel like there's a level of guilt associated with moving on with my life and thinking of mom and dad not being here during certain life events," she said.