Aaron Carter Says Comments About His Sexuality Were 'A Little Misconstrued'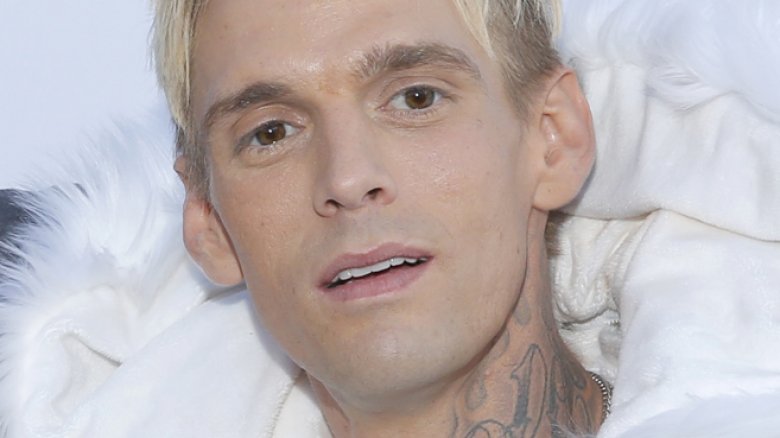 Getty Images
Aaron Carter is clarifying comments made when he came out as bisexual last summer.
During an appearance on the HollywoodLife Podcast on Friday, March 23, 2018, the "Sooner or Later" singer explained that despite his attraction to men and women, he doesn't see himself in a relationship with another man.
"It was more so just a story that happened when I was like 17 with somebody," he began. "And I can find men and women attractive, but when it comes down to it, I think it was a little misconstrued. I see myself being with a woman and having kids. I want to have a family."
Carter added, "I keep telling people that. I don't want it to be misconstrued too much just because I was open about a story."
As Nicki Swift previously reported, the 30-year-old singer publicly came out as bisexual in August 2017. "I grew up in this entertainment industry at a very young age and when I was around 13-year-old I started to find boys and girls attractive," Carter shared with his fans in a since-deleted tweet. 
He continued, "There were years that went by that I thought about, but it wasn't until I was 17-years-old, after a few relationships with girls, I had an experience with a male that I had an attraction to who I also worked with and grew up with. This doesn't bring me shame, just a weight and burden I have held onto for a long time that I would like lifted off of me."
Shortly after, Carter revealed in an interview on The Bert Show that he and his ex, Madison Parker, had called it quits because she "didn't really understand" his bisexuality. "All I can say is that I'm really looking forward to the future right now, and whether I choose to be with a woman or a man is my decision ― no one else's," he added. "It was something that I just felt like was important and I needed to say."
In another since-deleted tweet at the time, the "Fool's Gold" singer, who had received an outpouring of support from fans and members of the LGBTQ community, wrote, "Waking up so overwhelmed by your love and support."