Justin Long Gushes Over Kate Bosworth On Her 40th Birthday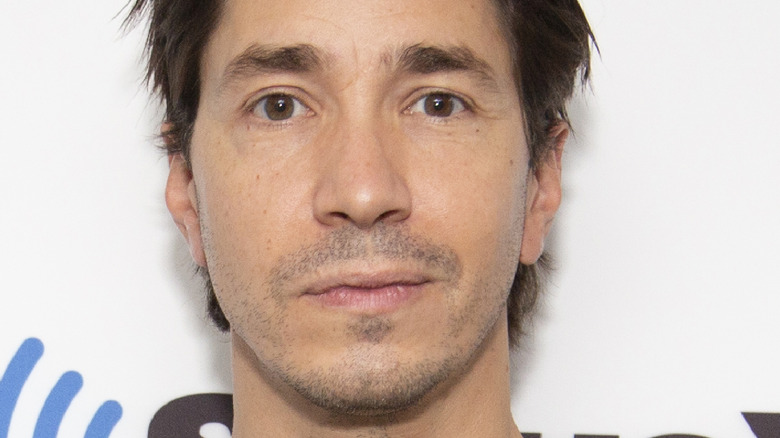 Santiago Felipe/Getty Images
Secret celebrity couple Justin Long and Kate Bosworth shocked the world in May 2022 when they made their romance Instagram official. While Long kept it short and sweet in the caption, using only a green heart and Irish flag emoji, he did include six photos of the loved-up couple enjoying a Guinness beer and playfully rocking foam mustaches in the revelatory post. But it was the comments section that really sent fans into a frenzy. "I'm the luckiest," Bosworth gushed in a comment. And while it was only three little words, it summed up a lot about the otherwise super private, under-the-radar couple's relationship. 
Since then, however, it appears the couple is getting much more brazen in their affections for one another by way of sweet (albeit long-winded and super wordy) Instagram birthday shout-outs. But don't just take our word for it. Here's all (and we do mean all) Long had to say about Bosworth on her fortieth birthday... 
Justin Long says Kate Bosworth 'is the best part' of his day
As Shakespeare once waxed poetic, "How do I love thee? Let me count the ways." 
That's precisely what actor and comedian Justin Long did in a lengthy Instagram post honoring his girlfriend and fellow actor Kate Bosworth on her fortieth birthday. "She is 40!" Long began in the long post. "She is also the best part of my day, everyday – even when we're not together," he continued. But what else does Long love about his leading lady? Among the laundry list of things that Long loves about Bosworth, he mentioned that she's "kind," "fiercely committed to the truth," "fun to work with," "purely good," and "has true integrity and grit." Dreamy, no?!
Meanwhile, the birthday girl appeared to return the favor to her beau with her very own Instagram post dedicated to Long. "You are my love and my light, my peace and my thrill," she began in the post, complete with ten candid photos of the couple. "Thank you for holding my hand when we sleep. Thank you for tying my shoelaces when you notice they are undone. Thank you for making me laugh so hard I have to leave the room. Thank you for showing me what love is and for making this the best birthday ever," she penned. Aww! We're not crying. You're crying. Happy birthday, Bosworth!