Kim Kardashian Reveals What Advice She's Given To Pregnant Sister Khloe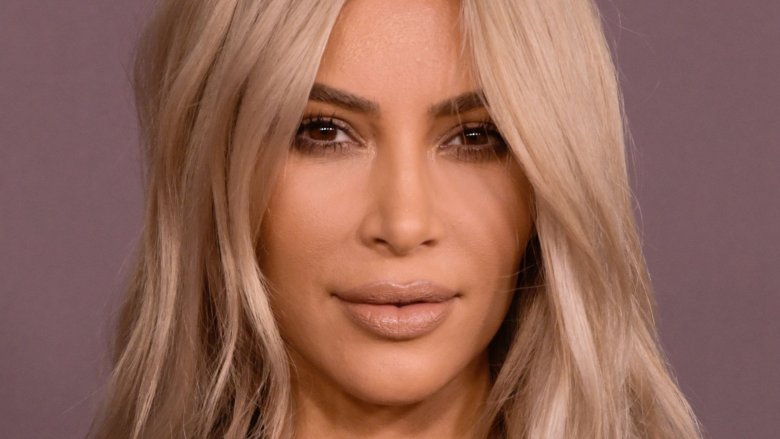 Getty Images
Kim Kardashian is more than happy to share her parenting knowledge and experience with pregnant sister Khloé.
On Saturday, March 31, 2018, the Keeping Up With the Kardashians star spoke with Entertainment Tonight in promotion of her new makeup line, KKW Beauty x Mario. During the interview, she also opened up about what advice she's given to her younger sister, who's expecting her first child, a baby girl, with NBA star boyfriend Tristan Thompson.
"Khloé and I have a really good thing going on right now," Kim, who shares three children with husband Kanye West, dished. "I'm like the real one with her [about] what goes down and how it's going to go down."
However, the 37-year-old reality star tends to tread lightly on some topics, as she admitted, "You cannot tell her anything right now that's too sensitive because she's just so freaked out. So, I can't really get into the whole, like, nipples and breastfeeding thing. She's just going to have to figure that all out and slowly."
That said, Kim knows that Khloé, who's currently eight months pregnant, will be a total natural when it comes to motherhood. "It'll be fine. She knows," she said. "She's seen all of us go through it. She's prepared, but I feel her and I are on a really good communication about everything. I know when to push it and when to... right now isn't a time to freak her out. The closer it gets, you can't freak someone out."
Of parenting, Kim added, "You have no idea and that's the beauty of it. You just have no clue and that's totally fine."
As Nicki Swift previously reported, Khloé, 33, finally confirmed her pregnancy in December 2017, following months of speculation. While posting a photo of her and Thompson's hands on her baby bump, she wrote on Instagram, "My greatest dream realized! We are having a baby!" The mom-to-be added, "I am so thankful, excited, nervous, eager, overjoyed and scared all in one! But it's the best bundle of feelings I've ever felt in my life!"
Khloé is currently preparing to give birth in Cleveland, Ohio — where her 27-year-old beau plays for the Cavaliers. The cute pair have been together since October 2016.