Timothee Chalamet's Agent Ruffles Feathers With Admission About Actor's Audition History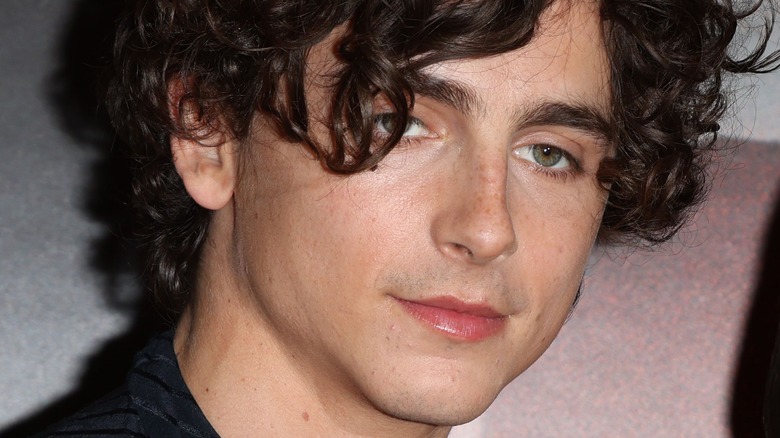 Stefania D'alessandro/Getty Images
Sorry, not sorry?
In a surprising turn of events, award-winning actor Timothée Chalamet's agent just cryptically confessed on Twitter that the famous actor hasn't auditioned for a role in more than seven years. On January 7 talent agent Brian Swardstrom fired out a tweet that read, "I know one of these actors was shooting a film in the middle east for the past several months – and he hasn't auditioned for anything in more than 7 years," in response to a since-deleted tweet that claimed Chalamet (among other fellow A-list actors, including Austin Butler and Miles Teller) had auditioned for and lost out on the leading role in the upcoming "Gladiator 2." Per Deadline, in the end it was "Normal People" actor Paul Mescal who snagged the coveted role of Lucius Verus in the "Gladiator" sequel.
As one can imagine, shortly after the tweet went viral and the masses caught wind that Chalamet didn't actually have to audition for any of his roles in noteworthy and career-changing projects, including "Call Me by Your Name," "Beautiful Boy," "The King," "Little Women," and "Bones and All," just to name a few, Twitter lit up like the night sky on the Fourth of July.
Timothée Chalamet's agent has some explaining to do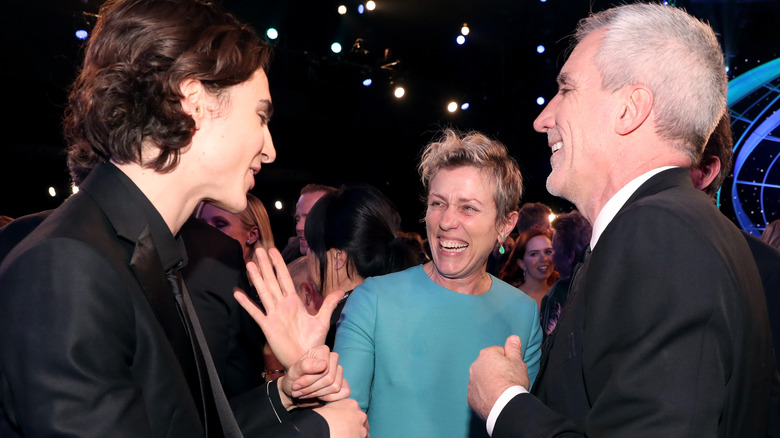 Christopher Polk/Getty Images
Weird flex, but okay, bro.
In an era wherein "nepo babies" are a hot topic and a point of contention, many in the Twittersphere had LOTS to say about the notion that actor Timothée Chalamet doesn't actually audition for any of his lucrative roles. "That's really not an accomplishment to me that's just gross. Even the most well known actors should have to audition to get roles. Otherwise it all seems like it's fixed. Idk maybe give other people a shot at getting famous?" one user tweeted back to Chalamet's agent, Brian Swardstrom. Meanwhile, another wrote, "Dearest Brian, this tweet is embarrassing. You're making it look as if Timmy's better than his peers in the most obnoxious way. You and Timmy are better than this. Delete this immediately and write a few words to rectify this mess please.." 
And another user went as far as to suggest that perhaps Chalamet should send his agent packing, pink slip and all. "Timothée is wildly talented, but this tweet was stupid and unnecessary. Do not put YOUR EGO ahead of the best interest of your client. In my humble (but experienced) opinion, this is firable. Good luck to you, Sir," the user tweeted. Yikes.
Something tells us that Swardstrom's new year isn't off to such a great start... at least not professionally speaking, anyway.