Here's Who Austin Butler Beat Out To Get The Role Of Elvis Presley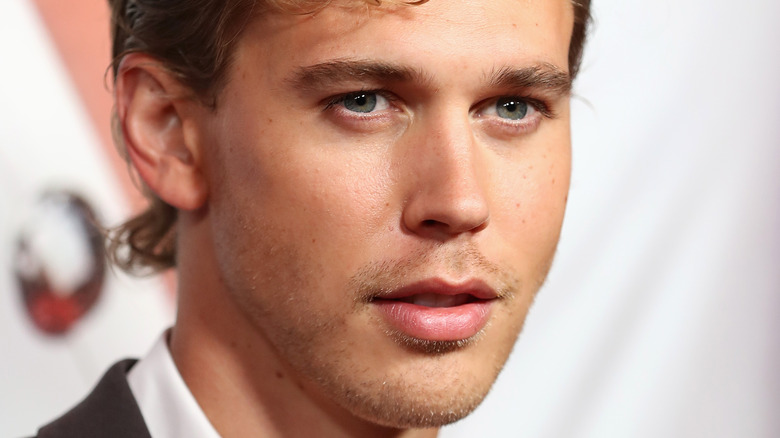 Brendon Thorne/Getty Images
Before he took up The King's blue suede shoes, Austin Butler already had over two dozen screen roles under his belt. From Tex Watson in "Once Upon a Time in Hollywood" or Zippy Brewster in "Ned's Declassified School Survival Guide," Butler's been around. However, now that he's taken up Elvis Presley's mantle, his career is likely just taking off. Butler was absolutely gobsmacked when he won best actor in a Motion Picture Drama at the 2023 Golden Globes for his role in Baz Luhrmann's "Elvis."
"Oh, man, all my words are leaving me. I just am so grateful right now. I'm in this room full of my heroes," Butler said in his speech (via Variety). "I owe this to a bold, visionary filmmaker who allowed me the experience to take risks and I always knew I would be supported. I love you, Baz Luhrmann." Believe it or not, though, Butler wasn't the only major actor up for the gig as Elvis in Luhrmann's mega-popular biopic. In fact, we almost had an entirely different rock n' roll legend to clamor over altogether.
Luhrmann could have cast a totally different Elvis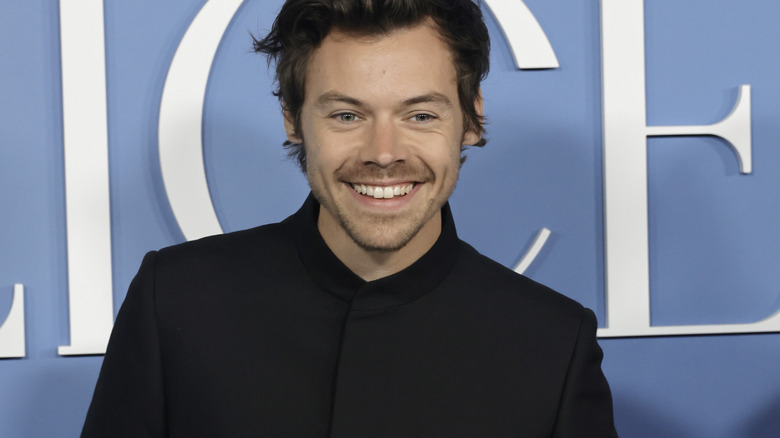 Kevin Winter/Getty Images
When casting for the titular role in Baz Luhrmann's "Elvis," the director embarked on a worldwide search to find the perfect crooner, according to Denise Chamian, the casting director for the movie, per Variety. While others were seriously considered for the part, Austin Butler just had a certain something that even Harry Styles, Ansel Elgort, and Miles Teller didn't have for the role. Chamian was so certain of the casting choice that upon introducing Butler to Luhrmann, she told the director that he was his Elvis, Chamian told Variety.
Butler's taped performance of "Unchained Melody" is what really sold it. In describing the self-tape, Chamian told the outlet, "He sat down at a piano. He'd had a dream about his mom who had passed away a few years ago, so there was a feeling of melancholy ... I thought it was amazing." Luhrmann made clear that he doesn't audition folks for roles, instead, he workshops them to see how they fit with the project, as the director told Fitzy & Wippa in 2022 (via People). So, in building up these roles, he's also deciphering who won't fit his very specific vision. He explained that, in terms of not casting Styles in "Elvis," he had a specific reason for making that call. "The real issue with Harry is, he's Harry Styles. He's already an icon," Luhrmann told Howard Stern (via People).
Butler's Elvis voice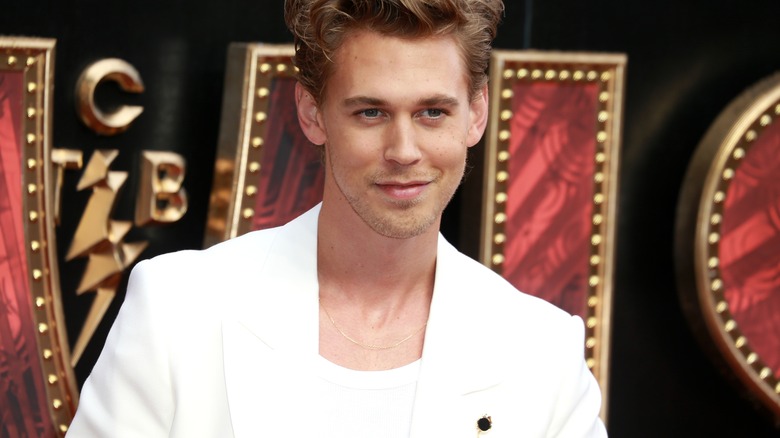 Fred Duval/Shutterstock
When accepting his Golden Globe for best actor in a Motion Picture Drama, Austin Butler threw audiences for a loop by still using his Elvis Presley voice on the red carpet. Butler, who is from California, doesn't naturally speak in a Southern drawl but he hasn't been able to drop the accent since filming ended, according to CNN. It seems that playing The King had a much more profound impact on Butler than fans may have realized.
According to ET, Butler explained that he's been entrenched with the "Jailhouse Rock" singer for so long that the voice comes naturally to him now. "I don't even think about it. I don't think I sound like him still, but I guess I haven't noticed 'cause I hear it a lot," Butler said. "I think, I often liken it to when somebody lives in another country for a long time, and I had three years where that was my only focus in life, so I'm sure that there [are] just pieces of my DNA that will always be linked in that way." I guess we'll just have an Elvis version of Butler until he picks up another major role down the line! Or, perhaps, there are some other country stars that can get biopics made while Butler still has his Elvis twang.