Prince Harry Reveals The Personal Reason He's Concerned For Prince William's Youngest Children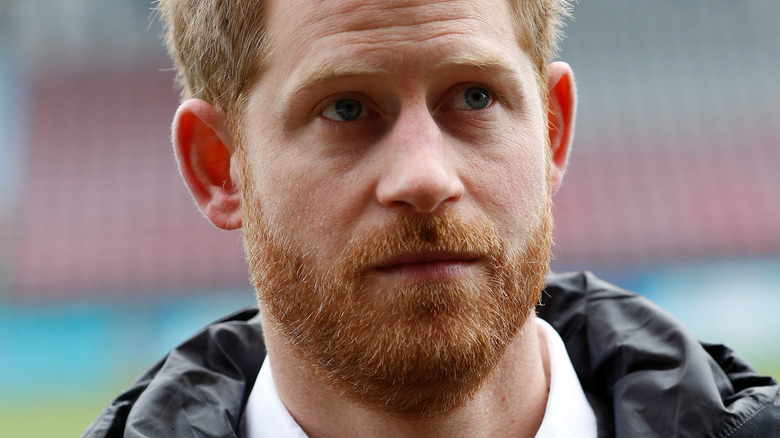 Wpa Pool/Getty Images
A rift the size of the Atlantic ocean keeps Prince Harry and Meghan Markle from getting to visit Prince George, Princess Charlotte, and Prince Louis. However, thanks to his own history, Harry has his niece and nephews' best interests at heart.
In an ITV interview (via CBS News) Harry spoke about his sibling rivalry with his older brother, Prince William, and how it reached a boiling point when Harry married "Suits" star Meghan Markle. In his memoir "Spare," Harry recounts how William ordered him to shave his beard off before his wedding. "There's a level of competition there," Harry said, describing the dichotomy between himself and his brother as "heir/spare" and explaining that William had not been allowed to keep his beard when he got married. Harry also discussed the moment William physically attacked him during an argument and shared his theory on why his brother lashed out. "So much of the relationship between me and William and the way that it played out was because of the distorted narrative that was being pushed through the British press and some people within his office that were feeding him utter nonsense," he said.
In the book "The New Royals: Queen Elizabeth's Legacy and the Future of the Crown," royal reporter Katie Nicholls writes of William and Catherine, the Prince and Princess of Wales, "They are raising their children, particularly Prince George, with an awareness of who he is and the role he will inherit," and Harry fears that history may soon repeat itself.
What Prince William told Prince Harry regarding his kids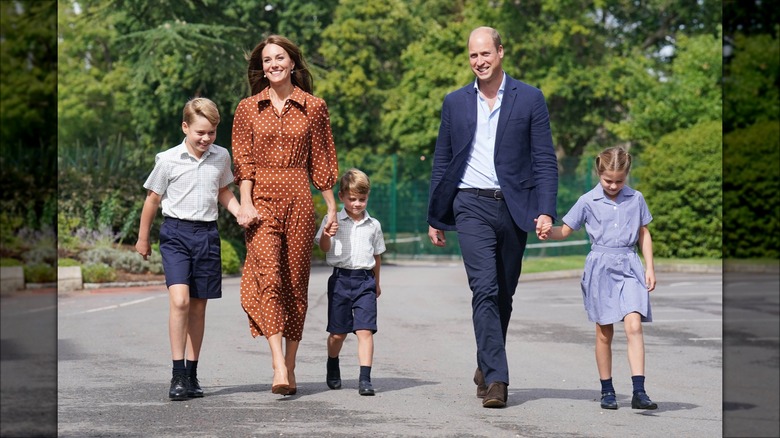 Pool/Getty Images
In an interview with The Telegraph, Prince Harry suggested that the same royal hierarchy that contributed to the breakdown of his relationship with Prince William will eventually hurt Prince Louis and Princess Charlotte in similar ways. His concern seems to be that they will have to face the same level of disproportionate negative media scrutiny in comparison to their older brother, Prince George, that he believes he has been pummeled with. "Though William and I have talked about it once or twice, and he has made it very clear to me that his kids are not my responsibility, I still feel a responsibility knowing that out of those three children, at least one will end up like me, the spare," said Harry. "And that hurts, that worries me."
But until Harry reconciles with his family, there appears to be little he can do to offer his niece and nephew support. One possible opportunity for peace talks is his father's coronation, which will be held in May. Some optimistic royal insiders also believe that there's hope for meetings to take place before then. "They have to invite [Harry and Meghan Markle] in before the coronation, or it will become such a circus and distraction," one source told The Times. However, another insider suggested it might be hard for William and Harry to set aside their feud because both parties would likely have to admit to wrongdoing for this to happen.