Film Safety Expert Looks Back On Rust Tragedy After Alec Baldwin Slapped With Charge - Exclusive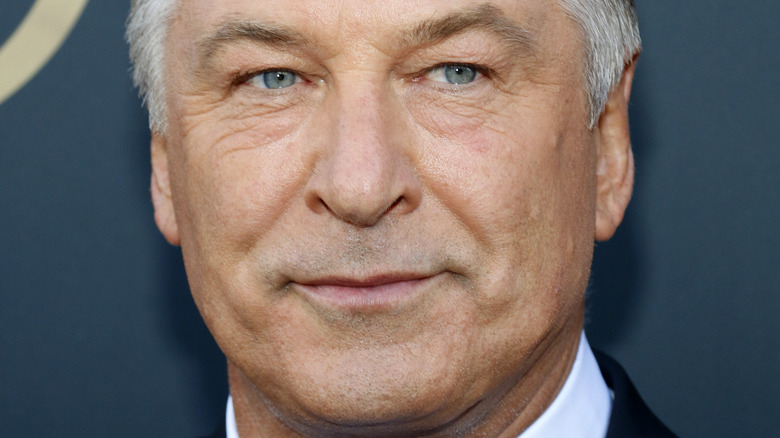 Tinseltown/Shutterstock
A film health and safety expert has opened up about the tragic shooting that occurred on set of Alec Baldwin's western project, "Rust." Back in October 2021, tragedy struck the film community when it was reported that cinematographer Halyna Hutchins died on the set of "Rust." According to Deadline, the 42-year-old was killed after a prop gun, which Baldwin held, was misfired during filming. In addition to Hutchins, the project's director Joel Souza was also injured in the shooting. Following the heartbreaking incident, eye-opening information regarding the film's on-set working conditions began to flood the news cycle.
In an interview with The Hollywood Reporter, A-camera first assistant Lane Luper revealed that he left the film due to its unsafe and "irresponsible" work environment. "There was always an attitude of, 'We don't have enough time to do rehearsals. We don't have enough time for safety meetings,'" he told the publication. In addition to stories about the film's on-set conditions, Baldwin also made headlines for doubling down on his innocence in the matter. "The man who's the principal safety officer on the set of the film declared that the gun was safe when he handed it to me," Baldwin said during an episode of "The Chris Cuomo Project."
On January 19, Baldwin was charged with involuntary manslaughter in Hutchins' death, per AP News. The film's armorer Hannah Gutierrez-Reed also faces the aforementioned charge. While the exact details of the horrific incident continue to be shrouded in mystery, film health and safety expert Johonniuss Chemweno exclusively told Nicki Swift his take on the tragic matter. 
Expert thinks Rust tragedy will change health and safety measures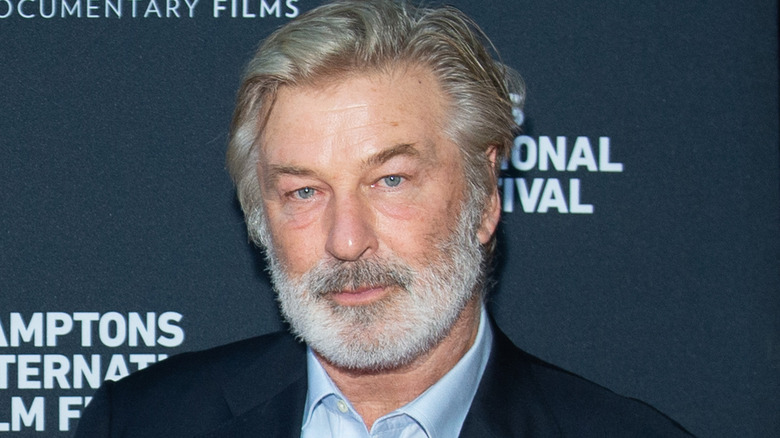 Mark Sagliocco/Getty Images
In an exclusive interview with Nicki Swift, VIP StarNetwork CEO and health and safety expert Johonniuss Chemweno shared his thoughts on the tragic "Rust" shooting. "'Rust' had actually reached out to VIP StarNetwork to assist with health and safety, but they were unable to make a deal work due to the film's budgetary constraints," the company revealed in a statement.
When asked if he was "concerned" about the team's decision due to budgetary constraints, Chemweno said, "We're always concerned as a healthcare company that's driven on bringing a higher level of healthcare and safety to film productions as well as to serve as many patients as we can." Chemweno voiced that "cutting corners" in on-set health and safety measures isn't typical. "Most directors, producers, as well as other studio executives are always concerned about safe working conditions," he shared. Chemweno also opened up about Baldwin's recent charge and if it made sense. While admitting he's not a "legal expert," Chemweno added that he's hopeful the outcome, whatever it may be, will be "swift" and "just."
The expert shared his theory on how the "Rust" tragedy will affect the film industry moving forward. "I think we're going to look at this as an example to strengthen safety programs, make sure that the working conditions are in place, and that there's checks and balances and proper oversight," he explained.