Captain Lee Rosbach Isn't Shy About His Least Favorite Below Deck Crew Member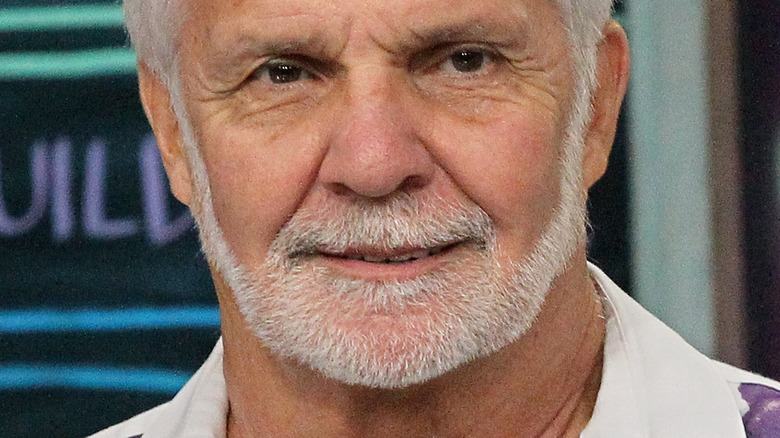 Jim Spellman/Getty Images
While most of the crew members, like the bosuns, deckhands, and stews on "Below Deck," rotate over the years, one beloved cast member has remained constant — Captain Lee Rosbach. According to his profile on IMDb, Rosbach has appeared on the hit Bravo series since 2013. That means the famous captain has appeared in at least 144 episodes of the show, and it's no secret that Rosbach is a fan favorite.
While there are usually different crew members, several have made the voyage with Rosbach more than once and he has formed some special relationships with some of his coworkers (who also happen to be cast members), including bosun Eddie Lucas. Fans got to see the pair's sweet dynamic play out on screen, and the two also hung out off-screen as well. In 2021, Lucas shared an Instagram post of himself and Rosbach hanging out in Los Angeles, writing, "reunited and it feeeeels so goooooooood!" on Instagram. Rosbach has also shared posts with Lucas, including when the two appeared at a special meet and greet, and picked up where they left off. "What a great night, thank you to all the fans who came out to see @eddielucas @colin_macyotoole and I," he wrote on Instagram in 2022. "The meet and greet were full of laughter and memorable moments."
But, not all of his relationships with crew members have been as amazing as his one with Lucas. In fact, he's even revealed who is his least favorite cast member ever.
Captain Lee Rosbach didn't like former drunk and disruptive crew member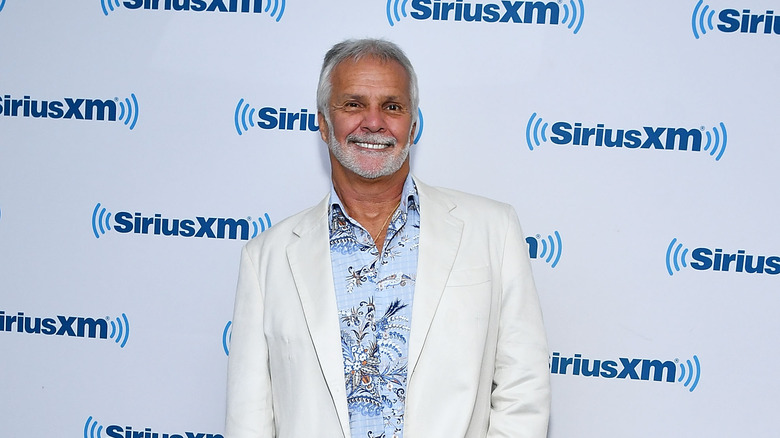 Slaven Vlasic/Getty Images
Captain Lee Rosbach seems like a pretty nice guy, but as we've seen on the show — he also happens to be a pretty honest guy. In 2022, Rosbach and five other captains from the franchise appeared on "Watch What Happens Live." The group talked about several different topics as host Andy Cohen asked some hard-hitting questions, including who was the "least favorite crew member you've had on each of your shows?" Rosbach was the first to answer, admitting that his least favorite crew member appeared on Season 3. Rosbach said deckhand Dane Jackson was the crew member he disliked the most in the series. Ouch, tell us how you really feel. 
According to Express, Jackson was not an original cast member and he entered only a few episodes into the season. Jackson replaced another deckhand, named Don Abenante, when he left the series after Rosbach fired him. But, after Abenante got the boot, Jackson also shared a similar fate, making his way into Rosbach's naughty list and tarnishing his reputation. Jackson earned the attention of viewers and Rosbach after he began drinking on the boat and making some poor decisions. During an outing on an island with other crew members, Jackson got in one of his co-worker's faces and fittingly, Rosbach's favorite, Eddie Lucas, had to break it up. 
After Jackson's bad behavior, Rosbach ended up firing him, and thus, he became his least-favorite crew member ever.
Captain Lee Rosbach loves Kate Chastain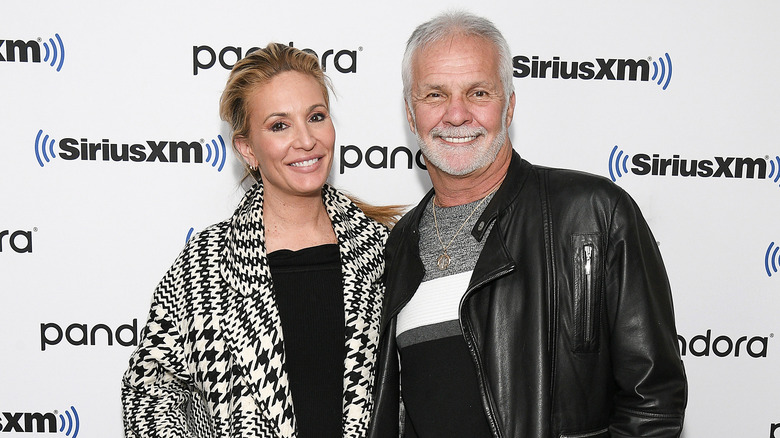 Dia Dipasupil/Getty Images
While Captain Lee and Dane Jackson didn't get along very well, there are still other crew members (aside from Eddie Lucas) that he formed a close bond and one of those people was Kate Chastain. During a joint appearance on "Below Deck After Show," the co-workers talked about how close they became on the ship, and it's safe to say that Chastain ranks up there with Lee's favorite people. "Kate deserves preferential treatment because she's earned it. It's simple," Rosbach said on the episode. "You don't get preferential treatment from me unless you earn it."
Rosbach also spoke about being "best friends" with Chastain in real life as he gushed over Chastain. He also applauded the fact that she attended his son's funeral, which is something that meant a lot to him. "Is there a better friend than that?" he asked. "There aren't many people in the world that you can count on like that, that will be there when you say, 'I need.' And they go, 'I'm here.' They don't even say, 'I'm here.' They just show up." Rosbach's words caused a normally tough Chastain to become teary-eyed, and he continued to sing her praises while admitting that he thinks highly of her in the workplace as well. "I don't look at Kate as an employee," he said. "We're co-workers. She runs her department, I run mine, and she's the best there is." 
Ugh, these two!