Julie Chrisley Isn't The Only Reality TV Star In Her Kentucky Prison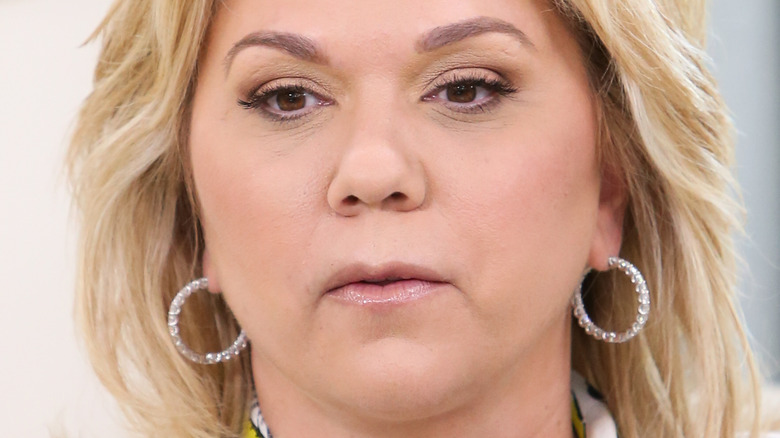 Paul Archuleta/Getty Images
The following article contains discussion of child sexual abuse.
Celebrities heading to prison is, unfortunately, nothing new as plenty of famous faces have been put behind bars over the years. One thing that is a little more unusual, though? Two stars being in the same prison at the same time.
Well, that's exactly what happened to "Chrisley Knows Best" star Julie Chrisley after TMZ reported that she and her husband, Todd Chrisley, both surrendered for their prison stints on January 17. The two were sentenced in their infamous bank fraud and tax evasion case in November 2022, with People confirming Todd was given 12 years behind bars while Julie was ordered to be locked up for seven. After the couple found out their fates, their lawyer hit back in a statement claiming that the Chrisley's were appealing their sentencing. "Todd and Julie are people of faith, and that faith gives them strength as they appeal their convictions. Their trial was marred by serious and repeated errors, including the government lying to jurors about what taxes the couple paid. Based on these issues, we are optimistic about the road ahead," they claimed.
But appeal or not, the Chrisleys are currently behind bars, and, by pure coincidence, Julie has someone in the same facility who understands what it's like to be in the spotlight and locked away at the same time.
Julie Chrisley is in the same prison as Jerry Harris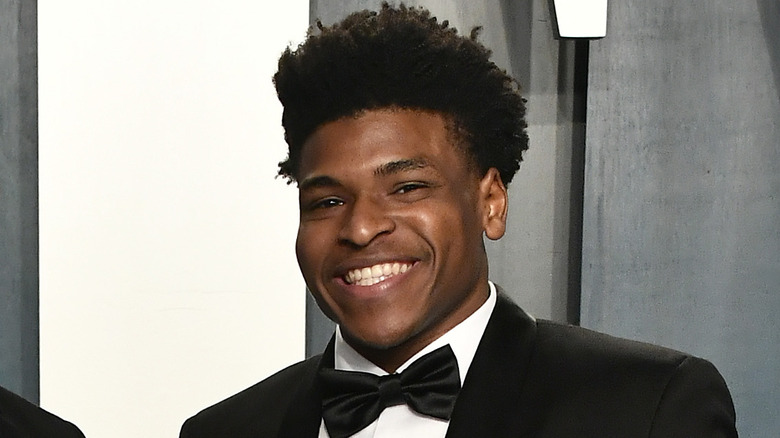 Frazer Harrison/Getty Images
The Federal Medical Center in Lexington, Kentucky, has a couple of famous inmates inside its borders, as TMZ reported that both Julie Chrisley and "Cheer" star Jerry Harris are serving time there as of January 2023. As reality TV fans will likely already know, Harris — who shot to fame as the optimistic and outspoken member of the Navarro cheer squad on the Netflix series — was sentenced to 12 years behind bars (the same length of time Todd Chrisley is expected to be incarcerated) in July 2022. Sky News reported he was convicted of crimes including paying a 17-year-old to send him sexually explicit images and "engaging in illicit sexual conduct" with a 15-year-old.
Don't think Chrisley and Harris will be chatting about their lives in front of the cameras as they chow down on their prison food, though, as male and female inmates are kept separate. As for how Harris has been doing behind bars, his lawyer told TMZ, "[Harris has] acclimated himself to custodial life and is participating in every type of self-betterment program available."
Prior to surrendering, Julie spoke out about what was ahead for her on her and Todd's podcast, "Chrisley Confessions," in December 2022. Julie read an inspiring quote by Priscilla Shirer, stating, "Age is just a number, and since we don't know our death date, we have to live every day as if it's our last."
If you or someone you know may be the victim of child abuse, please contact the Childhelp National Child Abuse Hotline at 1-800-4-A-Child (1-800-422-4453) or contact their live chat services.