Inside Selena Gomez's Past Romance With Zedd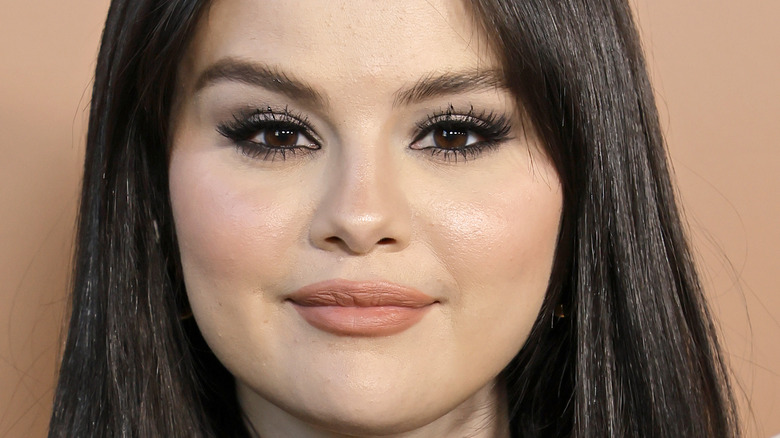 Kevin Winter/Getty Images
"New Year, new man" might just be Selena Gomez's motto for 2023 so far. In January, the "Calm Down" singer was spotted out in NYC with The Chainsmokers' frontman, Drew Taggart. On a separate occasion, a source told Page Six that Gomez and Taggart were "making out like teenagers" at a bowling alley. She seemed to indicate as much in December 2022, when ET reported that the star was "feeling positive and optimistic" about dating.
Gomez and Bieber famously had an on-off relationship that began in 2011 and spanned the better part of that decade. Though 'Jelena' enjoyed some good times, the romance was plagued by cheating accusations and break-ups. Remember when the former couple aired out their drama via Instagram comments? Both parties tried to move on from each other by dating other people, even if it didn't last. Per People, Bieber jetted off to Cabo San Lucas with then-girlfriend Sofia Richie in 2016, and went on to marry Hailey Baldwin in 2018. As for Gomez, she dated The Weeknd in 2017, but Bieber put a strain on the ten-month relationship by publicly dissing The Weeknd's music. Gomez was also briefly linked to "Light Switch" singer Charlie Puth in 2016, though they never publicly confirmed a relationship.
Other exes included "One Direction" veteran Niall Horan, actor Orlando Bloom, and European DJ Zedd, according to Cosmopolitan. In case you don't remember "Sedd," here's a quick refresher.
Zedd met Selena Gomez because he had to use the restroom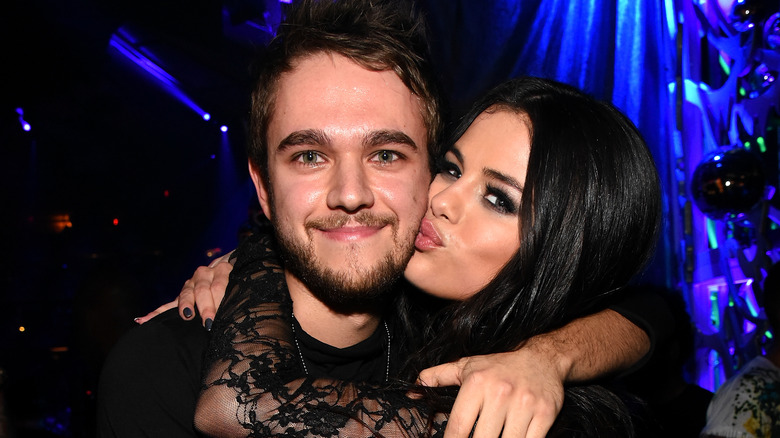 Kevin Mazur/Getty Images
In 2015, Selena Gomez and Zedd made sweet music together in more ways than one. The pair first got together to collaborate on the single "I Want You To Know," and fans wanted to know whether there was anything romantic going on beyond the scenes of the music video. Chatter only intensified when Zedd posted an intimate snap of Gomez in bed, captioning it, "Oh hi derrling." Gomez seemed to confirm they were together in an interview with Radio Disney (via E! News), calling him a "cute little German" with "really beautiful eyes." She added, "I respect his vision because he has a way of knowing how important his role is as an EDM artist, and he doesn't spend most of his time traveling the world DJing."
How did they get together in the first place? A chance introduction at a recording studio. Talking to AMP Radio in 2015 (via E! News), Zedd explained, "I decided to go buy stuff for my house because I just moved ... had to pee and I had my engineer with me so I was like, 'I hope they have a bathroom there.'" After his engineer encouraged him to use the studio's bathroom, the head of the label introduced him to Gomez. Zedd concluded, "And then like a week later, [Selena and I] start working on a song together." In other words, you never know where love could strike next.
Justin Bieber got between Selena Gomez and Zedd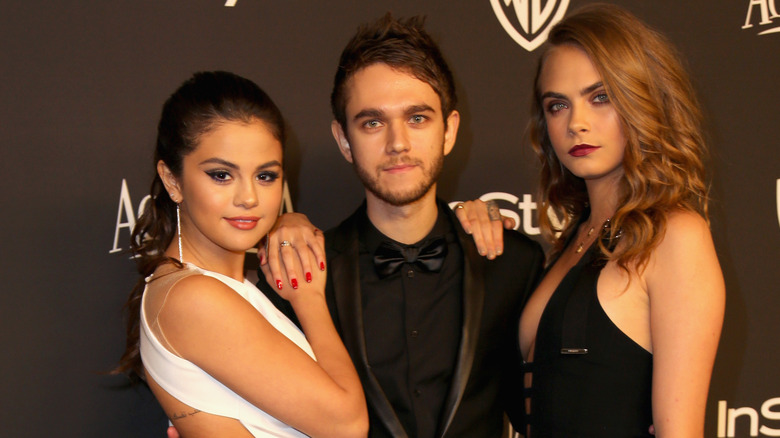 Rachel Murray/Getty Images
'Zelena' ended up being short-lived, but for a while, fans thought they might go the distance. "[Selena] thinks Zedd is marriage material and perfect dad material. They've talked about kids," an insider told HollywoodLife. So, what went wrong? Ultimately, the same issue that allegedly ended Selena Gomez's relationship with The Weeknd: her feelings for Justin Bieber. As a source told HollywoodLife (via Inquisitr) in 2017, "Zedd felt like he would always be number two in Selena's life. He felt like he never really had her heart 100 percent. She would never admit that she's still in love with Justin, but that's how Zedd feels."
In 2018, Charlie Puth called his time with Gomez "very small, but very impactful" when talking to Billboard. He added, "It really messed me up. I'm trying to put this the best way possible: It wasn't like I was the only person on her mind." Admittedly, Puth didn't name any names in the interview. 
As for what he thought about dating Gomez, Zedd was complimentary, though he did say that Gomez's fame took a toll on him. "Reporters were calling my parents. People were hacking my friends' phones ... [Though] I kind of knew what I was getting myself into," he told Billboard. "[Selena] is one of the most talked about people in the world, but I had no idea how much that would change my life."