Austin Butler Grieves Lisa Marie Presley Upon His Oscar Nomination For Elvis Portrayal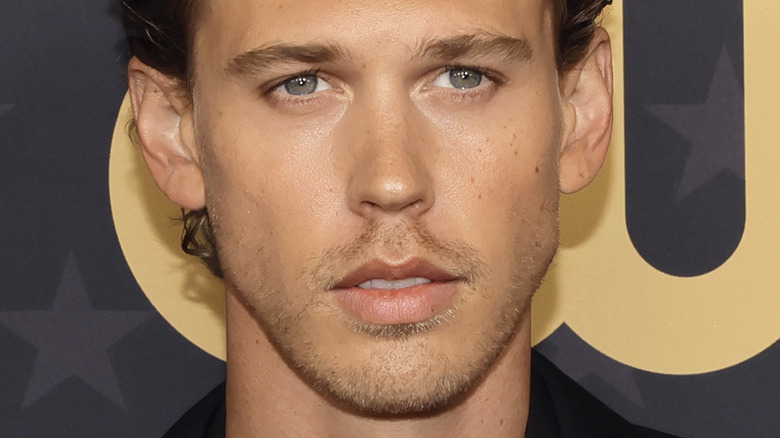 Kevin Winter/Getty Images
Austin Butler's incredible performance as Elvis Presley in the "Elvis" biopic has received some of the highest praise and accolades. His portrayal as the King of Rock and Roll was uncanny and had even the Presley family in awe of the actor.
At the 2023 Golden Globes, Lisa Marie Presley commented on Butler's jaw-dropping performance with ET. She said, "It was mind-blowing. Truly mind-blowing. I really didn't know what to do with myself after I saw it. I had to take, like, five days to process it because it was so incredible and so spot on and just so authentic." That same night, Butler took home the award for best actor in a motion picture — drama, per NBC. Butler and the Presley family seemed to be riding high upon the actor's win, but tragedy struck in the days that followed when Lisa Marie died.
Priscilla announced the death of her beloved daughter on January 12th. Butler, who had gotten close to the Presley family, released a statement following the announcement, per Yahoo. He said, "I am eternally grateful for the time I was lucky enough to be near her bright light and will forever cherish the quiet moments we shared. Her warmth, her love, and her authenticity will always be remembered." The untimely death comes on the heels of award season, where Butler has been nominated for his work as Elvis at the upcoming Academy Awards. With his nomination, the actor talked about grieving the loss of Lisa Marie.
Austin Butler reflects on how much Lisa Marie Presley meant to him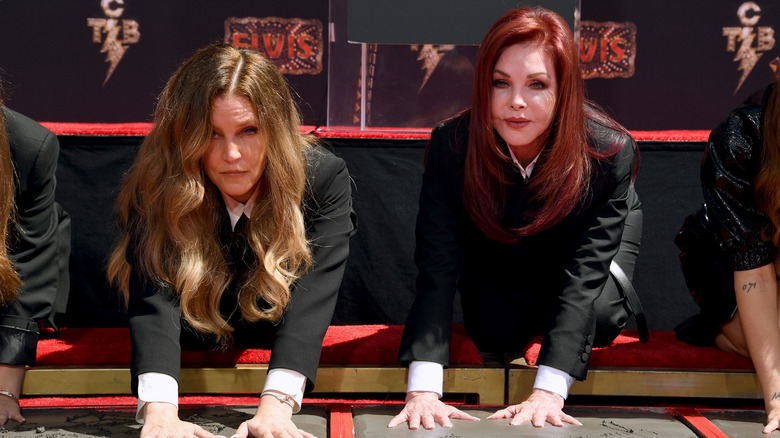 Jon Kopaloff/Getty Images
Oscar nominations were announced, and as expected, Austin Butler was recognized for his astonishing performance in the "Elvis" biopic. Although this is an exciting time for the actor, it also comes during the devastating loss of Lisa Marie Presley.
Butler spoke to "Good Morning America" about his nomination and how much this would've meant to Lisa Marie. He said, "You know life is full of so many ups and downs. And while this is such a positive moment, the grief is just so deep with the loss of Lisa Marie." Butler revealed the film was incredibly important to her, he said, "So I know she would be very happy right now. While we didn't know each other for a very, very long time, we got very deep quickly." The actor appreciates the time he spent with the late musician before her death. He shared, "That was the most meaningful thing to me... after she first saw the film and seeing what it meant to her, so I know that she's smiling down right now."
Following his Oscar nomination, Butler also opened up about Lisa Marie with The Hollywood Reporter. He said, "I know from all the times that we got to celebrate together how we would celebrate today, you know, and I wish she and Elvis were here to get to experience this time." Lisa Marie's death makes the actor more grateful for times like these.