The Serious Medical Condition Jack Osbourne Lives With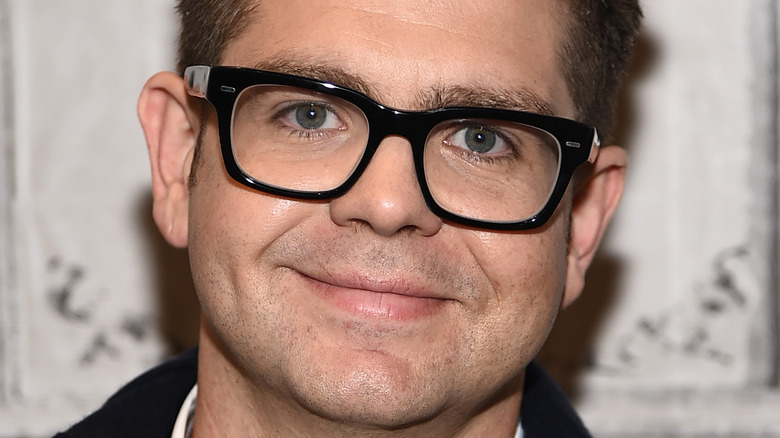 Theo Wargo/Getty Images
Most people recognize Jack Osbourne from "The Osbournes," one of the first-ever reality shows. "The Osbournes" followed his family and all of their hilarious antics. Many others simply know him for being the son of rocker Ozzy Osbourne and television personality Sharon Osbourne. With fame has come some tough times for the reality star. In 2021, Osbourne appeared on the "Mind Wide Open" podcast (via Blabber Mouth), where he discussed the struggles of living his life in the public eye. "I went through a real rough patch ... We only did the show for, like, three years, but during that three years, I was not in a good place," he confessed.  In the same interview, Osbourne also talked about his struggles with depression, drugs, and alcohol. "I ended up in rehab at 17, and I've been sober ever since, but it took a lot of self-work to kind of try and knock back a three-year experience," he said. 
In 2021, he also shared a post on Instagram to celebrate his sobriety. "It's not that it get (sic) easier or harder, It's just that it's life on life's terms," he wrote in the post, reminding people that if they do the work, they will see the rewards. In addition to those personal struggles, Osbourne has dealt with some other tough things in his life, including a medical condition that some people may not realize he has.
If you or anyone you know needs help with addiction issues, help is available. Visit the Substance Abuse and Mental Health Services Administration website or contact SAMHSA's National Helpline at 1-800-662-HELP (4357).
Jack Osbourne lives with multiple sclerosis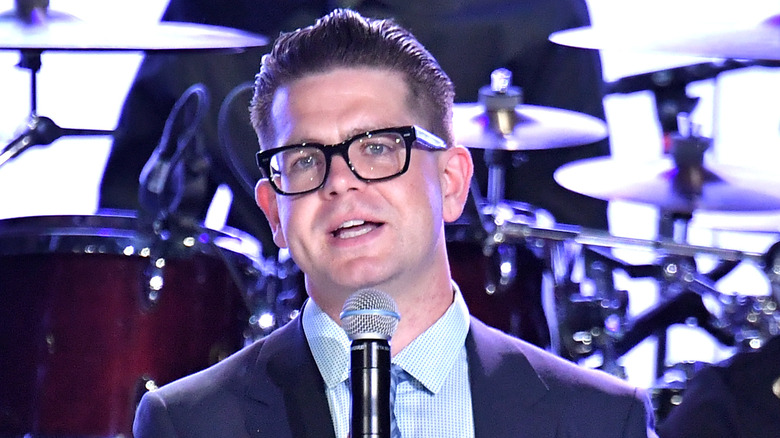 Neilson Barnard/Getty Images
Jack Osbourne has been through a lot. According to Everyday Health, doctors diagnosed the reality star with multiple sclerosis in 2012. He is not the only star with the disease. Christina Applegate and Selma Blair were also diagnosed with MS. Like Applegate and Blair, Osbourne has been open about it. In his interview with Everyday Health, Osbourne explained why he felt a need to inform the public, telling the outlet that he "felt a weird obligation" to share his story as he "thought it would really benefit people" since he has a platform as a celebrity.
In the interview, which came eight years after Osbourne's diagnosis, he also shared several details about what it's like to live with the disease. "The thing that stands out to me the most is how quickly things are progressing, in the sense of what they told me the first day I got diagnosed to where we are now," Osbourne shared. "It's almost a different landscape." Osbourne added that working out has helped with the disease.
While Osbourne tries to remain positive in most aspects of his diagnosis, he got candid in a 2021 interview with Variety. In the tell-all, the star spoke about being diagnosed with the disease after he had worked so hard to get sober. When Osbourne learned about his diagnosis, he had nine years of recovery under his belt, so it was a big blow for him. However, he's learned to take things day by day.
Inside Jack Osbourne's charity work for MS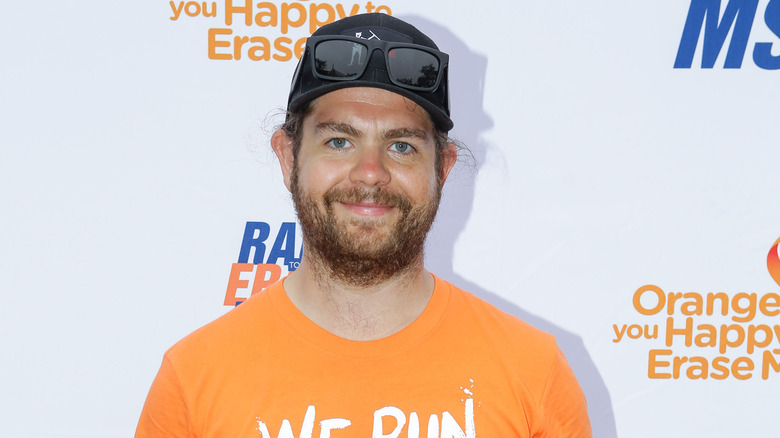 Tiffany Rose/Getty Images
Since being diagnosed with multiple sclerosis, Jack Osbourne has done his best to raise awareness for the disease. His work has not gone unnoticed. In 2014, just two years after doctors diagnosed Osbourne with the disease, AZ Central reported that the MS Society named him the "Inspiration of the Year." Unsurprisingly, Osbourne was thrilled to receive the recognition and appeared on video to express how he felt the award was such an "honor and privilege."
"When I got diagnosed with MS two years ago, for me it was never about getting awards or turning up to galas. It was about coming to the realization I was going to have this disease for the rest of my life, and I was determined to be as vocal and loud as possible to let people know that this exists and it affects millions of people daily," Osbourne said. He also applauded the MS Society for providing resources for family members of those dealing MS. The star also reminded others suffering from the same disease that they are "not alone."
And the award from the MS Society was not the only time Osbourne did his part. In 2013, the Philadelphia Business Journal reported that Teva Pharmaceuticals donated $100,000 to the National Multiple Sclerosis Society on behalf of Osbourne, who participated as a contestant on "Dancing With the Stars." How amazing!