What We Know About Jennifer Coolidge's Personal Life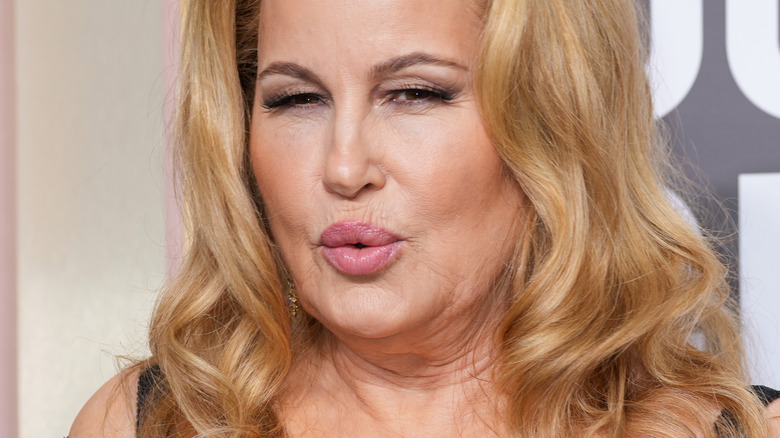 Kevin Mazur/Getty Images
Jennifer Coolidge has given us so many indelibly iconic 90s and 2000s pop culture moments. Her performance as Stifler's mom in "American Pie" introduced us to the acronym "MILF." She received memorable dating advice from Elle Woods (Reese Witherspoon) in the hit rom-com "Legally Blonde," although in real life the "bend and snap" isn't her go-to move. 
Coolidge told Deadline that this trick for capturing a guy's attention doesn't have the success rate that Woods claims. "I think that the bend and snap is misleading," said Coolidge. "But I'd have to say when I did do the bend and snap, I was wearing my underwear and I feel like in real life you have to leave it off."
Recently, Coolidge had a career renaissance when her good friend Mike White cast her in the role he lovingly created for her: Tanya McQuoid, a lost soul with bottomless pockets and a desperate need for connection. During her two-season arc on "The White Lotus," Tanya fell in love, made Peppa Pig a style icon, learned that her marriage was a terrible mistake, and partied like a queen in Palermo before getting an operatic ending.
White's observations of Coolidge partially inspired Tanya, during a trip they took to Africa. Coolidge believes that White uncovered a painful truth about her love life, telling Variety, "A lot of my life was chasing unattainable men, and it got me nowhere." But she did collect some entertaining anecdotes about her romantic misadventures.
She became a magnet for younger guys after American Pie
If Mike White ever decides to take a break from writing twisted whodunnits to try his hand at slapstick romantic comedy, he might want to give Jennifer Coolidge a call. During an appearance on "The Kelly Clarkson Show," Coolidge reminisced about visiting Hawaii when she was younger and falling for two guys who were friends. So she could have concurrent two-week flings with both men, Coolidge lied about having an identical twin. "I don't know if I would have the guts to do that now, but at the time, it really was sort of a great decision," she mused.
Coolidge also said that playing an older woman with an eye for younger guys in "American Pie" had a positive effect on her love life, although she did have to walk back something that she said about it. Speaking to Variety, she dished, "I got a lot of sexual action from 'American Pie.'" But in a later interview with Entertainment Weekly, she revealed that she was just joking when she told Variety that she hooked up with 200 different people after appearing in the movie. She did, however, add, "It did sort of open up the world to a much broader group of handsome men — and younger men." This included one lover who asked his mom for a recommendation when Coolidge told him she was looking for a beauty salon where she could get a decent blow-dry.
Jennifer Coolidge dated an SNL star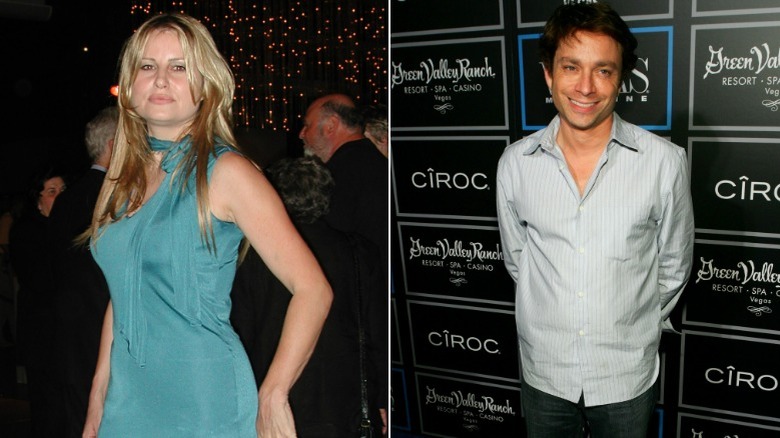 Ethan Miller/Getty & Getty Images/Getty Images
Jennifer Coolidge is not one to name names when talking about her love life, but in his memoir "Baby, Don't Hurt Me," Chris Kattan of "Saturday Night Live" fame claims that he dated Coolidge for over a year back when they were both members of the Groundlings comedy troupe. "She was totally out of my league, nobody could believe it when we actually started dating," Kattan writes. Their romance ended when they both auditioned for "SNL" and he made the cut while Coolidge did not. The New York Times later linked Coolidge to "Not Another Teen Movie" actor Banks McClintock when the publication profiled her in 2004.
After Coolidge won an Emmy for "The White Lotus" in 2022, she told "Access" that she was single in a darkly comedic fashion. When asked if she was looking for a love connection at the event, she replied, "Well, I was very excited about somebody ... but I found out today he's dead." Coolidge also spoke to Page Six about her personal life after scoring a Golden Globe in January 2023. "My dating life, I've never found anyone quite right for myself. I haven't found the love of my life," she said. But during her Critics' Choice Awards acceptance Speech, Coolidge reminded the audience, "It's not over 'til you're dead," per "Access.