The Spicy Way Jennifer Coolidge's Biggest Role Impacted Her Love Life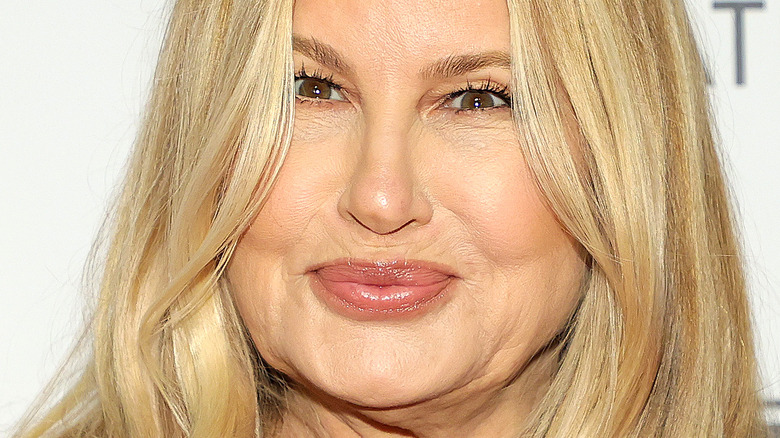 Dia Dipasupil/Getty Images
Jennifer Coolidge might not be one of the most famous names in Hollywood, but there's no doubt moviegoers will recognize her face. Of course, we can thank the actor for teaching everyone the "bend and snap" in 2001's "Legally Blonde," where she played Reese Witherspoon's trusty sidekick (and nail tech). Coolidge also starred in 2000's "Best in Show," where she famously married an older man and exclaimed that they "both love soup" when explaining things they have in common. 
But Coolidge undoubtedly took on her most famous role with the "American Pie" franchise, which began in 1999. As most fans know, Coolidge slayed as Jeanine Stifler, aka Stifler's mom, and even though the movie debuted more than two decades ago, fans still buzz about her character on Twitter. "Stifler's mom changed society," one fan said. "Hi Stifler's mom awake, 11:15 AM here," another person wrote. Coolidge's character happens to be so popular that Seann William Scott, who played Steven Stifler, told HuffPost that his own mom loves that she's the real-life Stifler's mom. "Now, she goes around and tells people, 'I'm Stifler's mom!' I told her, 'You don't have to do that! People might think badly of you!'" he recalled. "But she says she's proud of me, which is really sweet."
Coolidge also just spilled one of the bigger perks of the famous role. 
Jennifer Coolidge's sex life was booming thanks to this role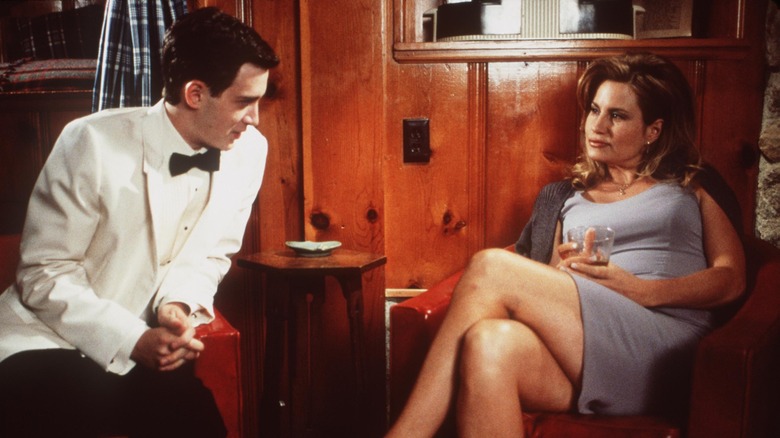 Getty Images/Getty Images
Stacy's mom might have had it going on, but Stifler's mom apparently did, too. Jeanine Stifler was one of the most memorable of Jennifer Coolidge's life, and she knows it. In an interview with Variety, the star talked about the iconic role in the 1999 hit, "American Pie," as she spilled some major tea on how the part helped her sex life in a super-spicy way. "I got a lot of play at being a MILF, and I got a lot of sexual action from 'American Pie,'" Coolidge confessed to the outlet. And she didn't stop there. "There were so many benefits to doing that movie," the 60-year-old revealed. "I mean, there would be like 200 people that I would never have slept with." (We wonder what Stifler would have to say about all of this...?)
Of course, this is not the first time a news outlet has asked Coolidge to spill details about one of her most famous roles. In an interview with the Los Angeles Times, a reporter asked the star how she likes to "distinguish" herself in supporting roles, like the one in "American Pie." Her answer was simple. "I think the way Stifler's mom was written had a lot to do with the success of that character just because, you know, people talked about her throughout the movie," she explained to the outlet, adding that "there was a build-up." We still think she nailed the role.