Justin Bieber's Music Catalog Sells For Astronomical Price Tag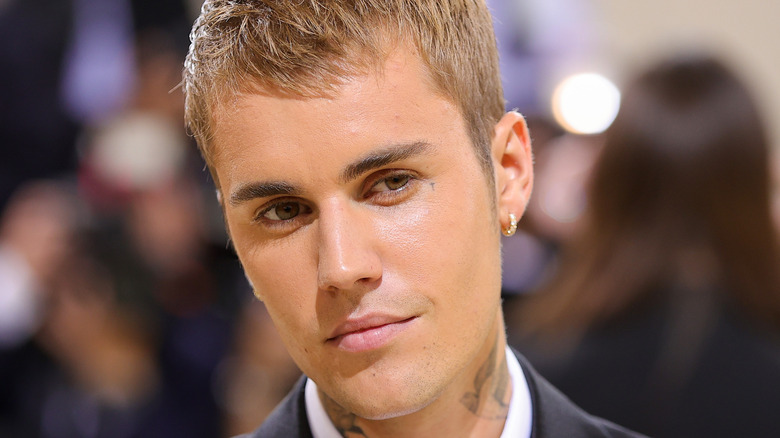 Theo Wargo/Getty Images
Justin Bieber has just made a lucrative move regarding his music catalog. The artist had his music industry debut with the 2009 album "My World," per AllMusic. He's since released eight additional music collections over the years, including "Believe," "Purpose" and "Justice." With the release of his first two albums alone, Bieber sold 4 million albums globally in less than 12 months, Page Six wrote back in 2010. By 2019, BBC shared that Bieber had sold 150 million records throughout his career.
In the past, Bieber has opened up about why he feels his music has continued to connect with such a large audience of fans. "I think that it's because my music is super, just, relatable," Bieber said in 2012, per TheCelebFactory. "It's fun, and it's good to listen to. It's good to ride out to. So I feel like my fans have something that they can they can go home and party to, but then they can also play, like, 'Catching Feelings' and fall asleep to my album." It was reported in December 2022 that Bieber was negotiating a deal regarding his music rights, per Variety, and now more information is being released.
Justin Bieber has sold his music catalog for an estimated $200 million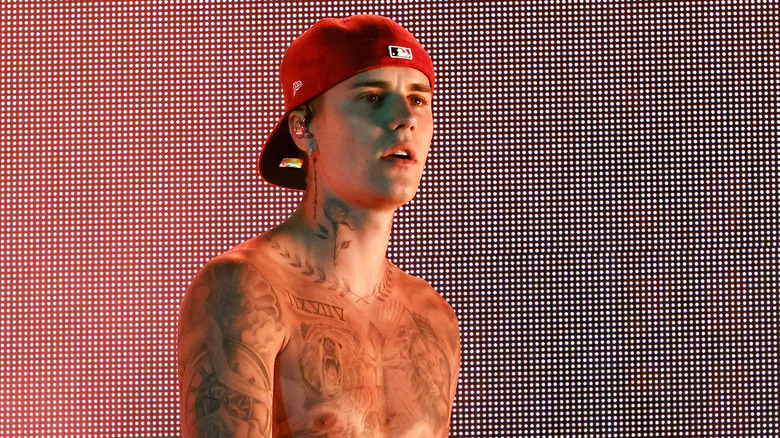 Kevin Winter/Getty Images
Justin Bieber has sold his music catalog for a reported $200 million. Rolling Stone wrote on January 24 that the "Ghost" vocalist had sold his publishing and recorded music rights, which includes 290 songs that were released by Bieber prior to December 31, 2021. This purchase was made by Hipgnosis Songs Capital, who also gained Bieber's stake in royalties from his master recordings, a 100% interest in the singer's publishing copyrights, and neighboring rights. Recently, a group of other prominent artists have likewise sold the rights to their music royalties. These include Justin Timberlake, Stevie Nicks, Neil Young, Bob Dylan, and more, per CNN Business.
Billboard stated that Bieber's business deal is significant in that it is the biggest sum of money any artist of his generation has been paid for their music rights. Moreover, it's the largest acquisition Hipgnosis Songs Capital has ever secured. On the evening of January 24, TMZ reported that Bieber and his wife, Hailey, were seen together on their way to get dinner in New York City following Bieber finalizing the deal. The news outlet also noted that Bieber's most recent album, "Justice," would be included in Hipgnosis Songs Capital's purchase. Bieber fans can look forward to more music sooner rather than later. In May 2022, the performer revealed in a chat with Apple Music that his upcoming album was "almost done" and featured a "wicked guitar solo" by John Mayer, per Billboard.