What Really Went Wrong With Lindsay Lohan's Beach Club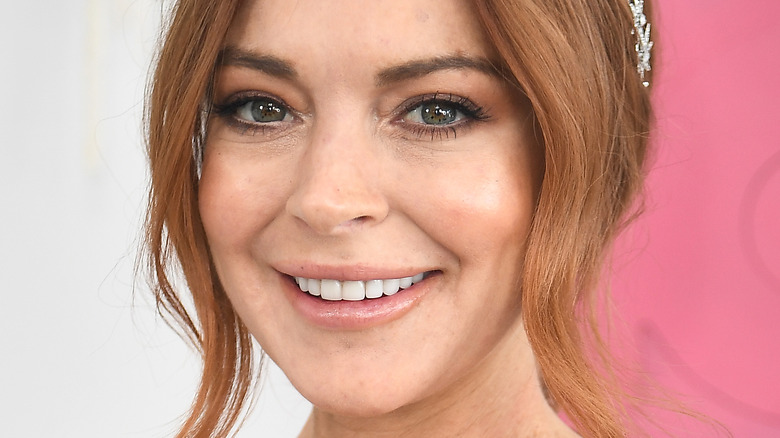 James Gourley/Getty Images
Fans seeking an entertaining ride into paradise seemed to have found it in "Lindsay Lohan's Beach Club." Featuring a dreamy island, refreshing cocktails, exciting nightlife, and Lindsay Lohan as your host, this show offered the quintessential ingredients for reality TV escapism. In the MTV series, which premiered in January 2019, Lohan runs Lohan Beach House Mykonos and oversees several club ambassadors with her business partner, Panos Spentzos. Yet, despite its promise, the show only lasted a couple months and was canceled after one season, per Us Weekly.
So, what really went wrong with "Lindsay Lohan's Beach Club?" Well, this time around, Lohan didn't have an on-set conflict, nor was Lohan arrested precluding her time on the show. And while Lohan was hesitant to do the series, she had her fingers crossed for its success. In 2019, she told E! Insider, "Everything will be great and we'll do hopefully another season." At this point, the saga all seems like water under the bridge, as the "Mean Girls" star has moved on to other projects. But fans still remember why "Lindsay Lohan's Beach Club" ultimately flopped. It came down to the show and the venue itself. 
Lindsay Lohan shared her side of the story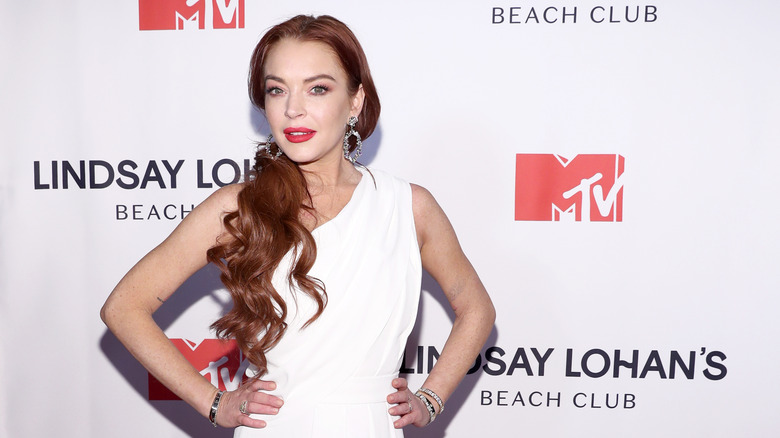 Cindy Ord/Getty Images
By March 2019, viewers were saying farewell to "Lindsay Lohan's Beach Club." But according to Lohan, there was nothing to sweat. In a statement to Us Weekly through her rep, Lohan explained, "The show was moving into a new direction ... perhaps not enough drama in my life for reality TV formula (as that's not where I am in my life.)"
So, what happened to the club itself? Lohan commented on the club's closing, adding, "And for the club, we are simply moving the focus to a brand-new and exciting location in Athens, and also a new location and partnership to be announced in Mykonos. It's all positive." However, the update wasn't all positive news for customers, as they were still hoping to go to the hot spot. It was confirmed the Mykonos club was nonexistent after Page Six tried to call the phone number listed on TripAdvisor. In addition, a social media user shared, "We drove past and it's literally [deserted] . . . The Lohan sign is stripped off." An insider told the outlet, "The locals said it was a waste [of time to go]." It sounds like the venue didn't have quite the magic to survive on its own.
The drama surrounding the end of Lindsay Lohan's Beach Club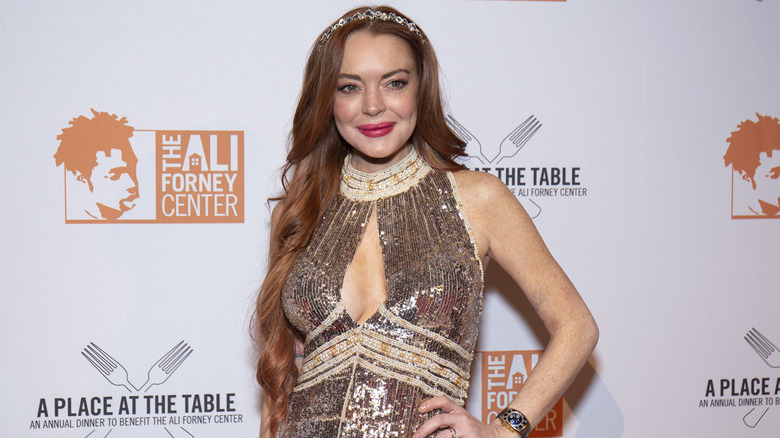 Santiago Felipe/Getty Images
It seems like "Lindsay Lohan's Beach Club" and the actual beach club were a package deal, as they ended together. In February 2019, Page Six reported that the show lost 60% of its initial viewership. Marc Berman, of Programming Insider, said, "Lindsay Lohan was at one time a very big name, a tabloid sensation. Everybody was after her. People were curious. They wanted to know what had happened to her. They sampled the show. It wasn't very good. They didn't come back."
Amid news of the conclusion of "Lindsay Lohan's Beach Club," Lohan was unhappy with the media's coverage and clapped back. In a now-deleted Instagram post (via the Daily Mail) she wrote, "'I prefer my real life to be working with children and being with my family. The club is moving to other locations in the world, but not just the club, as I've stated on @wendyshow — so chill out page six." Then, she posted a photo of children and continued to criticize Page Six's reporting style and intentions. She said, "It's sad you don't report the rest of the world. Children that need attention which I work with and none of you writers try and help. Families that loose [sic] limbs in Syria and you write crap stories about celebs. Start writing the d*** truth." While Lohan seemed to have moved on from "Lindsay Lohan's Beach Club," she wasn't letting the press off the hook.