Priscilla Presley Pens Emotional Note To Fans Following Tragic Death Of Daughter Lisa Marie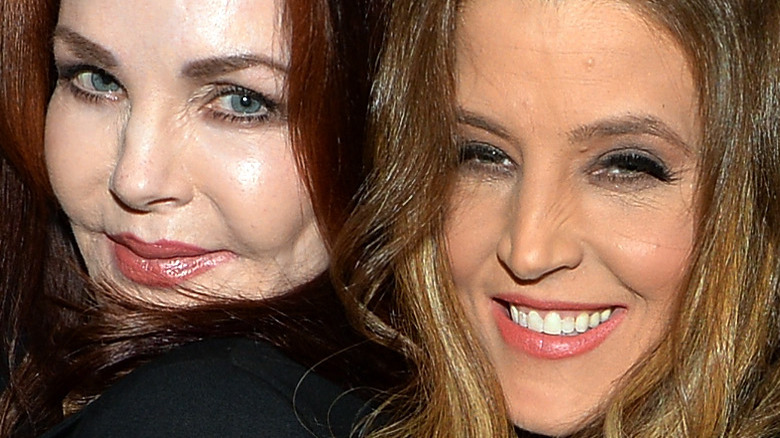 Rick Diamond/Getty Images
Priscilla Presley expressed her gratitude to fans after the tragic death of her daughter, Lisa Marie Presley. On January 12, the entertainment world was left speechless after the singer-songwriter was rushed to the hospital. According to TMZ, Lisa suffered an apparent cardiac arrest and was given CPR by her ex-husband Danny Keough until paramedics transported her to West Hills Hospital. During the chaotic time, Priscilla released a statement to People giving further insight into the situation. "My beloved daughter Lisa Marie was rushed to the hospital," she said. "She is now receiving the best care."
Unfortunately, later that night, the beloved talent was pronounced dead at 54 years old. "It is with a heavy heart that I must share the devastating news that my beautiful daughter Lisa Marie has left us," Priscilla revealed in statement, per Today. "She was the most passionate, strong, and loving woman I have ever known." Following Lisa Marie's tragic death, fans and industry peers offered condolences to her family –– including the latter's ex-husband Nicolas Cage, and her former friend Leah Remini. Now, it looks like the Priscilla is thanking the public for their kind messages and support.
Priscilla Presley thanks fan for their love and support
Since Lisa Marie Presley's death was announced, fans have clamored on social media to give their condolences, thoughts, and prayers to the singer's family. To express her gratitude for the supportive messages, the singer's mother, Priscilla Presley, thanked fans on Twitter with a heartfelt message. "To YOU, I'm truly overwhelmed with your words, your prayers, your love and your support," she wrote. "Thank you from the bottom of my heart in trying to help me get through this loss." Priscilla went on to say that every parent who has lost a child can relate to the "dark painstaking journey."
In response, fans were quick to shower the former Elvis Presley Enterprises chairwoman with more supportive messages. One person tweeted: "As someone who has lost a child, know that all my hope and love go out to you during this time. I hope you find peace and grace on your journey of healing." Another fan wrote: We love you so very very much, Priscilla. There's not much that I can say other than that, because no amount of words can truly express how heartbroken we are for you." Priscilla's heartwarming message came a few days after Lisa's daughter Riley Keough shared the last photo she took with her beloved mother. "I feel blessed to have a photo of the last time I saw my beautiful mama," she wrote on Instagram.