Are Jeff Schroeder And Jordan Lloyd From Big Brother Still Together?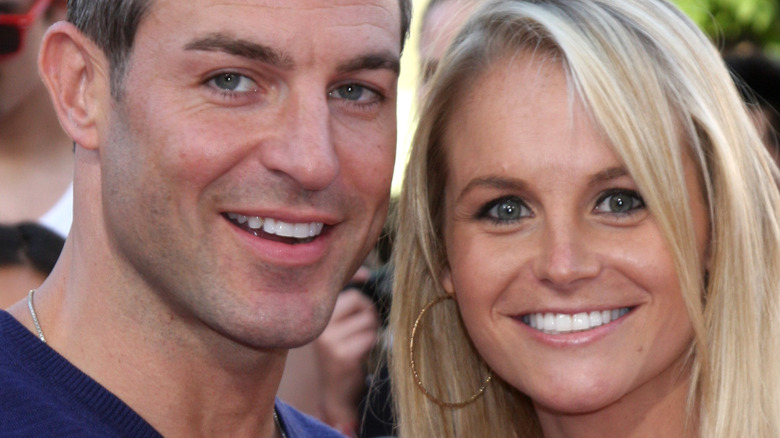 Kathy Hutchins/Shutterstock
Reality stars Jeff Schroeder and Jordan Lloyd are the seminal "Big Brother" showmance. Before Angela and Tyler and before Jess and Cody, Jeff and Jordan were one of the first "Big Brother" on-screen romances to really go the distance. Audiences first met the couple back in 2009 when they joined the cast of "BB" Season 11 as perfect strangers, but developed feelings for each other within the house all while competing for the $500,000 jackpot. After Jeff was sadly evicted in 5th place, Jordan ultimately pulled out the win from the jury due to her sweet personality and social game. All wasn't lost for Jeff, as he took home the $25,000 prize for being voted America's Favorite Player, and Jeff and Jordan left as an official couple.
The two returned as a Dynamic Duo in Season 13 where they played alongside the veteran players' alliance against a group of new-coming houseguests. Considering the targets on their backs, Jeff and Jordan made it far into the game before being evicted at 7th and 4th place, respectively. The couple didn't go home completely empty-handed since Jeff won the title of America's Favorite Player once again, earning him another $25,000.
After over 4 years of dating, Jeff surprised Jordan with a heartwarming on-screen proposal (via YouTube) by bringing her back to "BB" under the guise of hosting a competition for Season 16. So, is the couple still married, and what are they up to now?
Jeff and Jordan are raising their family in Colorado
Of course, Jeff Schroeder and Jordan Lloyd are still married! We're only teasing, but that's a testament to how strong their relationship has seemed since their "Big Brother" days. The couple divulged on their YouTube channel called "Jeff and Jordan TV" that they expedited their wedding plans after they discovered that Jordan was pregnant. After finding out the joyous news, Jeff and Jordan had a quick, quaint courthouse wedding in March 2016. Together, they had their son, Lawson, in October 2016, who was one of the first "Big Brother" babies (after Season 12's Rachel and Brendon's daughter). Jeff and Jordan went on the have another child together, their son Layton, in 2018, per Entertainment Tonight.
In terms of life in general, there actually have been some changes for the "Big " royalty. During a 2022 interview with Entertainment Weekly, Jordan revealed that the family had moved from Los Angeles to Denver, BrotherColorado after Jeff landed a job in the mountainous city.
"I'm a stay-at-home mom, but I also get to create content," Jordan gushed. "I do work with a lot of brands, and I love that because a lot of people don't know that I have my cosmetology license ... Everybody knows on 'Big Brother' I was always open and honest, and I feel like I'm the same way on my Instagram, so it's nice for people to be able to go on there and just see an older version of me."
Both Jordan and Jeff continue to entertain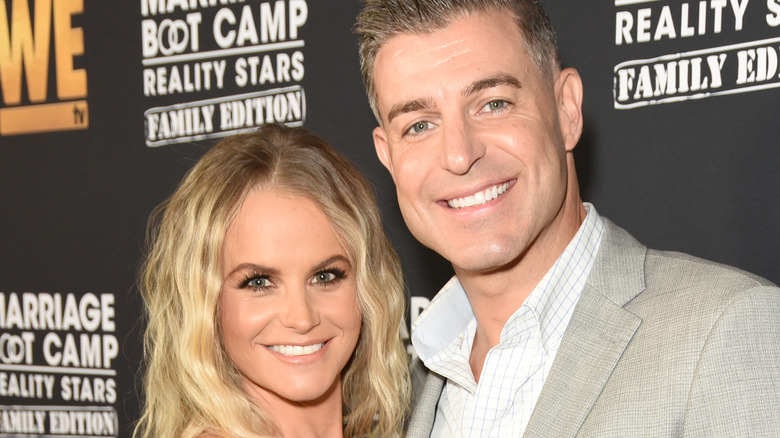 Presley Ann/Getty Images
Jordan Lloyd confirmed is a stay-at-home mom, but that doesn't mean that the couple has stopped working together on projects. Jordan and her husband Jeff Schroeder created their YouTube channel together, where they talk about "Big Brother," their marriage, and everything in between. In 2021, we learned that Jeff and Jordan would become the new hosts of the CBS series, "This You Need To See," a real estate listing show, via CNN.
"Jeff and I met and fell in love when we were locked up in the 'Big Brother' house, so if there's one thing we know ... it's houses," Jordan joked to the publication. As of this writing, there has been no update about the show returning besides Jeff confirming during a 2021 interview with Heavy that "TYNTS" has been delayed.
Regardless, Jeff has continued his career as an on-screen personality as a host of the Denver-based news show, "Daily Blast Live." Most recently, he dusted off his acting chops for his role in the 2022 film "The Greatest Inheritance," per IMDb. After the movie finished filming in 2020, Jeff took to his Instagram to specifically thank his wife for her support. "To my wife & my best friend @bbjordanlloyd, for always encouraging me, & still letting me chase my dreams while you're at home holding down the fort with our 2 little boys," he wrote. "I love you so much & can never thank you enough for just being you!"