How Meat Loaf Really Lost So Much Money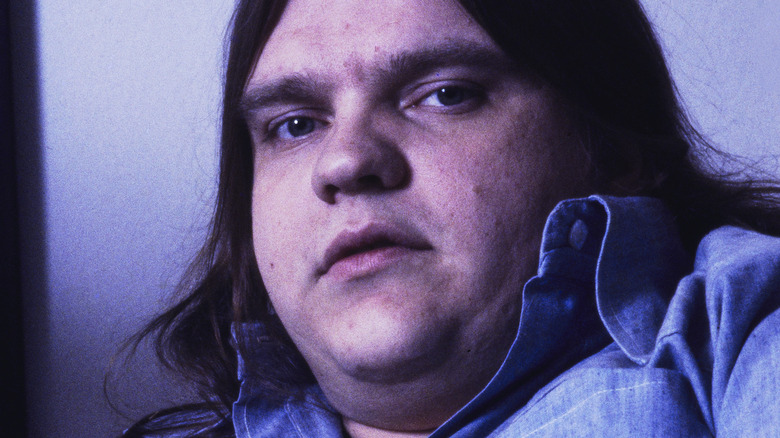 Michael Putland/Getty Images
Meat Loaf cooked up countless hits during his decades-long career. It's a rare karaoke night when somebody doesn't bust out with "Bat Out of Hell" or "Paradise by the Dashboard Light." However, NME reports that "every label in town" rejected Meat Loaf's 1977 breakthrough album, "Bat Out of Hell," which was ultimately foolish of them, as it sold over 43 million copies worldwide and topped the charts for nearly 400 weeks consecutively.
Per Mental Floss, music legend Clive Davis had been especially dismissive of the album, asking Meat Loaf and his writer, Jim Steinman, "if they had ever even heard pop music before." Well, they had the last laugh as "Bat Out of Hell" is the third best-selling album of all time behind "Thriller" by Michael Jackson and "Back in Black" by AC/DC. And according to Variety, "Bat Out of Hell" was "certified 14-times-platinum" in the U.S. alone.
Billboard reported a massive surge in sales and streams of his music following Meat Loaf's tragic death in January 2022. "Bat Out of Hell" hit the top spot yet again on a slew of different charts. In addition, his other albums and individual singles scored big, too. However, despite flying high at the peak of his success in 1977, the singer was completely broke during most of his later career, even filing for bankruptcy, which seems impossible given the massive success he enjoyed and the riches he earned. Here's how Meat Loaf lost so much money.
Meat Loaf discovered cocaine's one hell of a drug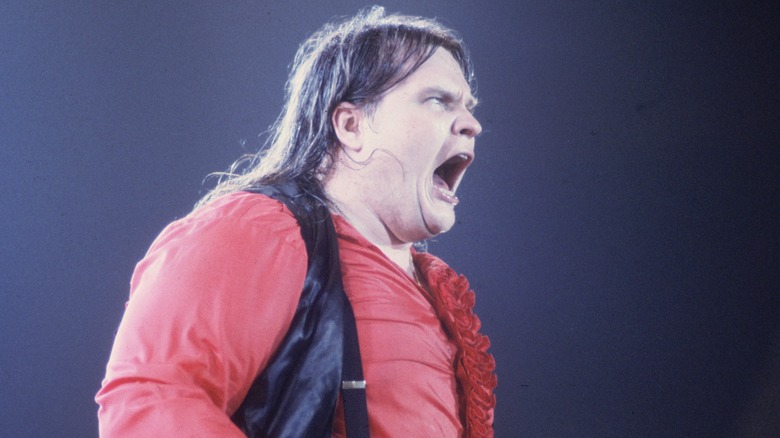 Keystone/Getty Images
The music world was left mourning over Meat Loaf's death at age 74. "We truly appreciate all of the love and support as we move through this time of grief in losing such an inspiring artist and beautiful man," read a statement announcing the loss. Meat Loaf died surrounded by his wife, two daughters, and close friends. "From his heart to your souls... don't ever stop rocking!" the statement concluded. TMZ reported the singer died from COVID-19, making his death even more tragic, as Meat Loaf had been outspoken against COVID-19 and vaccine mandates.
Meat Loaf was no stranger to tragedy, though. The worst is probably the circumstances surrounding the loss of all his money. As Meat Loaf's celebrity grew, so did his appreciation for sex, drugs, and rock 'n' roll. "As Bat got bigger, I got crazier. It was like some terrible curse where everything I'd ever wished for turned into a nightmare, and it was rapidly turning me into a maniac," he wrote in his autobiography (via The Guardian).
After falling in love with cocaine, Meat Loaf's life really began spiraling out of control. His addiction eventually resulted in "a drug-induced nervous breakdown" and the end of his partnership with Jim Steinman. It got even worse after he lost his voice, leading to a deep depression. Then Steinman filed a slew of music rights lawsuits totalling $80 million, and Meat Loaf's only option was to file for bankruptcy.
Meat Loaf clawed his way back from the brink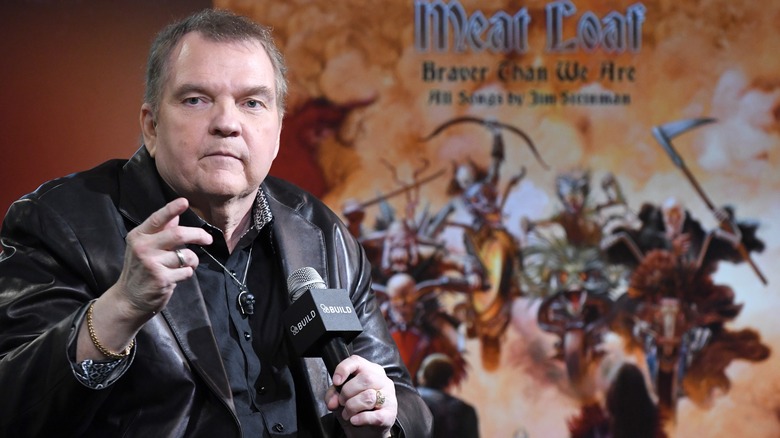 Debra L Rothenberg/Getty Images
In 2016, Meat Loaf told Oprah Winfrey's TV show, "Where Are They Now?" (via StyleCaster) where his performance name came from. "I got it when I was four days old," he said. "Not the Loaf part, just the Meat." The singer claimed he was "born bright red," so the doctor advised keeping him under observation. He said his father insisted on calling his son "Meat" because he looked like "nine and a half pounds of ground chuck." He took it a step further by insisting a name tab that read "Meat" be placed on the baby's incubator. "And that was it," the singer said.
"The Loaf came about in the 8th grade," he continued, explaining how after he had trodden on his coach's foot, the man yelled, "Get off my foot, you hunk of Meat Loaf!" The Guardian reports the performer had a penchant for twisting and omitting factual truths. "He admits that he always tells lies in interviews," they wrote, claiming Meat Loaf's "given at least a dozen different versions" of his name's origins. Well, one out of 12 ain't bad...
One fact that can't be disputed is how he managed to claw his way back from financial ruin. The Los Angeles Times reported Meat Loaf slapped Epic Records with a breach-of-contract lawsuit, claiming he was owed "an estimated $14 million" in royalties. Per The Guardian, he began formulating a tight tour budget and stuck to it, too. He also started flipping properties, appeared in 44 films, and continued making music.