Is Pedro Pascal In A Relationship?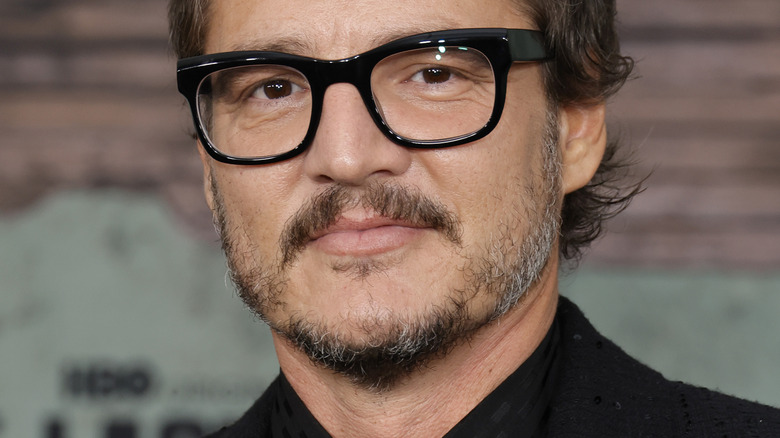 Frazer Harrison/Getty Images
In spite of his increasing star power thanks to key roles in such popular television series as "Game of Thrones," "The Mandalorian," and "The Last of Us," actor Pedro Pascal has remained relatively private about his life outside of the spotlight. While some people in the entertainment industry don't hesitate to let the world know every detail of their most intimate interactions, this has appeared not to be the case for Pascal. Overall, the Chilean-American actor seems to have maintained a very low-profile romantic life, though Hollywood Life mentions that he has been romantically linked to a few other stars over the years.
Since Pascal's public profile has increased substantially, there are undoubtedly fans who are wondering if they might stand a chance with him. Here, we're taking a closer look at what we know about actor Pedro Pascal's romantic life and answering whether or not the actor is in a relationship.
Pedro Pascal is unmarried
Silvia Elizabeth Pangaro/Shutterstock
Unfortunately for fans dreaming about entering into a relationship with Pedro Pascal, the actor has remained so tight-lipped that it doesn't seem to be publicly known if he is or isn't in a relationship. Life & Style writes that there is nothing to suggest that the actor is legally married as of the time of publication, though, so this could suggest that he is not in a relationship or that he simply hasn't wed anyone.
Per Life & Style, reports from the 1990s mention that Pascal and "Orange Is the New Black" actor Maria Dizzia were in a relationship, after meeting on the set of "Law & Order." It is unclear when that relationship ended, but according to Broadway, Dizzia is presently married to playwright Will Eno. Pascal's love life did not appear to be a subject of speculation again until his role in "Game of Thrones," however when Life & Style writes that he was linked to costar Lena Headey. The same publication adds that Pascal was later romantically linked to his "The Mentalist" costar, Robin Tunney. Neither Headey nor Tunney appears to have addressed their relationships with Pascal in any public way.
He prefers to keep his private life very private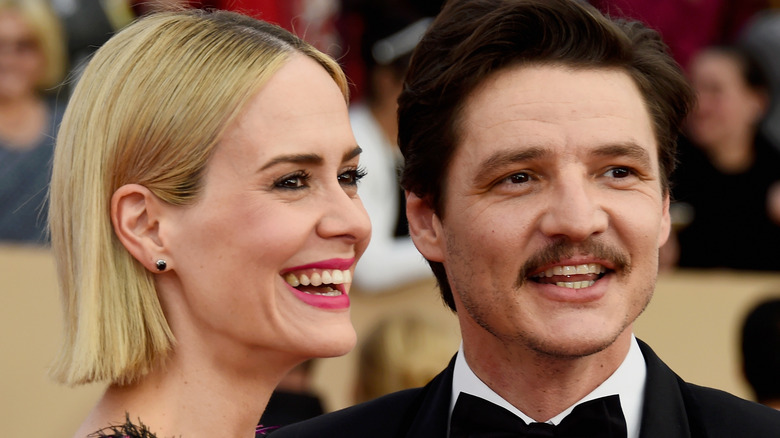 Frazer Harrison/Getty Images
Although Pedro Pascal keeps his romantic life private, it is clear that he has close relationships with his family members and friends. Pascal is close friends with fellow actor Sarah Paulson, so much so that Paulson joined Pascal for a skit when he hosted an episode of "Saturday Night Live" (via YouTube). In a story for Wired, Pascal spoke about how he has been friends with "Star Wars" actor Oscar Isaacs since 2005, when they worked on an off-Broadway play together. He also told the magazine he's close to his nephews.
Pascal has been shown to be close with his family too, including having changed his stage name in honor of his late mother. In an interview for BBC Radio 1 to promote "The Last of Us" (via YouTube), Pascal discussed a conversation that he had with his teenage nephews about the opportunity to play a role in the adaptation of the popular video game, sharing how his nephews had encouraged him, "You have to do it! You better get this job!"
He has also expressed his support for his family in more vulnerable moments. Per HuffPost, he shared his support of his sister, Lux Pascal, when she publicly came out as transgender in a Chilean magazine in 2021.