Here's Who Really Got Paid The Most On The Hills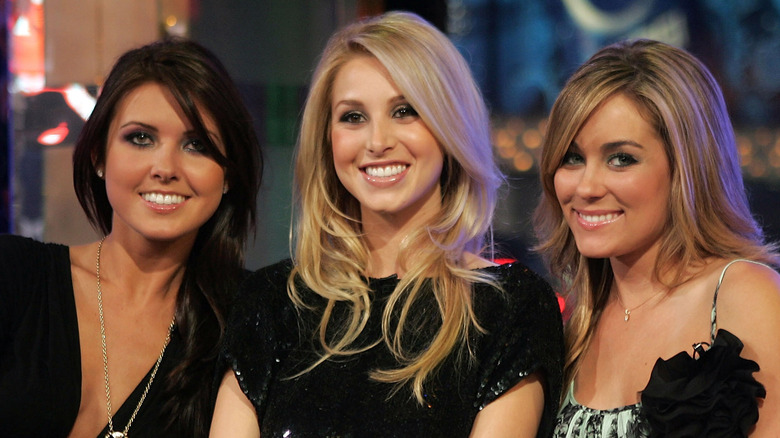 Scott Gries/Getty Images
Who doesn't love a good reality show? Many of us devoured the MTV hit, "Laguna Beach," which had us all pronouncing Steven like "Stee-Vehn" and throwing black and white parties of our own. On the series, fans first met big names like Lauren Conrad (aka LC) and Kristin Cavallari — but the gig wasn't exactly lucrative. Cavallari and Stephen Colletti revealed on their podcast that MTV only paid $2,000-$2,500 for the entire first season (via Cosmopolitan). How wild is that? 
"Laguna Beach" later spun off into Conrad's series, "The Hills." According to IMDb, the reality TV show aired from 2006-2010 and followed LC when she was working as an intern for Teen Vogue. Of course, the show also followed some of Conrad's friends, like Heidi Montag, Audrina Patridge, and Whitney Port. "The Hills" also happens to be the show that introduced the world to Spencer Pratt, who turned out to be one of the most-talked-about reality stars at the time.
In an interview with Entertainment Tonight in 2021, Conrad spoke about her experience in reality television, and it appears as though she didn't have the fondest memories of her time on the series. The outlet asked her if she would watch the show's revival, "New Beginnings," but LC said she hadn't seen it. "I actually don't watch any reality television. It's a little triggering for me!" Despite this, the show proved to be a good move for her and the gang, as they were rewarded with pretty hefty paychecks. 
Lauren Conrad takes the cake by a hair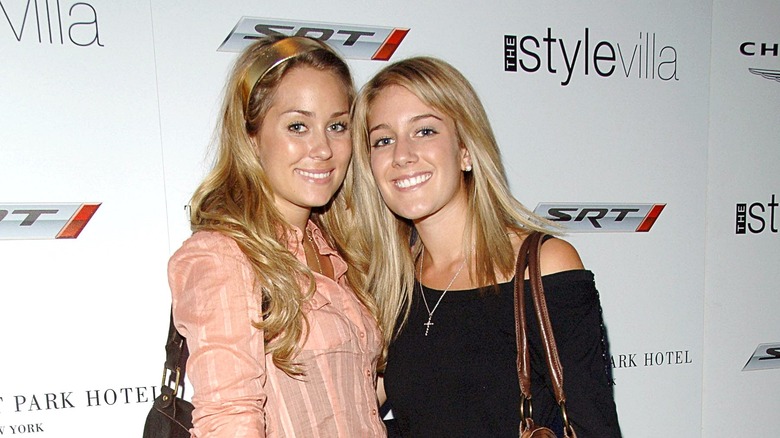 Everett Collection/Shutterstock
When it comes to salaries on "The Hills," one person stands out above the rest. According to Heidi Montag, Lauren Conrad snagged the biggest paycheck from the series. Montag spoke with BuzzFeed about the topic. "Cast members did all make different salaries, so we wanted to do like "Jersey Shore" and unite together, and all get a bigger paycheck, but everyone was a little bit too divided," she told the outlet in 2016. "I mean, obviously Lauren got paid the most — it was her show. She was driving from Laguna to the Hills." Perhaps her larger paycheck helped buy the gas to go back and forth.
So, exactly how much did Conrad bring home? Well, we'd call it a pretty penny! According to The Daily Beast, Conrad raked in $125,000 per episode. She also had a clause in the contract that stated no one else could be paid more than her as long as she appeared in the series. That's a smart business move! The other cast members still didn't have much to complain about, as they also received a pretty good salary for appearing on the reality show. The same article reveals that Kristin Cavallari raked in $90,000 per episode and Montag made close to $100,000 an episode. Audrina Patridge, and Lauren "Lo" Bosworth also nearly hit the $100,000 per episode mark. Montag's husband, Spencer Pratt, made a little less at $65,000 per episode, which is still enough to purchase a nice whip.
Lauren Conrad's TV fame paid off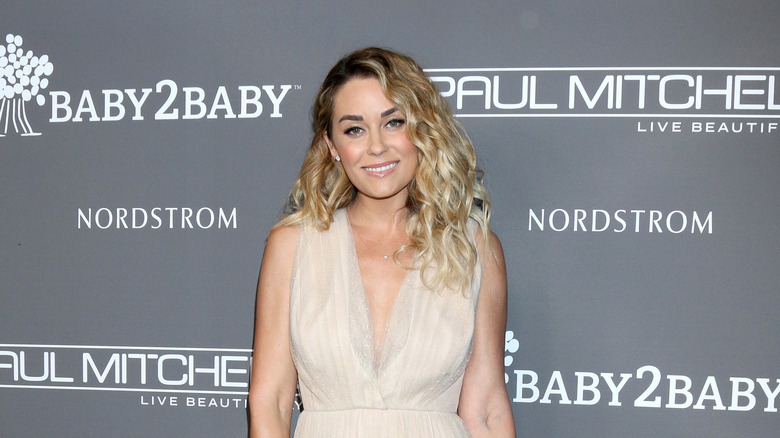 Kathy Hutchins/Shutterstock
Many things contribute to wealth in reality television, and income from the show is just one of those things. Celebrity Net Worth reports that Conrad has an impressive $40 million in the bank and only a portion of the money is from the reality shows she starred in. Another big chunk of the 37-year-old's net worth comes from her fashion line, The Lauren Conrad Collection. According to Glamour, the booming brand accounts for 42% of the revenue at Kohl's where it's sold, and the company generates around $19 billion (yes, billion with a b) a year. So, she must make some nice money from that alone!
Wealthy Gorilla estimates Heidi Montag's net worth to be somewhere in the ballpark of $300,000, though it used to be a lot more. According to People, Montag and her husband, Spencer Pratt (who fans famously referred to as "Speidi" during their time on "The Hills") lost quite a bit of cash. In the interview, the reality pair claimed they made around $2 million a year between the hit show and other endeavors like paid appearances, but they let it all slip away. "We were keeping up with the Joneses, but we were going against Tom Cruise and Katie Holmes," Pratt told the outlet. "We should have stayed in our reality TV lane." Montag echoed her husband's sentiments as she took the blame. "We had business managers who told us to stop spending, but we acted like we knew what we were doing."