Why Shania Twain Replaced Her Famous Brad Pitt Lyric (& How He Reacted To It)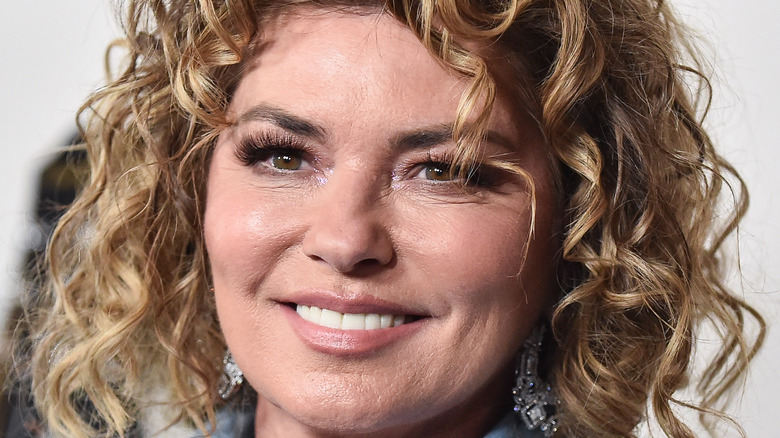 DFree/Shutterstock
Shania Twain's a total icon, having released some of the most sing-along-worthy songs on the planet. Like seriously... we can't get them out of our heads. As those of us who grew up in the '90s know, Twain was one of the most famous artists in country music (and she still is), ranking up there with Faith Hill, a bonafide country star at the time. Back then, the songstress was basically the Taylor Swift of her time — and Twain's still pretty darn popular today. 
Twain's also similar to Swift because she writes the lyrics to most of her tracks. Talk about talented! According to Saving Country Music, Twain began putting pen to paper at age 10 and she never really stopped. Thanks to her excellent writing skills, Twain nabbed a spot in the Nashville Songwriters Hall of Fame for singing and songwriting. Twain happened to pen most of her hits with her now ex-husband, Robert "Mutt" Lange. 
In an interview with "Today,"  the singer called her hit "You're Still the One" the "most important song" she's written in her career. Though she initially wrote and sang it for Lange, she says it still resonates with her "because it means so much to so many other people." Some of Twain's other hit songs include "Man, I Feel Like a Woman," "From This Moment On," and "That Don't Impress Me Much," all of which she released in 1997. And that last tune happens to name drop another entertainment icon — Mr. Brad Pitt. Until recently, anyway.
Brad Pitt is happy to share the wealth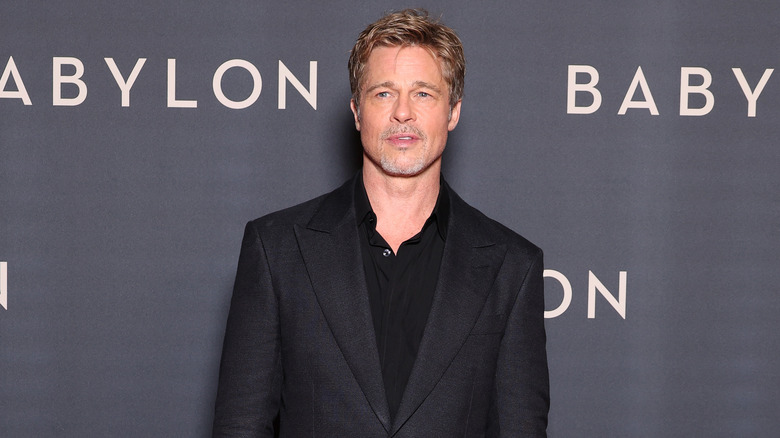 Pascal Le Segretain/Getty Images
"That Don't Impress Me Much" is one of Shania Twain's most popular songs. Not only is it super-catchy, but it also features Brad Pitt's name in one of the verses. "OK, so you're Brad Pitt / That don't impress me much," she famously sings. However, in 2022 Twain swapped out Pitt's name in favor of Ryan Reynolds, another Hollywood A-lister. The singer surprised fans while performing at the 2022 People's Choice Awards, where she also received the Music Icon Award. As Twain sang the verse, the camera panned to Reynolds, who seemed very surprised, yet flattered, by the switch. Not going to lie — it would be pretty cool to have your name in a song, so we don't blame Reynolds for his reaction.
But what did Pitt think about having his name axed from the song (even just for a short while)? In an interview with The Movie Dweeb's Daniel Merrifield, Pitt spilled the tea after Merrifield told him to tell Reynolds "how you think he stole your thunder." Pitt replied, "He didn't steal. I think we can share the wealth there." The "Fight Club" actor added, "Ryan's a good egg, too. He deserves some love." Furthermore, Pitt even suggested that Twain change the lyrics again at some point. "I think they ought to pass it on down, and next time she ought to sing it to Austin Butler. Maybe Leo (DiCaprio) in between and then Austin Butler," Pitt added. What a guy!
Shania Twain explains that infamous Brad Pitt shoutout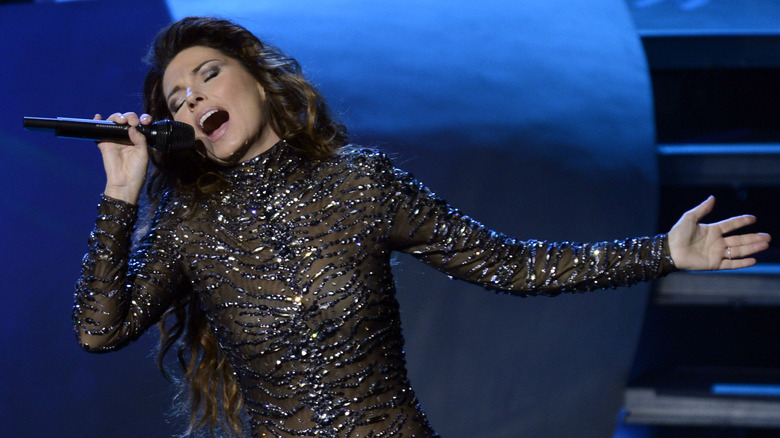 Jeff Bottari/Getty Images
So, how did Twain arrive at using Brad Pitt's name in her song in the first place? According to Billboard, the country music superstar spilled the beans during an interview with Spotify HQ. "I remember I had a girlfriend visiting me, and it was near Christmas, and we were baking cookies," Twain explained. "I was writing this album, and there was a scandal of [Pitt] and Gwyneth [Paltrow] where there was naked photos of him," she said, referring to Pitt's infamous Playboy pics. "And this was like all the rage. I just thought, 'I don't know what all the fuss is about.' I'm like, well, that don't impress me much, I mean what is all the fuss," she asked.
Twain made sure to add the disclaimer that she was not setting out to pick on Pitt, but instead, she harped on the fact that she didn't see all the hoopla over his naked pictures when "we see people naked every day." So, we guess Twain just happened to see Pitt in the right place at the right time, and thus, one of the most memorable lyrics of her career was born.
Decades later, Twain's still writing her own songs, including "Giddy Up!" In a press release via Country Now, she spoke about the song and her album. "I want people to feel good when they hear the new album." If it's anything like "That Don't Impress Me Much," we think we'll be impressed.