Alec Baldwin Faces Yet Another Lawsuit In Aftermath Of Rust Tragedy
Tinseltown/Shutterstock
When Alec Baldwin was rehearsing with a prop gun on the set of "Rust" in October 2021, he had no idea how drastically life would change for him. Tragically, he accidentally shot and killed cinematographer Halyna Hutchins and also injured director Joel Souza's shoulder. There has since been talk of the lack of safety on the set, with A-camera first assistant Lane Luper telling The Hollywood Reporter that he even left the movie because safety concerns and pay irregularities.
With Hutchins' death, lawsuits have been filed left and right against involved parties. In January 2023, The New York Times reported that prosecutors charged Baldwin with two counts of involuntary manslaughter in the cinematographer's death, believing Baldwin was responsible for making sure the gun was safe to use. The armorer on set, Hannah Gutierrez-Reed, was also charged with two counts of involuntary manslaughter as the head of the weapons department and also the person responsibled for loading the gun that day. The film's first assistant director, Dave Halls — who gave the gun to Baldwin — reportedly took a plea deal on a charge of negligent use of a deadly weapon.
And now, yet another lawsuit was filed against Baldwin and the film's production company.
Alec Baldwin is now being sued by other members of Halyna Hutchins' family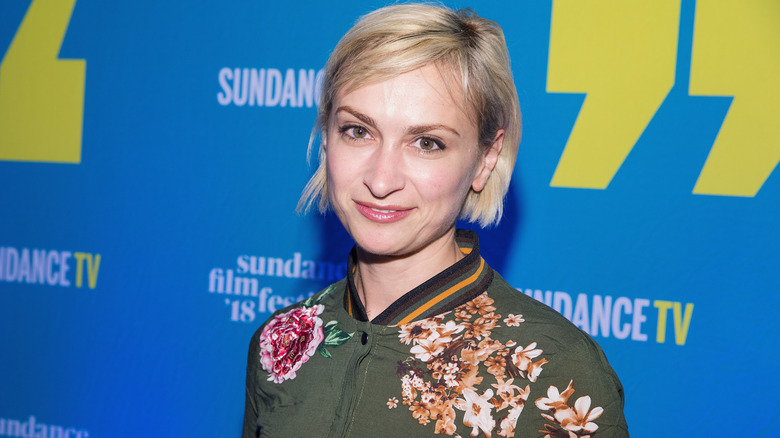 Mat Hayward/Getty Images
According to The New York Post, Halyna Hutchins' closest relatives filed a civil lawsuit against Alec Baldwin on February 9, for "[alleged] battery, intentional infliction of emotional distress, negligence, and loss of consortium." Lawyer Gloria Allred is representing three members of Hutchins' immediate family who are bringing forth the suit: her sister Svetlana Zemko and parents Olga Solovey and Anatolii Androsovych, who all live in Ukraine. Per The Washington Post, Allred shared in a press conference that Zemko "had a very close relationship with her big sister and she feels strongly anyone who is responsible for her loss must be held accountable."
This comes months after Baldwin settled out of court with Halyna's husband Matthew Hutchins, whom she shared a son with. CNN reported that the terms of the suit were not made public, but that Matthew would serve as executive producer on "Rust," which reportedly would resume filming in 2023. The wrongful death lawsuit claimed that Rust Movie Productions, LLC and its producers "cut corners" and "chose to hire the cheapest crew available."
In the midst of these lawsuits against Baldwin and the production company of "Rust," Baldwin himself has filed a lawsuit against a handful of crew members including the armorer, according to the New York Times. The suit accuses crew members of negligence for giving the actor a loaded gun in the first place, which led to Hutchins being shot and killed.