Ice-T Puts Those Christopher Meloni Feud Rumors To Bed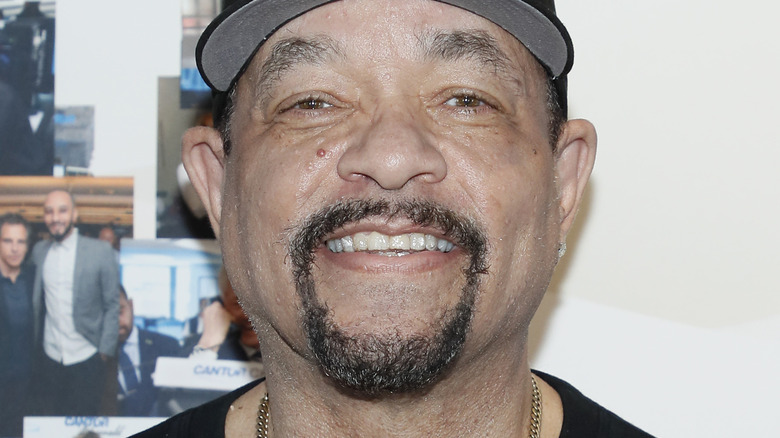 Paul Morigi/Getty Images
Ice-T may have gotten his start in Hollywood as a rapper, but he's proven that his talents stretch far beyond music. Ice-T also happens to enjoy a great career as an actor, and it makes us wonder... is there anything he can't do? Ice-T has nearly 200 acting credits to his name, with "Law and Order: Special Victims Unit" being his most notable role to date. As fans know, the rapper plays Odafin "Fin" Tutuola and it's kind of crazy to think that he has been with the series since 2000. So, if we're counting, that means he has 509 episodes under his belt with more to come! 
His role on the series will earn Ice-T a star on the Hollywood Walk of Fame, and he spoke about the honor with Today, saying he wasn't as excited about it as others since he grew up in the Los Angeles area and has been around Hollywood and stars his whole life. "I had to really reassess it, like, 'Wow! Everyone else is so excited about this — maybe I need to get a little more excited for myself.' I realize it's an honor," he explained. "My boys that I wouldn't even think would be into it are telling me about episodes they saw," he added of friends who have been dedicated viewers.
But with all of the awards and accolades come some negative press, including those longstanding rumors.
Ice-T slams feud rumors with Christopher Meloni... again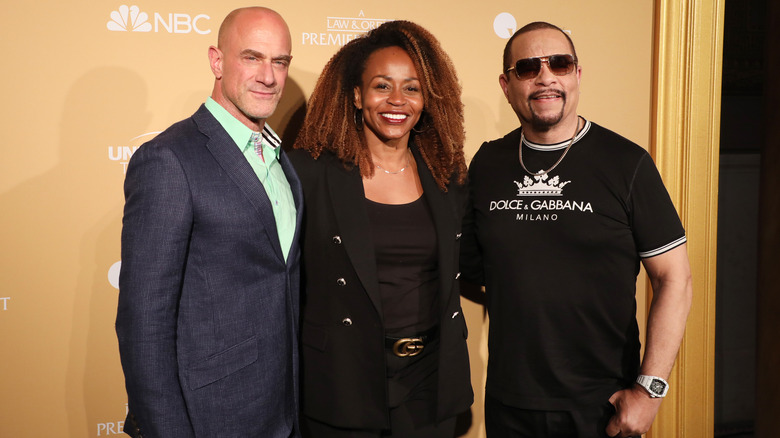 Rob Kim/Getty Images
What drama between Ice-T and Christopher Meloni? The rapper has put another end to feud rumors during the first-ever episode of his podcast, "Ice-T's Daily Game." Fittingly, he titled the episode, "Ice Cold Character." He explained, "If you know me and someone comes with some bulls**t, you'll say, 'Nah that doesn't sound like Ice, I need more proof, more evidence. I'm not just gonna run off with whatever this story is about me and believe it.'" Ice-T continued his rant, saying that "having a great character" basically means you need to stop plenty of gossip day-in and day-out, including his rumored feud with Meloni.
On the show, Ice-T explained that the "Enquirer" called him to ask about his "beef" with Meloni, which stemmed from Ice-T reportedly being jealous of his co-star. "I took that letter, and I sent it to Chris and Chris had a laugh; he says, 'Oh we're fighting? Thank you for letting me know!' Anybody who knows me or Chris would know that's not true," he told listeners. "You have to understand that your character in who are you makes it harder for that kind of s**t to stick." The star added that he tries to keep a good reputation with those around him so negative gossip doesn't "hold any weight with them."
Meloni and Ice-T also addressed the rumors on Twitter, laughing over the notion that they were feuding. Well played, boys!