What Life Is Like For Farrah Fawcett's Troubled Son Redmond O'Neal Today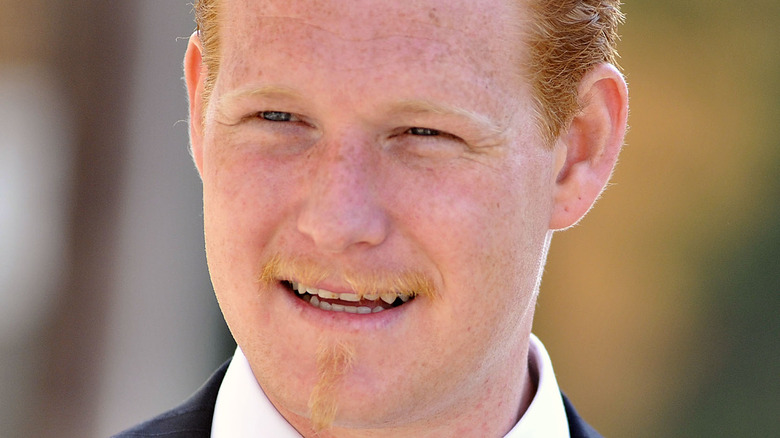 Toby Canham/Getty Images
The tragedy that marred Farrah Fawcett's life continued after her death. The "Charlie's Angel" star died in 2009 at age 62. "After a long and brave battle with cancer, our beloved Farrah has passed away," Ryan O'Neal announced in a statement. "We take comfort in the beautiful times that we shared with Farrah over the years and the knowledge that her life brought joy to so many people around the world."
Fawcett had brought a lot of joy to her fans. During the '70s, her skimpy red swimsuit poster adorned many a teenage boy's wall, and women flocked to the hairdressers to copy Fawcett's iconic feather cut. However, her personal life was a toxic emotional rollercoaster. Fawcett never married Ryan O'Neal, but for decades he was a constant source of angst in her life. 
Still, their son Redmond O'Neal's brutal battle with addiction caused her the most anguish. Fawcett's heartbreaking last words spoke volumes. "She was saying his name, 'Redmond,'" her friend Mela Murphy told People. "That was the last thing she said." Fawcett's only child was in a residential rehab facility when she died, and the depth of his drug addiction seemed to spell a rocky future for him. So, what is life like for Farrah Fawcett's troubled son Redmond O'Neal today?
Redmond O'Neal's drug addiction and legal woes keep worsening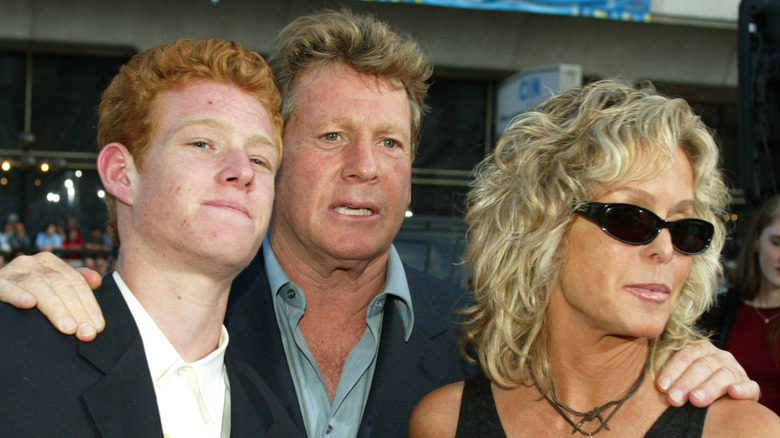 Kevin Winter/Getty Images
The genetic odds were stacked against Redmond O'Neal before he was even born. His dad, Ryan O'Neal, abused drugs for decades and passed his addiction on to all three of his kids. Redmond's brother, Griffin O'Neal, told Larry King that their father introduced Redmond to drugs, and the two regularly partied together. "My dad just let him do whatever he wanted to do, supplied him with cash for his drugs, supplied him with everything," he said.
People noted that Redmond's first rehab stint was in 2004 when the teen sought treatment for heroin addiction. In 2008, he pled guilty to drug possession and misdemeanor DUI. Redmond was arrested for drug possession again just months later — along with his dad. In 2009, he was nabbed for possession and "bringing narcotics into a jail facility." Redmond then checked into rehab but was promptly kicked out after drugs were found in his room and his system. In 2010, he completed a drug-court program and vowed to turn his life around. "My plan is to move forward with my life, clean and sober," Redmond said, though it didn't take long before he was back to his old habits.
The Sun reports that in 2015, Redmond was sentenced to three years following a slew of probation violations. In 2018 he was charged with allegedly robbing a 7-Eleven at knifepoint and possessing drugs. Redmond also faced charges of attempted murder, assault with a deadly weapon, brandishing a knife, and battery after "he randomly attacked five men, seriously injuring at least two."
Redmond O'Neal claims psychological trauma caused his issues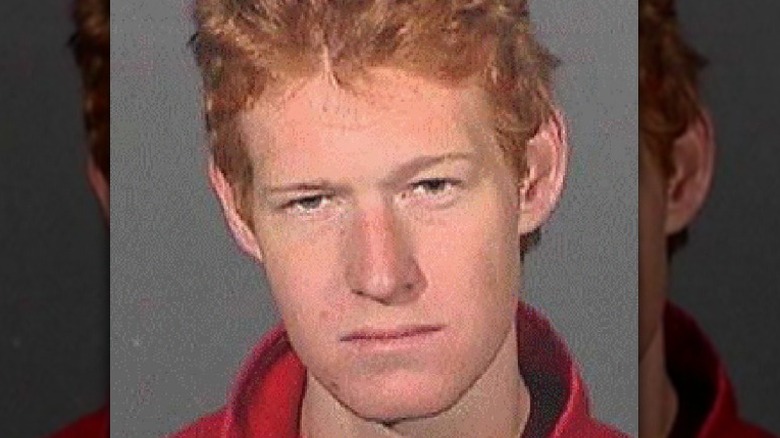 Handout/Getty
In 2019 Redmond O'Neal was deemed "incompetent" to stand trial and transferred to a psychiatric hospital. Radar notes that Redmond has allegedly been diagnosed with antisocial personality disorder, schizophrenia, and bipolar disorder. "So many arrests, the poor, stupid boy! He's not a thug; he doesn't know how to be," Ryan O'Neal said about his son in an interview with Vanity Fair. "He's just a sap, and he knows it. He's been in rehabs all over the United States and Mexico. We're just thankful he doesn't have H.I.V."
Redmond told Radar that his dad has written him off as "a junkie" and doesn't believe he'll ever get clean. "It's not the drugs that have been a problem; it's the psychological trauma of my entire life. My whole life experiences have affected me the most," Redmond admitted. "Fighting with my father, being kicked out and living on the streets, going to jail, being put in a psychiatric ward, being embarrassed all the time, just because of who my parents are," he explained.
"[Redmond's] drug of choice is more," his brother Griffin O'Neal told Larry King. "That means whatever you've got, he'll take it. And, you know, he needs to love himself. He needs to find the love for himself. He is an amazing musician. He is an amazing individual. I had so many good dreams for him." Farrah Fawcett did too, when she was alive. "He was her pride and joy," Griffin said.