A Look At Joy Behar And Kid Rock's Nasty Feud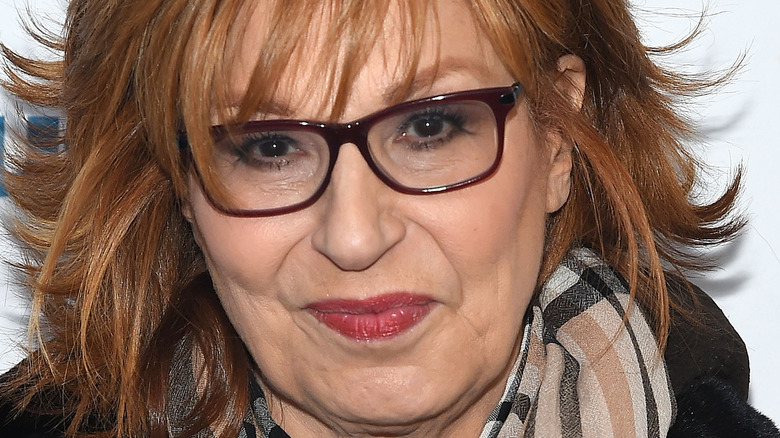 Ben Gabbe/Getty Images
Joy Behar is one of the most outspoken stars on television, and she never shies away from sharing what's on her mind. While Behar may have started her career as a comedian, things took a turn when she joined the cast of "The View." On the show, Behar sprinkles in bits of comedy with her strong opinions on pretty much any hot topic (especially politics), which means not everyone always agrees with what she has to say.
One of the most talked-about spats was between Behar and her co-host, Megan McCain. The two frequently quarreled on air — mostly due to their differing political views — accounting for several tense moments that left viewers of the show shaking their heads. After McCain's maternity leave, she claimed the 80-year-old missed her on "The View," but Behar refuted her claims saying, "I did not miss you. ZERO."
McCain shared another spat with Behar on her Twitter feed after she left the daytime television show. McCain posted a photo of herself and her husband on Valentine's Day, writing, "Happy Valentines Day @bdomenech — I love you and am grateful every day for the life we have together." One Instagrammer asked "Does every thought and sentiment need to be on Twitter?" and Behar responded, "Apparently," before deleting her post. Behar has also gotten into it with several other people over the years, including rocker/rapper Kid Rock.
Joy Behar and Kid Rock went back and forth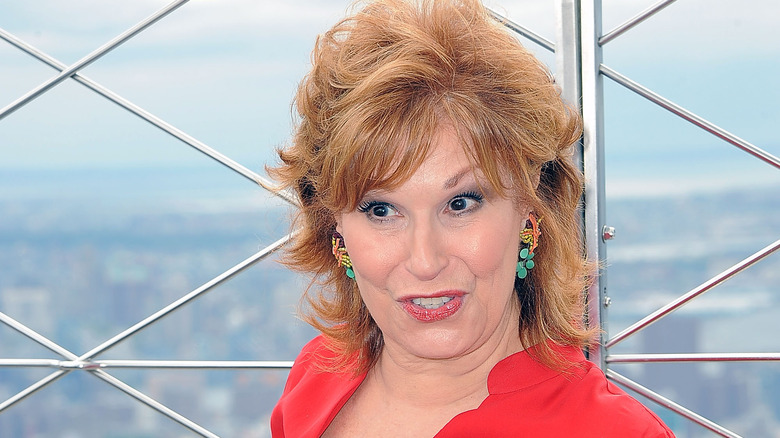 Chance Yeh/Getty Images
Joy Behar has feuded with many big names in her lifetime, and singer Kid Rock is one of them. It supposedly all began when Behar criticized a photo of Rock, Ted Nugent, and Sarah Palin posing in front of Hillary Clinton's White House portrait. "The View" host's criticism didn't sit well with the Michigan native, and during an appearance on "Fox and Friends," he slammed the comedian. "People need to calm down, get a little less politically correct," he said on the segment. "And, I would say, you know, love everybody, except — I'd say screw that Joy Behar b****."
Once Behar heard Kid Rock's words against her, she didn't keep quiet. She addressed the feud on "The View," telling the rocker that he should focus his attention on going after "the big shots" instead of a comedian before she extended an invite. "This b**** and these b****es will be happy to have you on the show and have a beer," she told the musician. Behar's co-host, Ana Navarro, also chimed in. "He's gonna have to do better than beer with me," she said. "If he's gonna call you a b****, the least he can do is show up here with Blue Label [scotch whiskey]."
However, the television host didn't get the last word. Kid Rock also took to Facebook to address his tiff with Behar. "Mess with the bull; you get the horns. End of story," he wrote before apologizing ... for cursing on television. Ouch! 
Kid Rock has quarreled with some other famous females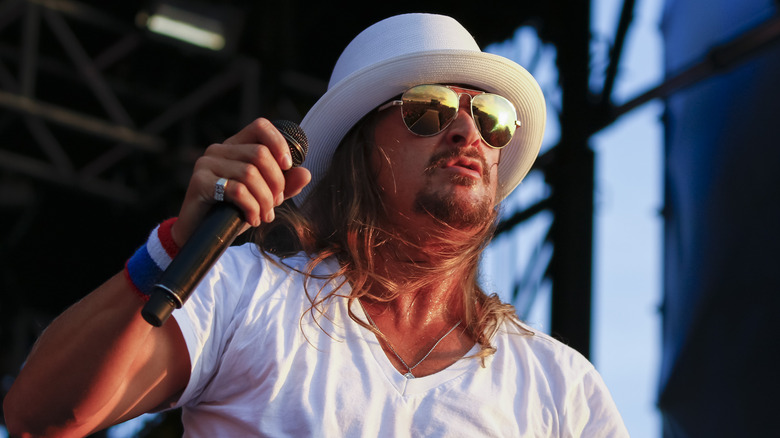 Michael Hickey/Getty Images
Like Joy Behar, Kid Rock isn't afraid to go toe to toe with other celebrities. And most of the time, he's very unapologetic in his ways. The "All Summer Long" singer has also expressed his thoughts about another big named female in the television industry: Oprah Winfrey. The 52-year-old ripped apart the former talk-show host while at his bar, the Honky Tonk, in Nashville, Tennessee. During the drunken rampage, Rock said "f*** Oprah" several times, among many other things. He also claimed that hating Winfrey didn't make him racist. After the drunken tirade made headlines, Rock took to Twitter to explain why he wasn't feeling all warm and fuzzy for the TV legend. "My people tried to get me to do The Oprah Winfrey show years ago, and her people wanted me to write down five reasons why I loved her and her show," he explained. "I said f*** that and her. End of story."
The singer also talked about his choice of words for Winfrey on "Tucker Carlson Originals." He told the host, "A drunk man's words are a sober man's thoughts; I own what I said." The star added, "I don't apologize to anybody. I'm not an Oprah Winfrey fan." Kid Rock, did, however, say that he felt bad bringing up Kathie Lee Gifford's name during his rant, stating that he meant to say Kathy Griffin instead and slam her for holding Donald Trump's fake severed head.