Why You Won't See Luke Gulbranson On Summer House Anymore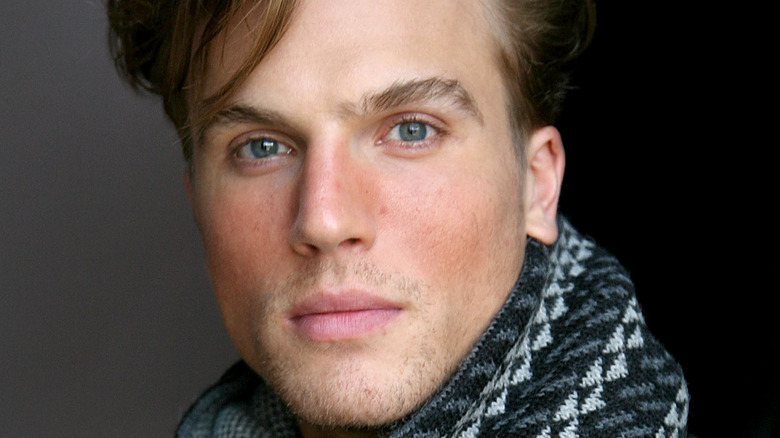 Amber De Vos/Getty Images
Season 7 of "Summer House" premiered in February 2023. Judging by the trailer, viewers are in for a particularly explosive season full of feuds, rivalries, and new alliances. However, longtime fans of the popular Bravo show will probably notice that Luke Gulbranson is not part of the hoopla. For the unacquainted, Gulbranson, who hails from Minnesota, first joined the popular television series during Season 4. Over the past three years, Gulbranson has contributed substantially to the show's conflict, with his complicated relationship with Hannah Berner taking center stage.
Outside of the show, Gulbranson has generated headlines for courting Ashley Darby of "RHOP" fame. Romance rumors between the pair first started swirling in the fall of 2022, with the pair going public shortly after. Unfortunately, Gulbranson and Darby's romance completely fizzled out by January 2023. Darby confirmed the news of their breakup during an appearance on "Watch What Happens Live," citing her ongoing divorce from Michael Darby as the stressor that did them in. Of course, Gulbranson's personal drama pails in comparison to his onscreen shenanigans. However, it doesn't appear that Gulbranson will return to "Summer House" anytime soon, leaving fans to wonder why he left in the first place.
Luke Gulbranson was among the group of fired cast members
Jim Spellman/Getty Images
The Season 7 cast for "Summer House" looks a lot different than it usually does. Back in July, it was announced that Luke Gulbrandson, Alex Wach, and Andrea Denver would not be returning to the show. "I'm not gonna be on Summer House this year," Gulbranson shared on Instagram live. "I'm extremely thankful for the last three years of being on the show. I'm gonna miss my friends a ton. I'm actually extremely, extremely bummed I'm not gonna be able to spend the summer with them — breaks my heart, but I know they'll have a good time and we'll be in touch." The 38-year-old also claimed that he couldn't divulge the reason behind his apparent firing. 
Prior to announcing his departure, fans had already noticed Gulbranson's sporadic presence during the beginning of Season 6. "Well, listen, I'm late coming in, because I have some things happening back in Minnesota that I needed to be home for," Gulbranson shared with Page Six. "You will find out about that as the season goes on." The reality star also referenced "dealing with family stuff" and "juggling" his various business ventures, such as his jewelry line, as reasons for his absence. 
Luke Gulbranson may have set his sights on acting
Luke Gulbranson's Bravo future seems uncertain. Although the Minnesota native appeared in Season 2 of "Winter House," which recently concluded airing the first half of the season, Gulbranson found himself at odds with castmate Craig Conover after he allegedly made unwanted advances toward Jessica Stocker. After Gulbranson and Conover became involved in a verbal confrontation, Gulbranson temporarily exited the filming quarters. "I just want to go home," he said, via People. "I'm going to pack up all my s***, and then I'm going to leave." 
So far, there's been no official report that Gulbranson won't be returning to "Winter House," but anything is possible. With that said, the Bravo star could use his free time to possibly return to scripted television. In 2020, Gulbranson appeared in one episode of "The Flight Attendant," which airs on HBO Max. And while he only made a small cameo, he made a great impression on the show's star, Kaley Cuoco. If Gulbranson does decide to do more acting, though, he'll definitely need to update his five-year-old reel first.