Reese Witherspoon Reminisces In Tribute To Legally Blonde Co-Star Raquel Welch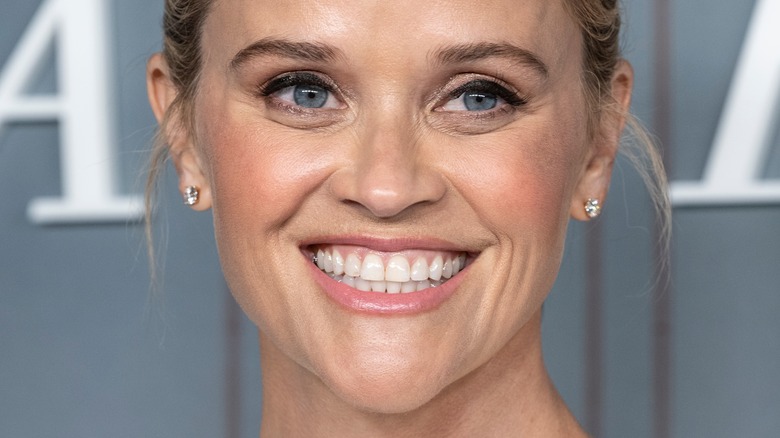 lev radin/Shutterstock
"Legally Blonde" taught us many things, like the "bend and snap" and how to dress our dogs. Undoubtedly, it's one of the most popular films of its time, and it still very much resonates with viewers today. The movie came out in 2001 (yes, we're that old), and it cleaned up at the box office. The Numbers reports that the film grossed over $141 million at the box office, worldwide, and people love to stream it these days.
Reese Witherspoon has spoken about her fond memories of starring in the blockbuster hit plenty of times, and it's clear that the role of Elle Woods is near and dear to her heart. "Playing Elle Woods was the role of a life time, and I'm so honored to have been a part of sharing her story with you all," Witherspoon gushed on Instagram on July 13, 2021, to celebrate the film's 20th anniversary. "Every meme, graduation cap, musical number, halloween costume, and bend & snap has brought me so much JOY over these past two decades!" How sweet is that?
Aside from Witherspoon, plenty of other big names appeared in the film like Luke Wilson, Selma Blair, and Jennifer Coolidge — just to name a few. Hollywood icon Raquel Welch also appeared in the movie, playing the role of Mrs. Windham Vandermark, and she seemed to be made for the role. And who could forget her line, "Have you SEEN the cabana boy?" Now, Witherspoon is paying tribute to her beloved co-star.
Reese Witherspoon called Raquel Welch 'elegant' and 'professional'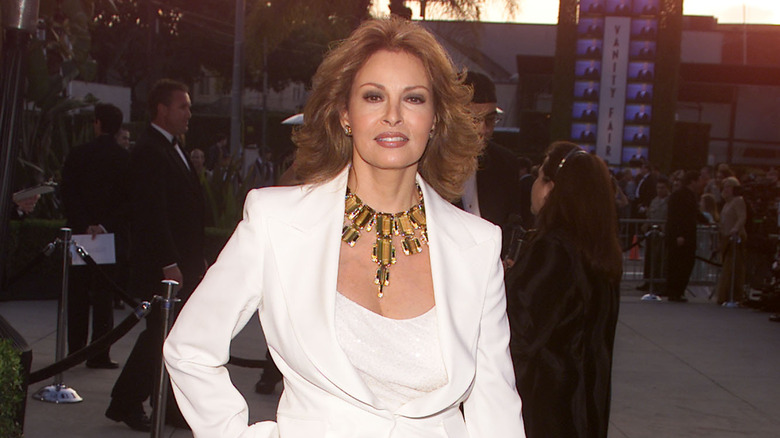 Evan Agostini/Getty Images
Reese Witherspoon is a big fan of Raquel Welch. Following the Hollywood icon's death, the "Morning Show" star took to her Twitter account to share some kind words about her late co-star. "So sad to hear about Raquel Welch's passing. I loved working with her on Legally Blonde," Witherspoon began the heartfelt tribute. "She was elegant, professional, and glamorous beyond belief. Simply stunning. May all her angels carry her home." To conclude the upload, Witherspoon sent love to Welch's family and fans.
The star's tweet also included a glamorous shot from "Legally Blonde," where Welch rocked a floppy black hat and oversized pearl earrings. Many of Witherspoon's followers commented on the Twitter post to send their love. "She was such a glamorous lady! God has one beautiful Angel," chef Art Smith commented on the upload. "I met her at a DC event. I was struck by not just her extreme beauty, but how she radiated that beauty and graciousness and a serene, uplifting kindness," another fondly recalled. "And her smile was infectious. Truly a goddess."
Welch was 82 years old when she died on February 15. In addition to "Legally Blonde," she had dozens of other credits to her name, like "The Three Musketeers," and "Hannie Caulder." Her manager, Steve Sauer, issued a statement, per KTLA5. "Raquel Welch, the legendary bombshell actress of film, television, and stage, passed away peacefully early this morning after a brief illness." RIP.