The Awkward Audition Video That Made Lukas Gage Go Viral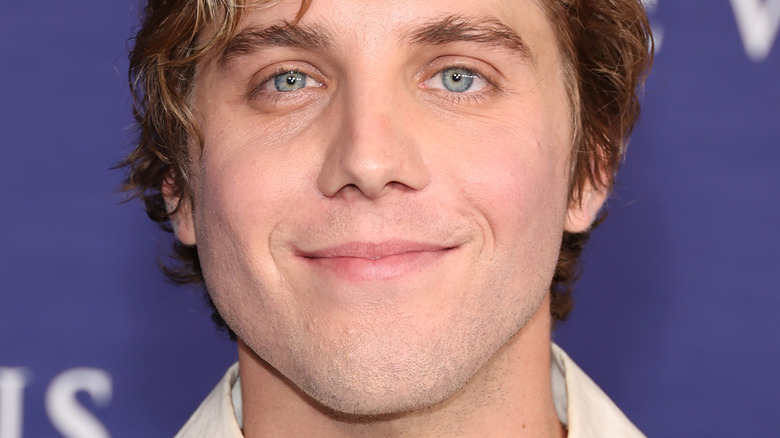 Amy Sussman/Getty Images
Acting auditions can be awkward in general, but one video call malfunction that actor Lukas Gage caught on video absolutely takes the cake for the most cringe-inducing audition.
The young actor's career has definitely exploded within the past few years. Gage first began pursuing the dramatic arts during his childhood. "As a kid, I really wanted to act," he explained in an interview with The Hollywood Reporter. "I sent out headshots and met with a bunch of agents behind my parents' back when I was 9 — I literally googled 'child agencies in L.A.' — but they all called my mom. They let me do commercials in San Diego until I was old enough to figure out if I really wanted to do it."
After years of working on commercials and smaller parts on TV, Gage got a huge break in 2019 when he appeared in HBO's "Euphoria" as Tyler, who gets ruthlessly beaten by co-star Jacob Elordi's character. He also went on to have a shocking sex scene in Season 1 of HBO's "The White Lotus" in 2021 that had people online talking. But many viewers actually don't realize that they may know Gage from a very viral video that he posted.
A director accidentally unmuted when bashing Lukas Gage's apartment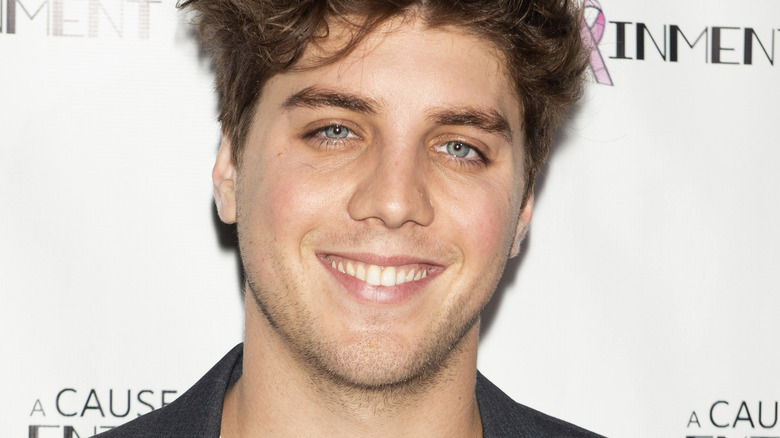 Michael Bezjian/Getty Images
Zoom auditions were the norm when film and television production was allowed to continue during the COVID-19 pandemic. Everyone has been on a Zoom call where someone didn't realize they left their microphone on, but that was taken to a whole new level in a Zoom audition that actor Lukas Gage posted to his Twitter in November 2020.
In the video, the director on the call left himself unmuted and began commenting on what he perceived to be Gage's less-than-ideal living conditions. "These poor people live in these tiny apartments," he regarded without realizing his microphone was on. "Like I'm looking at his background and he's got his TV and you know..." The actor's knowing grimace let the director know he had made a grave mistake. Quick as a whip, Gage responds, "I know it's a s****y apartment, that's why give me this job so I can get a better one." Nice save!
Although the actor didn't expose the director's name in the video, British director Tristram Shapeero unveiled himself to publically apologize for his "offensive words" and "unprofessional behavior." In an essay Shapeero wrote for Deadline, he directly apologized to the actor and promised to move forward as a "more empathetic man." "My words were being spoken from a genuine place of appreciation for what the actors were having to endure," he clarified. "Stuck in confined spaces, finding it within themselves to give a role-winning performance under these conditions."
Lukas Gage is no stranger to weird auditions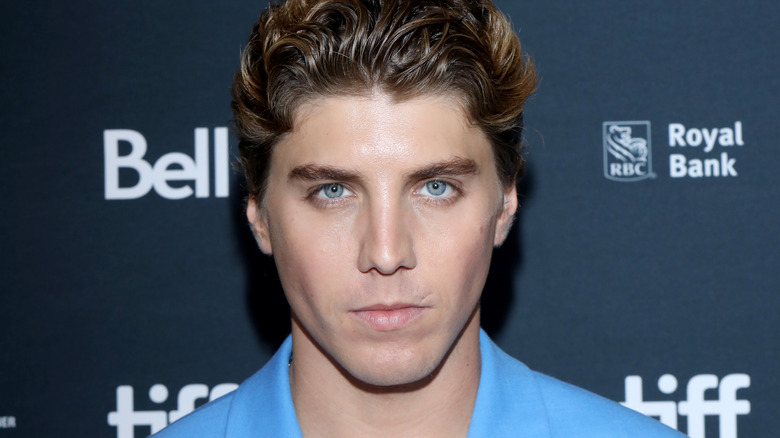 Jeremy Chan/Getty Images
As an up-and-coming actor in Hollywood, Lukas Gage has seen a lot when it comes to what auditioning has to offer. Of course, the viral video of the Zoom mishap is a prime example. In a 2021 interview with Andy Cohen on his Sirius XM radio show, the "Assassination Nation" actor told Cohen that he had not personally heard from that director since he posted their interaction.
While he has found wild success in many popular TV shows, Gage opened up during the Sirius XM interview about the types of people he has run into while auditioning. "Just like creepy, creepy creeps out there," he recalled. "I remember going to a commercial audition — this one sticks out to me — and them telling me I needed to get a nose job and lose 15 pounds when I was like 18."
Regardless of the Hollywood "creeps," Gage has certainly managed to persist through these challenges, getting roles on "Queer as Folk" and on Season 4 of "You." It just so happens that many of these roles require shockingly funny nude and/or sex scenes. "I'm not, like, asking my agents to send me only roles where I'm half naked," he divulged to The Hollywood Reporter. "I'm not begging to take my clothes off, but I'm comfortable with it ... Those scenes are so mechanical in their filming, anyways. There's nothing sexy about a director telling you you're thrusting weird."