Why Mischa Barton Wasn't Interested In Sleeping With Leonardo DiCaprio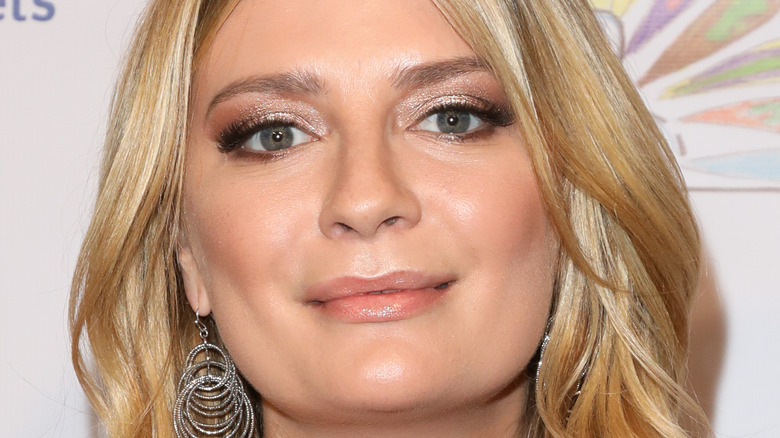 Paul Archuleta/Getty Images
Mischa Barton used to be one of the so-called It-Girls in Hollywood. She enjoyed fame early in her career when she was cast as one of the lead stars on the hit teen TV show "The OC," alongside Rachel Bilson, Adam Brody, and Ben McKenzie. She was only 16 years old at the time.
Barton's life seemingly changed overnight, but she didn't welcome her newfound popularity with open arms. "It was like this switch had been turned on," she said of her abrupt fame to People, explaining that it was like the media had tunnel vision on her. "It was like this fascination switch on all of us, aimed especially at me." She also said that "everybody was depending on me" at the time, so she had no choice but to accept projects left and right. "I asked to get out of jobs all the time, and the response was, 'No, you have to,'" she added. "There's an attitude that you can't say no."
What's worse, even those around the actor felt like they had a say in her personal life. At one point in her career, she was told to sleep with Leonardo DiCaprio, but 19-year-old Barton was sensible enough to dismiss the suggestion.
Mischa Barton thought Leonardo DiCaprio was too old for her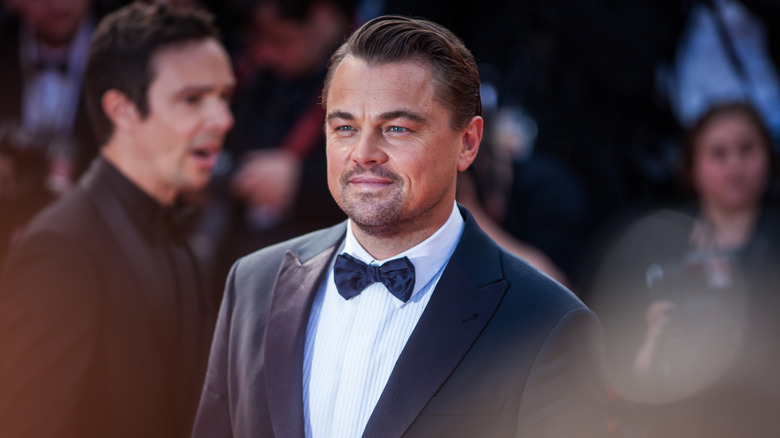 taniavolobueva/Shutterstock
It's no secret that actor Leonardo DiCaprio has a long history of dating women much younger than him. There's a running gag that the actor refuses to date women over the age of 25, and judging by his past girlfriends, it's not outside the realm of possibility. According to a source, it's because DiCaprio isn't looking to settle down — at least not anytime soon. "By the time girls reach 25, they're looking for more... That is not what Leo wants," they told New York Post. "He does not want a family and does not want to be around women who may press him for that."
Apparently, Mischa Barton was almost part of DiCaprio's long list of ex-lovers but refused the opportunity to get involved with the actor. Speaking with Harper's Bazaar, which was still called Harpers & Queen at the time, the actor revealed that her then-publicist encouraged her to sleep with the "Titanic" star when they saw him at a photo shoot in Malibu "for the sake of her career." It was the same year that DiCaprio had broken up with Gisele Bundchen, whom he had dated for six years. But not one to date older men, Barton reportedly responded, "Isn't Leo, like 30 or something?"
Interestingly, Barton was dating musician Cisco Adler then, who was eight years her senior. They dated for two years and split in 2007 because Barton was "moving east soon and they both have very demanding schedules."
What is Mischa Barton doing now?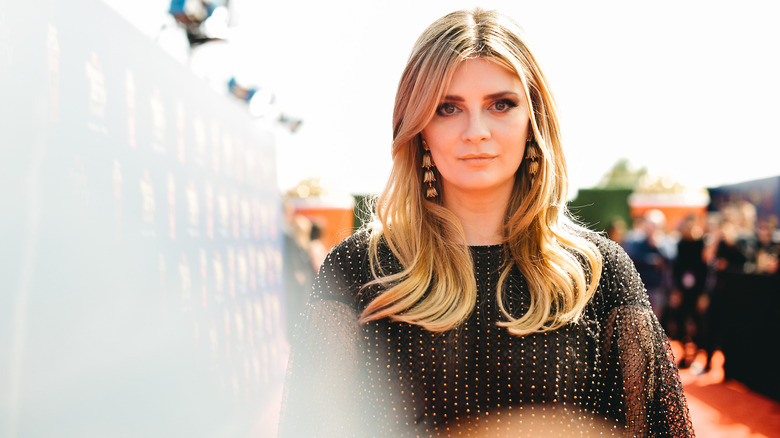 Matt Winkelmeyer/Getty Images
Around the height of her fame, Mischa Barton voluntarily removed herself from the spotlight. Despite being the most popular character on "The OC," she decided to leave the show for a sanity break. "I think I just got to the point where I was like, 'I'm not sure I'm enjoying this anymore.' I just felt like I was in a machine, and I couldn't really get off," she told ABC News. "So it was time to step back. So I went back to England, and it was just a year of real self-exploration."
She also revealed to E! News that she was on the receiving end of bullying during her tenure on the show. "There were people on that set that were very mean to me," she explained. "It wasn't, like, the most ideal environment for a young, sensitive girl who's also been thrust into stardom to have to put up with."
While she has dabbled in projects here and there, none of them was as impactful as her "The OC" gig. But per Barton, it's because she's skeptical of committing to a big project, considering her history. "Obviously, I'm a working actor, so I do take jobs in general," she told The New York Times. "But when it comes to things I know are going to be big endeavors, it's always kind of a process with me." Moving forward, she hopes to play characters with a bit more substance. "I do like comedies and can play the snooty whatever. But I quite enjoy things that are a bit more real."