The Serious Medical Condition Colin Farrell's Son Lives With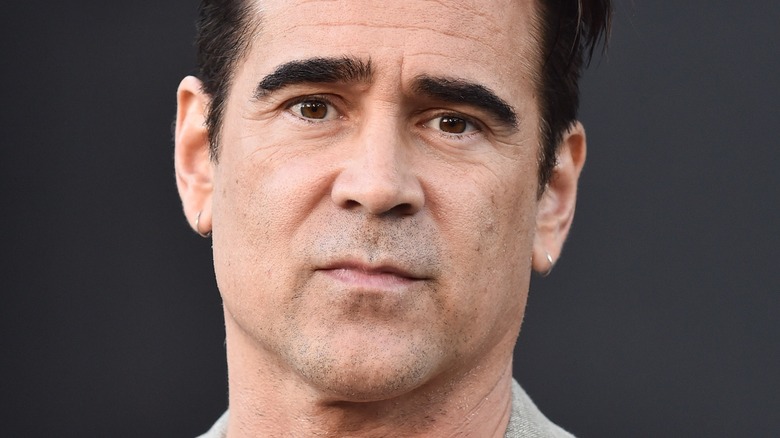 DFree/Shutterstock
The following article mentions drug and alcohol abuse.
Colin Farrell has played numerous roles throughout his career. It's true that most of us just think of him as being a bonafide A-lister but believe it or not, some people in this world just refer to Farrell as "Dad." The Irish actor has two children — James Padraig Farrell, whom he shares with his ex, Kim Bordenave, and Henry Tadeusz Farrell, whom he shares with Alicja Bachleda-Curús. Farrell has not been shy about speaking about how fatherhood has changed him, and in an interview with Yahoo! Entertainment, he spoke about how he struggled with drug and alcohol abuse before becoming a father. However, having kids led him to get sober and head to rehab. Still, fatherhood is far from a cakewalk. "Not knowing what the f*** I'm doing as a dad is huge," he told the outlet at the time. "I don't know what I'm doing, and that's a very liberating thing." He also said that being a parent is just about "being present" for his kids, no matter how hard the situation is.
It's safe to say that the role of dad is one of the most important in Farrell's life. One of his children suffers from a medical condition, which makes things a little bit more of a challenge. 
If you or anyone you know is struggling with addiction issues, help is available. Visit the Substance Abuse and Mental Health Services Administration website or contact SAMHSA's National Helpline at 1-800-662-HELP (4357).
Colin Farrell's son James has Angelman syndrome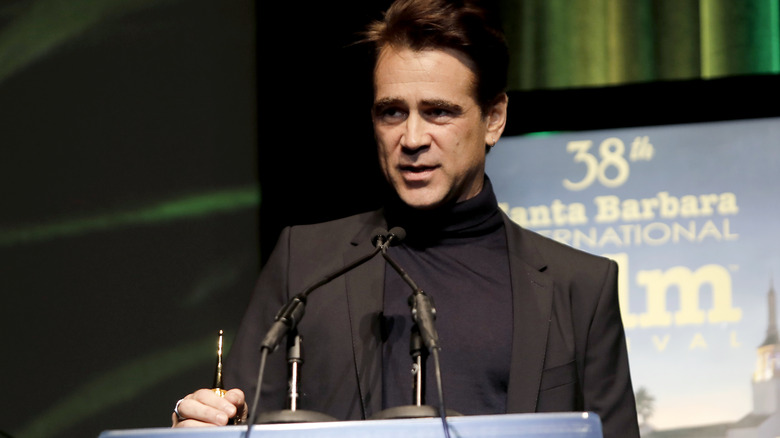 Tibrina Hobson/Getty Images
Being a celebrity doesn't mean you don't face struggles and Colin Farrell knows that all too well. The actor's son, James Farrell, lives with a serious medical condition called Angelman syndrome. Farrell's ex-wife, Kim Bordenave, and the actor filed papers to set up a conservatorship for James when he turned 18, according to Page Six. Documents reveal that James is "nonverbal, has issues with his fine motor skills and cannot provide for his own health and well-being." In the conservatorship, Bordenave and Colin are seeking the right to make medical decisions for James since he "lacks the capacity to express his preference over who he would want to serve as his conservator(s)."
According to the Mayo Clinic, Angelman Syndrome is a genetic disorder that affects several aspects of one's life, including "delayed development, problems with speech and balance, intellectual disability, and, sometimes, seizures." Usually, people who inherit the condition begin showing signs in their first year of life. People with this condition are known to have "excitable personalities" and an overall happy mindset. It can also lead to other conditions including scoliosis, obesity, and hyperactivity. 
Health reports that this condition is relatively rare, affecting 1 in every 12,000 to 20,000 people. At this time, there is unfortunately no cure for Angelman syndrome but it's nice to see that Colin has been using his platform to talk about the condition and raise awareness. 
Colin Farrell spoke about his son's condition and fatherhood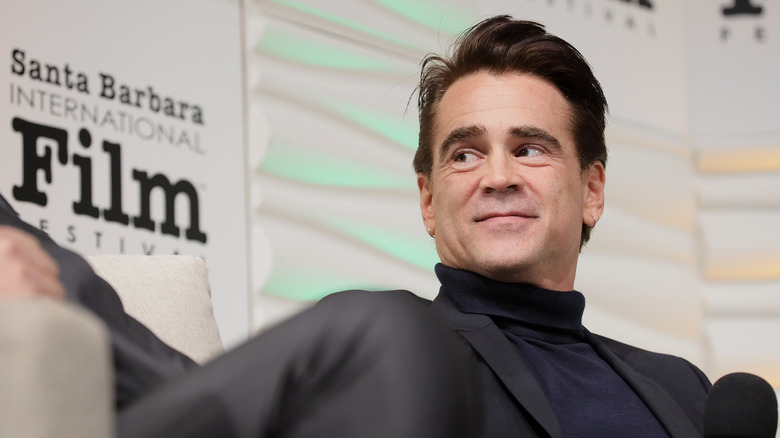 Rebecca Sapp/Getty Images
Colin Farrell has spoken about his son, James Farrell, and his medical condition on a few occasions, including in a speech at the annual summit and gala for Angelman Syndrome, per Shared.com. "The struggles of a child with special needs can be so brutal that they can tear at the very fabric of your heart, but the love shared and the pure strength and heroism observed is the needle and thread that mends all tears," he told the audience.
In an interview with People, Farrell raved about James, referring to him as an "absolute stud" and an "amazing boy." He added, "Everything he's achieved in his life has come through the presence and the kind of will that is hard work. He's a lot to be inspired by." In addition, Colin shared some struggles James faces. "Things like walking and talking and eating and feeding himself, all those things that so many of us naturally take for granted because they come so easily, to James, they come somewhat harder," he said, adding that James used to struggle to sit through an entire movie but has also overcome that.
In an interview with Vanity Fair, Farrell called his sons his legacy rather than his film career. "My legacy is quite clearly the two sons that I've been raising, one for 19 years and another for 13 years, and the gift that they are in my life. Truly. Excuse the quaintness of that."