Riley Keough Channels Grandfather Elvis Presley In Daisy Jones & The Six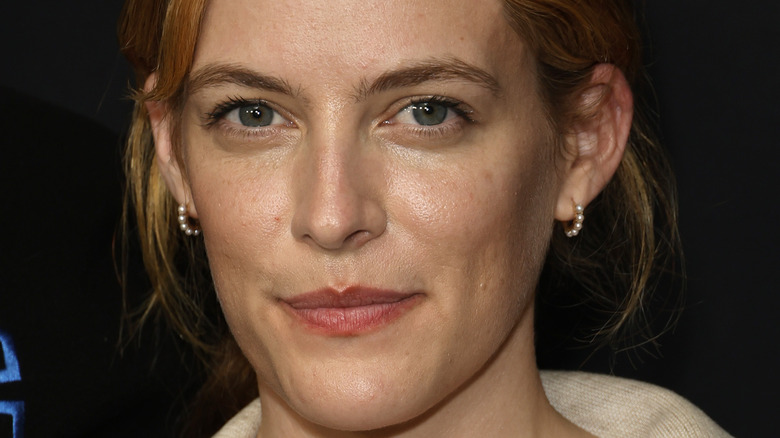 Frazer Harrison/Getty Images
Elvis Presley's granddaughter Riley Keough is set to star in a new television show,  "Daisy Jones & The Six," based on a book written by Taylor Jenkins Reid. The limited series premieres on March 3 on Amazon Prime Video, with new episodes released weekly through March 24. The story depicts the rise of a fictional rock band that was super popular in the late '70s. "Fronted by two charismatic lead singers — Daisy Jones and Billy Dunne — the band had risen from obscurity to fame. And then, after a sold-out show at Chicago's Soldier Field, they called it quits. Now, decades later, the band members finally agree to reveal the truth," reads the official plot synopsis from Amazon Studios. "This is the story of how an iconic band imploded at the height of its powers." 
Although Keough has appeared in dozens of shows since kicking off her acting career, her role in "Daisy Jones & The Six" will be the first where she shows off her singing chops. "My voice isn't like Elvis," she previously told Variety. "But I'll tell you what, I just realized recently that I do have kind of a country voice. I realized the other day in the studio — we've recorded a bunch of songs — I think I have a country voice," she added. And while music has a special place within the Presley family, it's not the only way Keough is going to be channeling her famous grandfather in the highly anticipated series.
Riley Keough's 'Daisy Jones' wardrobe will have a nod to Elvis Presley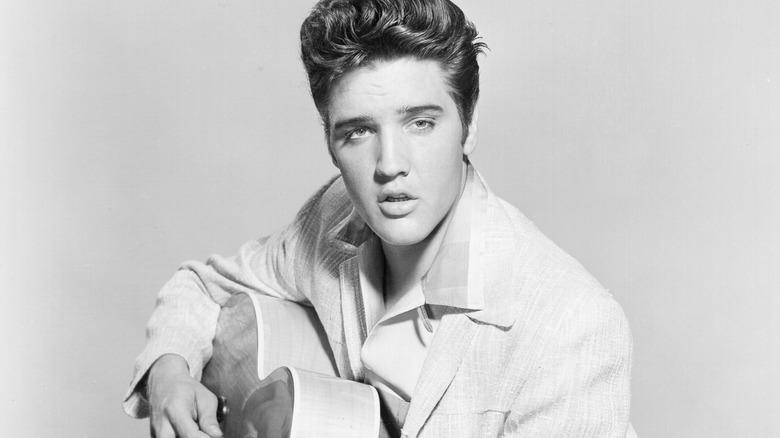 Michael Ochs Archives/Getty Images
Acting in a series that takes place in 1977 — the same year Elvis Presley died — opened up a window for Riley Keough to pay tribute to her grandfather in a subtle way. Ahead of the series premiere, costume designer Denise Wingate told People that she wanted to include some of Keough's family history in the series without prying into the actor's personal life. "I was very respectful of her private life," Wingate told the outlet. She went on to explain that she reached out to a woman named Love Melody who once made clothing for Presley himself when designing Keough's wardrobe. "I had her make two beautiful, long coats for the show. One is a denim leather patchwork long coat and the other a beautiful rust leather ... I thought it was nice to bring that back in the fold and have a little bit of that history," Wingate said.
Interestingly, Keough didn't listen to her grandfather's music in preparation for her role in "Daisy Jones & The Six." In the 33-year-old's interview with Variety, she explained that she doesn't put on Presley's music often. "There's definitely emotion around it. There was definitely a lot of grief around it growing up, especially seeing my mom and my grandmother," she explained, adding that many of the crooner's songs evoke feelings of sadness for her.
Riley Keough worked with a voice coach
Fans were finally able to listen to Riley Keough's singing voice in the trailer for "Daisy Jones & The Six" when it was released in February. And while Keough may sound like she's been singing her whole life (she got it from her grandpa after all, right?), she admitted that her vocals needed some work. This was mainly due to the fact that she wasn't used to belting out songs. "I didn't even know how one gets to be able to sing loud," Keough told Vanity Fair. "I went to a vocal coach and I was like, 'They need me to belt.' I sounded so bad that I started crying. I was like, 'I have to do it.' I'm gonna go to this vocal coach, and he's gonna teach me how to f****** belt." The determined granddaughter of Elvis Presley added that she was willing to do "whatever I need to do to get this. It really became about pushing myself to do things I've never done before."
As Keough prepares for the release of "Daisy Jones & The Six," she's been focused on her family more than ever. Her mother, Lisa Marie Presley, died suddenly on January 12 after suffering cardiac arrest.