Gayle King Is 'Sick' To Her Stomach Over New Charlie Rose Allegations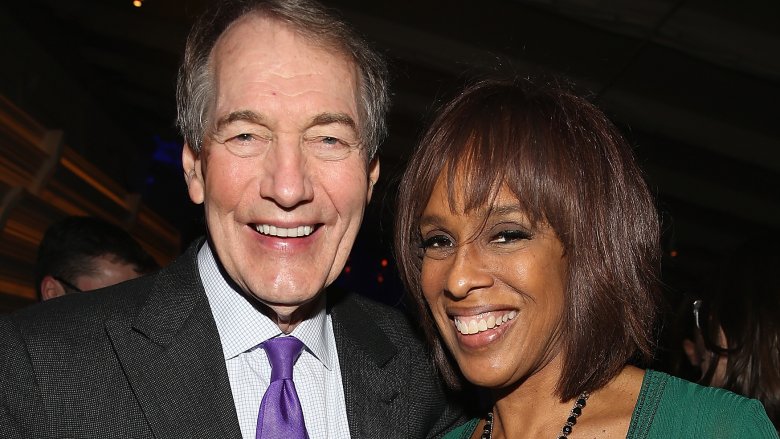 Getty Images
Gayle King is speaking out.
On Thursday, May 3, 2018, the CBS This Morning co-host addressed the new allegations of sexual misconduct made against her former colleague Charlie Rose while live on air.
"I have a very bad case of deja vu, I have to say," King, who previously responded to Rose's first round of allegations on the show back in November 2017, began. "I feel sick to my stomach. I don't know what to say about this."
She continued, "When the first story broke, I said, Charlie was my friend. I still consider him a friend. I know that's not the politically correct thing to say at this moment, but I don't believe in abandoning friends when they're down. That said, this is very troubling, this is disturbing, and you can't discount what these women are saying."
"I don't know what more we can do to Charlie Rose except a public flogging," King went on. "He's gone, he's not coming back to CBS News ... but you see these allegations, you hear these stories and it just makes you sick all over again."
Explaining that she "just wants us to move forward," the morning talk show host added, "That being said, you can't ignore what these women are saying. That's also part of my anguish here, to know that women were hurt and saying the things they're saying, and I think it's good we're having this conversation."
"I have a very bad case of deja vu, I have to say. I feel sick to my stomach. I don't know what to say about this." –
@GayleKing pic.twitter.com/8lTeE7v0bE

— CBS This Morning (@CBSThisMorning) May 3, 2018
As Nicki Swift previously reported, The Washington Post published an exposé on Thursday morning, in which an additional 27 women came forward with sexual harassment allegations against Rose. The new claims span over 40 years, dating back to 1976 and as recently as April 2017. The newspaper also alleged that three managers at CBS News had been warned of Rose's widespread sexual misconduct over the years.
In response, the disgraced TV journalist wrote in an email to the publication, "Your story is unfair and inaccurate." Meanwhile, CBS has claimed that it never received any HR complaints about him, stating, "Since we terminated Charlie Rose, we've worked to strengthen existing systems to ensure a safe environment where everyone can do their best work."
Rose was first accused of sexual misconduct by eight women in late November 2017, who alleged that he had touched them inappropriately, exposed himself, and engaged in lewd phone conversation. The 76-year-old later apologized in a statement via Twitter, and he was fired by CBS the following day.