Why Katy Perry Traded Hollywood For Kentucky (But Only Temporarily)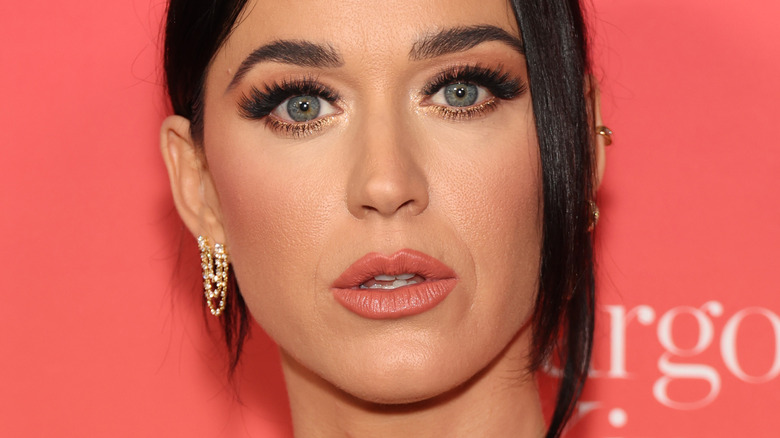 Monica Schipper/Getty Images
"California Gurls" singer Katy Perry traded her "daisy dukes" for bedazzled cowboy hats when she spent a great amount of time living in the state of Kentucky.
California has been the pop star's home since the beginning. Perry originally grew up in Santa Barbara, California with two Pentecostal pastors as parents in their religious household, singing gospel music. Pursuing music from a young age, Perry moved to Los Angeles at 17 years old to chase her dreams and was there signed by a record label. She solidified herself in California pop culture when she released the hit 2010 song "California Gurls," which she sang was "unforgettable" and "undeniable." Plus, her gig as a judge on "American Idol" since 2018 requires her to be where the show has its most iconic competition weeks; in Hollywood, CA!
That's all to say that the "Teenage Dream" singer is basically synonymous with the West Coast at this point. But things majorly shifted in Perry's life when she and her boyfriend, "Pirates of the Caribbean" actor Orlando Bloom, welcomed their daughter Daisy Dove Bloom in 2020. So when the known Californian was spending a lot of time in Kentucky, some were confused. But Perry ensured she was there for good reason and that she's really learned from the culture change.
Katy Perry relocated for boyfriend Orlando Bloom's acting job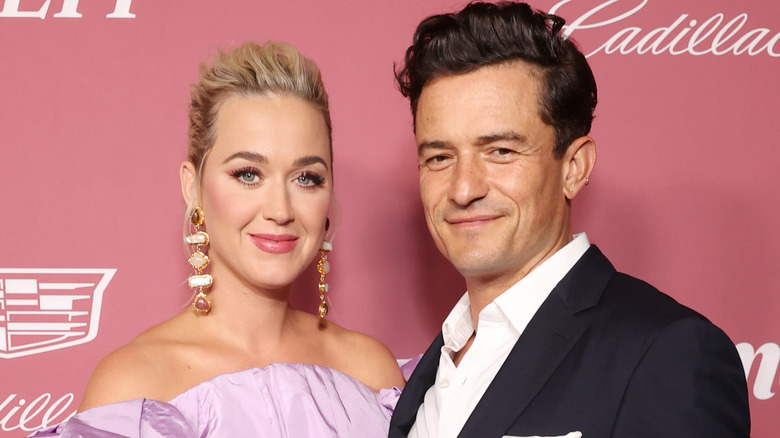 Emma McIntyre/Getty Images
The Bluegrass State was once home for Katy Perry, her boyfriend Orlando Bloom, and their daughter, Daisy Dove Bloom. During an interview with Extra from May 2022, the singer answered a question about whether the rumors she had moved to Kentucky were true, but Perry set the record straight. She revealed that the family in fact relocated because Orlando was filming the movie "Red Right Hand" on location in Kentucky.
"You can't believe everything you hear or read. You've got to hear it from the source, and the source is telling you no," she responded. "I was there for a month and change and I loved it. It was so beautiful to see the heart of America," she explained. "Also just to be 'Mom' every day, all day — I love that." Life in Kentucky seemed to be blissful, as the star posted an Instagram carousel in July 2022 geotagged in Louisville that showed her candle-making, ziplining, painting, and picking strawberries.
But Perry clarified to Extra that she isn't completely opposed to moving eastward, pointing out her connection to Tennessee, the state just below Kentucky. "I might get back a little bit more to my roots with that singer-songwriter side," she reminisced to the publication. "I spent so much time in Nashville just laying my musical foundation, so I'd love to continue on that path."
Add Las Vegas to the list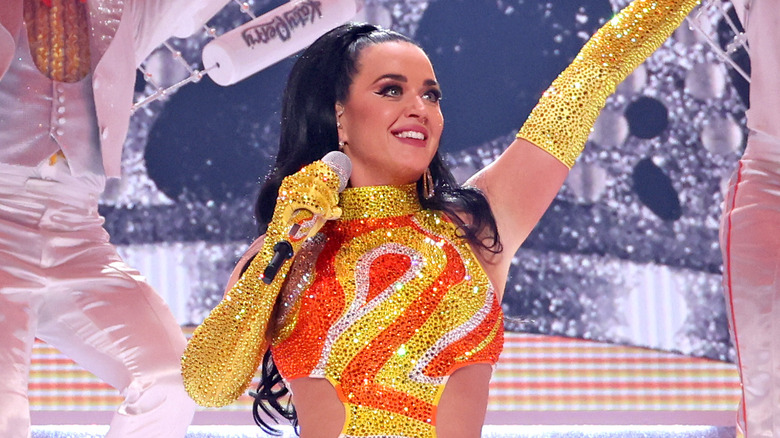 John Shearer/Getty Images
You know what they say: "What happens at the Katy Perry residency in Las Vegas, stays at the Katy Kerry residency in Las Vegas." The "Part of Me" singer opened her residency, "Play," a technicolor celebration of her career's chart-topping hits, at Resorts World in December 2021. As wild as a permanent stay in Sin City may sound, Perry shared in a January 2022 interview with People that she spends most of her time with her daughter, Daisy Dove Bloom.
"Daisy's with me all the time and she loves seeing mama get ready and turn into the character," she says. "And I get to give bath time between 6:00 and 7:00. It's a great routine. I thrive on routine."
During the ceremony where she received her traditional "Key to the Strip" for opening her residency (via Las Vegas Weekly), the pop star actually revealed that she has many connections to the city of Las Vegas from long before her new show. She recounted how several of her family members have lived and worked in the town, plus her parents met and tied the knot there. "I think there is a through-thread in my whole career of just being a little OTT [over the top]," she explained during her speech. "And that's exactly what Las Vegas is, so it's a perfect match." As of this writing, "Play" has dates set at Resorts World until August 2023. Between Hollywood, Louisville, and Las Vegas, Perry sure is racking up those frequent flyer miles.