What Stephanie Hollman Has Been Up To Since Real Housewives Of Dallas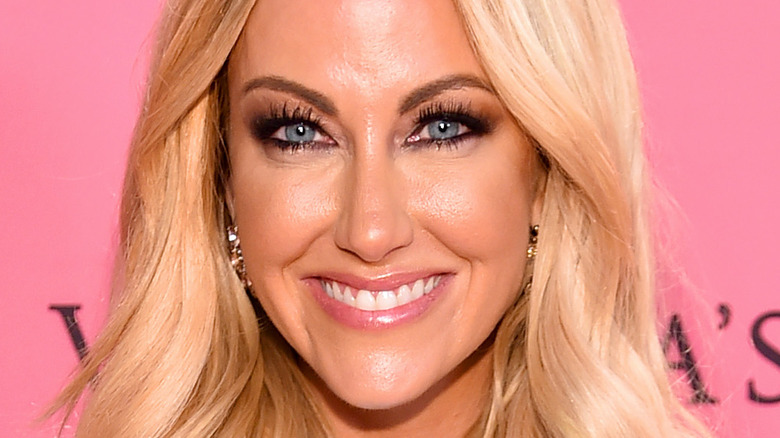 Theo Wargo/Getty Images
Stephanie Hollman, a former cast member of "The Real Housewives of Dallas," became a fan favorite for her cheerful and bubbly personality since the show first aired in 2016. At the time, she was a stay-at-home mom raising her two sons, Chance and Cruz, in a mansion on a golf course. Her husband, Travis Hollman, ran a company called Hollman Inc. that manufactured lockers for schools and other businesses.
Despite living a lavish lifestyle, Stephanie was one of the most down-to-earth housewives, hailing from humble beginnings in Oklahoma. She studied psychology at Oklahoma State University before becoming a social worker that worked with children and homeless women. Stephanie left her career after marrying Travis but never lost her willingness to help those in need. While appearing on "RHOD," Stephanie helped her husband provide Beecher High School in Flint, Michigan, with brand-new lockers.
Eventually, "RHOD" was canceled after Season 5 over the controversy surrounding Kameron Westcott and Brandi Redmond's racially insensitive comments. But, Stephanie expressed relief at the show's ending and told fans in an Instagram Story, "It's emotionally tough to be in the franchise, and I felt like I was dying inside toward the end of the 5th year." Although Stephanie is no longer a "Real Housewife," she keeps busy and can now add "boss lady" to her resumé.
Stephanie Hollman focuses on philanthropic work while co-hosting a podcast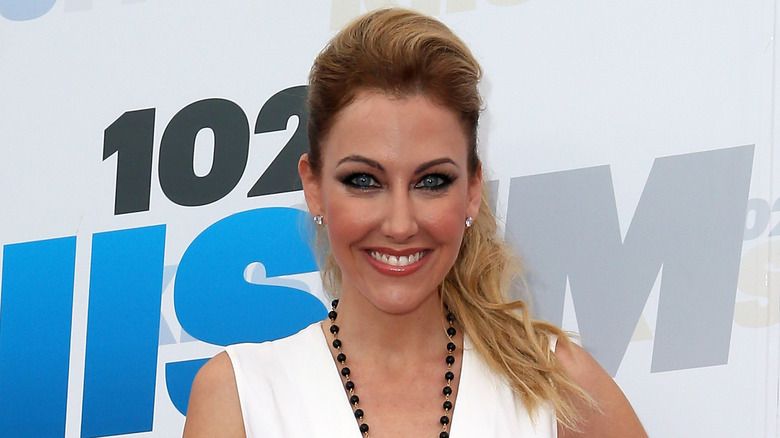 David Livingston/Getty Images
Stephanie Hollman's charitable work extends beyond her stint on "The Real Housewives of Dallas." In 2020, she assumed the role of Chief Giving Officer at her husband Travis Hollman's company and established The Hollman Family Foundation. Her efforts have helped many schools renovate their locker rooms and helped provide shelter for women in need. In January, Stephanie posted a before and after look at a high school that greatly needed new lockers. "Check out our latest project by The Hollman Family Foundation! Located in Riverside, California, Norte Vista High School was our 2022 locker renovation recipient," she shared on Instagram.
When she's not helping those in need, Stephanie keeps her fans laughing through her podcast with Brandi Redmond, "Weekly Dose of B.S." The two BFFs started their side hustle in 2019 and continue to talk about everything from parenting to their time on "The Real Housewives of Dallas." Despite their temporary rift during Season 2, Stephanie and Redmond remain tight and continue to celebrate many moments together. On December 30, the pair shared drinks on a trip to Tennessee. "Ringing in the new year in Nashville with @brandiredmond," Stephanie posted. While the former reality star enjoys a girls' trip every now and then, she is still happiest when she's at home with her family.
Stephanie Hollman's family is her number one priority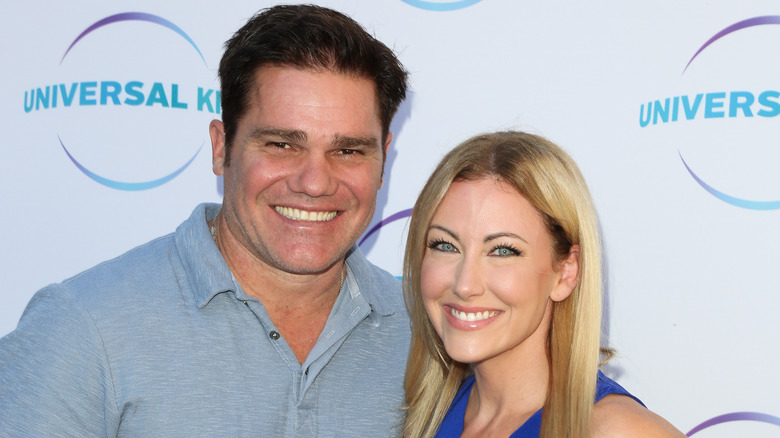 Paul Archuleta/Getty Images
During her time on Bravo's "The Real Housewives of Dallas," Stephanie Hollman expressed frustration at Travis Hollman's neverending chore lists and his lack of support for her career aspirations. However, being on television helped Travis reflect on his behavior and ultimately strengthened their relationship. Stephanie and Travis are still going strong, and the reality star regularly shares pics of the two on social media. On February 14, she shared a carousel of images to her Instagram, including one of her and Travis on their wedding night. "Happy Valentine's Day @travishollman. I love doing life with you," she wrote.
Stephanie is also a devoted mother to her two sons, Chance and Cruz, and makes time to show up for them. "First school basketball game ever for Chance tonight. This kid spent every day this past year practicing in our front yard (even in the rain) and his hard work def paid off. Super proud of you Chance," she captioned a family photo.
Her younger son, Cruz, also has a special relationship with Brandi Redmond's daughter, Brooklyn Redmond. "These 2 have been friends their whole lives and their schools played against each other last week. Love that they found each other after the game and that I was able to capture it on camera," Stephanie shared. As one of the most loved housewives on "RHOD," fans are still asking when the franchise will return, and one can only hope that Stephanie will be on board when it does.