RHOD: Who Is Stephanie Hollman's Husband?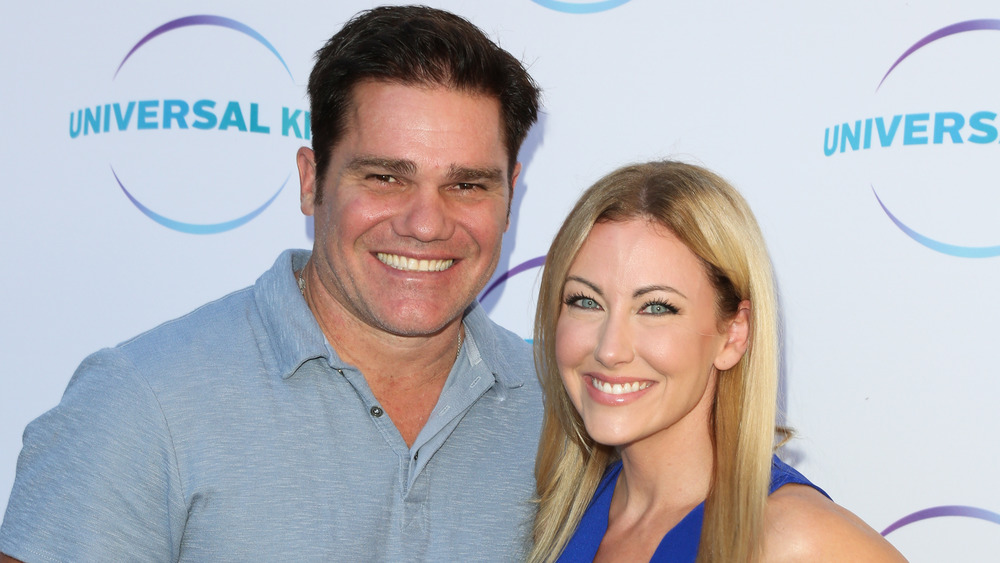 Paul Archuleta/Getty Images
This is one big, happy Texan family! Real Housewives of Dallas star Stephanie Hollman has always been open about her marriage and children, so what better excuse to find out more about her husband, Travis Hollman? 
Stephanie stresses on-camera that, while she may have married into money, her true wealth comes from her family. Her husband Travis is the president of Hollman Inc., which specializes in locker designs. Travis took over leading the family-run company after his father, founder Joe Hollman, stepped down in February 2015, per the company website. Hollman Inc. manufacturers lockers for gym chains like Equinox, and pro-sports teams ranging from the NFL and NBA to the NHL and MLB. 
Even Stephanie boasts on her website that fans have "probably stuffed your gym bag into one of Hollman's lockers." It is no surprise then that the Hollmans are estimated to be the wealthiest family on RHOD, according to Slice. So what else does Stephanie have to say about being married to a multi-millionaire? Keep scrolling to find out more about Travis Hollman!
Travis Hollman prefers to keep his personal life private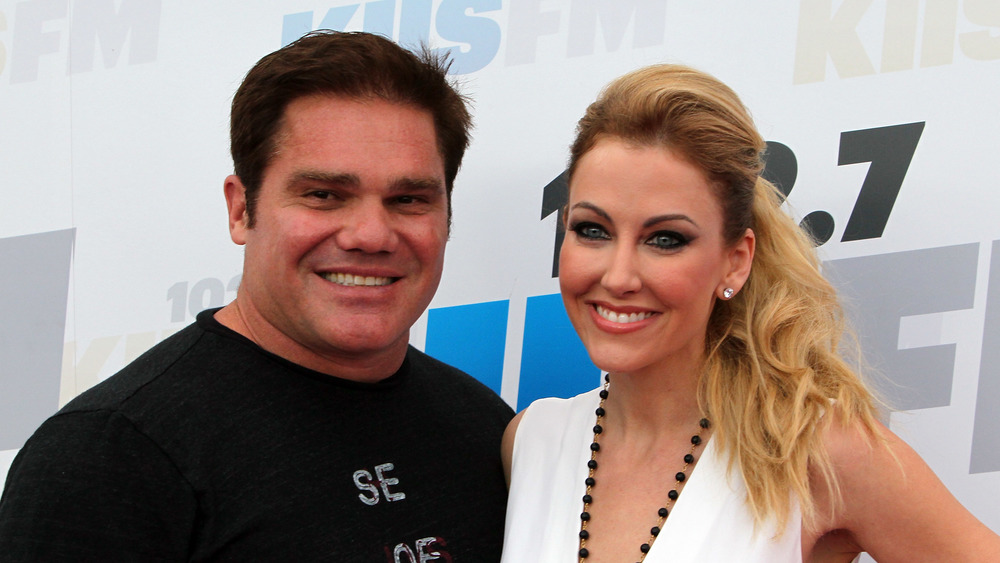 David Livingston/Getty Images
Travis Hollman has always had wife Stephanie Hollman's back. In 2019, Stephanie admitted to Life & Style that being part of the reality TV franchise was putting a strain on their marriage, but that Travis immediately was open to seeking help. "I didn't want to lose sight of what was important and I didn't want him to resent me or me to resent him, so it's kind of a way to check in with each other and you have somebody there that keeps you in line," Hollman opened up about couples therapy, off-camera. "I've always been nervous about filming something that [personal] because I just feel like some things like marriage and relationships, I don't know if I'm ready to have a whole group of people judge my marriage." 
Travis also accompanied Stephanie to Watch What Happens Live!, which Stephanie called a "bonding" experience that turned into a date night. The couple have been married for more than a decade, and even renewed their vows during Season 3. Plus, Travis was even friends with Stephanie's Real Housewives of Dallas co-star and BFF Brandi Redmond prior to their marriage! When fans speculated Travis and Brandi previously dated, both denied the rumors and even acknowledged that Brandi helped pick out Stephanie's engagement ring, per The Daily Dish. Brandi also has been happily married to her high school sweetheart, Bryan Redmond, for years. 
Here's to the Hollman's love story!