Below Deck's Captain Sandy Yawn Admits She Nearly Fired Fraser Olender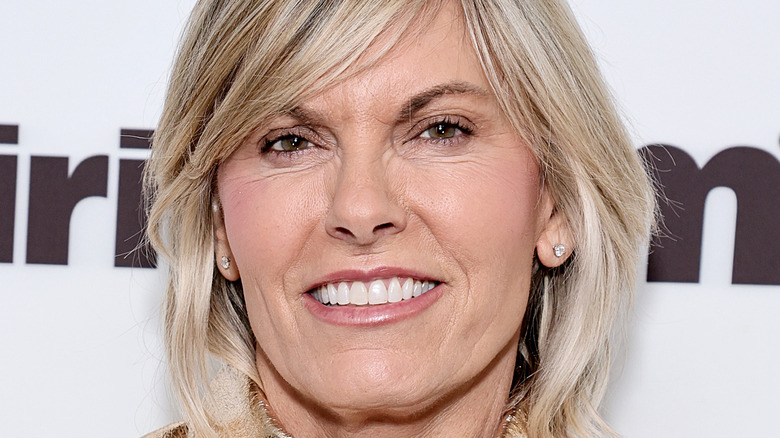 Jamie Mccarthy/Getty Images
As a captain, "Below Deck's" Captain Sandy Yawn is no stranger to firing her staff. However, she recently revealed that she almost went on a firing rampage and dismissed all her stews — including Fraser Olender.
When Captain Lee Rosbach left "Below Deck" to focus on his health, Yawn took charge and made it clear that she meant business. The first thing on her to-do list was to immediately improve the work ethic of her crew, which meant firing yachtie Camille Lamb. "I've probably had ten conversations with her, and she blew it," Yawn said on the show. Weeks later, she fired stew Alissa Humber, who showed blatant disrespect to her. "Yesterday was the last straw for me. Your insubordination and lack of respect is insurmountable," Yawn told Humber point-blank. "Alissa, when you said, 'Yes Sandy. I mean Captain Sandy.' That was a f**k you to my face. No matter what job you work in, respect for hierarchy is a must. I am letting you go."
While firing incompetent staff is part of the job, fans were surprised to hear that Yawn nearly fired chief stew Olender.
Captain Sandy Yawn has some regrets about how she treated Fraser Olender
Captain Sandy Yawn spoke candidly about her experience on "Below Deck" after stepping in for Captain Lee Rosbach. During a brief chat with Us Weekly, she reflected on the moment she seriously considered firing chief stew Fraser Olender.
"There was a moment, absolutely. Listen, the walls are thin. It's like, don't jump on their bandwagon. Change that narrative. That's your role. You're a superior here," she explained. And while the thought of letting Fraser go didn't appeal to her entirely, she said it was a must because their clients' satisfaction was on the line. "If you need help, ask me, but until then, I stay out of it. I will only help if I see the client is suffering in service.. or there's disharmony on board," she shared. "That's when I step in." Additionally, Yawn lamented calling Fraser "the cancer of the boat" during her short tenure on board. "I will say this. Yes, I should have chosen different words. I've been a captain for many years. ... so evolving, I probably would have said, 'You're bringing the boat down,'" Yawn explained. "Yes, I would change my terminology. For sure."
Now that Captain Lee has confirmed his "Below Deck" return, Yawn's time on St. David is over. However, she told Vulture that fans have yet to see the last of her. "I will never retire," she mused. "I got many years in front of me. Even if I won the lottery, I would still run a boat."