Chris Pine Clears Up Harry Styles Spitgate Once And For All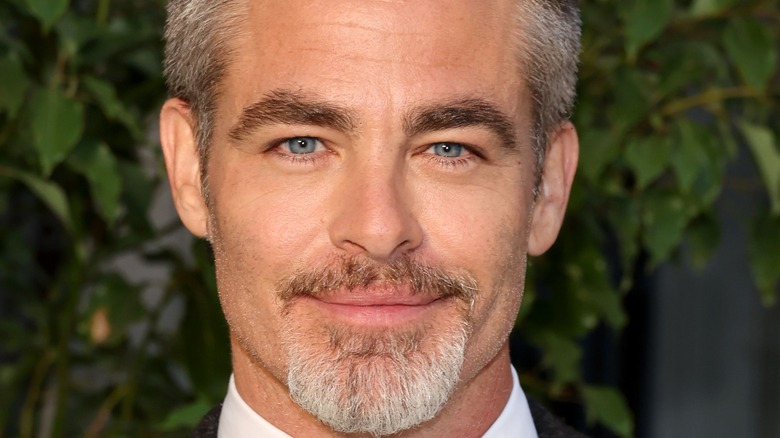 Amy Sussman/Getty Images
Did he or didn't he? In case you missed it, back in September 2022, eagle-eyed fans were left rubbing their eyes and repeatedly hitting the rewind button after a suspicious encounter between "Don't Worry Darling" cast mates Harry Styles and Chris Pine. The incident took place at the film's world premiere at the 2022 Venice Film Festival. Some viewers argued that a curious clip showed Styles spitting straight into Pine's lap. However, the "Star Trek" star's rep was adamant no such thing had happened. "This is a ridiculous story — a complete fabrication and the result of an odd online illusion that is clearly deceiving and allows for foolish speculation," Pine's rep told Variety. 
They added, "Just to be clear, Harry Styles did not spit on Chris Pine. There is nothing but respect between these two men and any suggestion otherwise is a blatant attempt to create drama that simply does not exist." Meanwhile, Styles also poked fun at the ridiculous claims surrounding spitgate. "This is our tenth show at Madison Square Garden. It's wonderful, wonderful, wonderful to be back in New York. I just popped very quickly to Venice to spit on Chris Pine. But fret not, we're back," he quipped during a show at the famous New York venue.
Now, Pine himself is finally setting the record straight about spitgate, once and for all.
Chris Pine denies that Harry Styles spit on him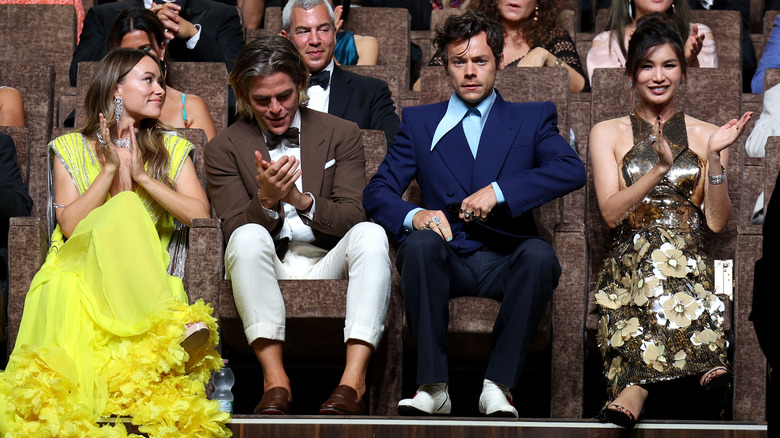 Vittorio Zunino Celotto/Getty Images
Actor Chris Pine is finally forcing the spitgate conspiracy theorists to swallow their words. "Harry did not spit on me," Pine declared emphatically during a candid video interview with Esquire. "Harry is a very kind guy," the 42-year-old elaborated. "I was on the plane and we're flying back from Venice having a great time on the plane and my publicist wakes me up and says, 'We have to craft a statement on what happened in Venice.'" He added, "She showed me the thing and it did look, indeed, like Harry spit on me." Though Pine emphasized again, for good measure, "He didn't spit on me." 
So, what did happen during that curious encounter? The "Wonder Woman" star believes it was actually the product of an inside joke the acting pals shared. "I think what he said is, he leaned down and I think he said, 'It's just words, isn't it?' Because we had this little joke." Pine further explained, "because we're all jet lagged, we're all trying to answer these questions and sometimes when you're doing these press things your brain goes befuddled and you start speaking gibberish and we had a joke, 'It's just words.'" And there ya have it, folks!