Elizabeth Holmes Welcomes Baby No. 2 As She Moves To Stay Out Of Prison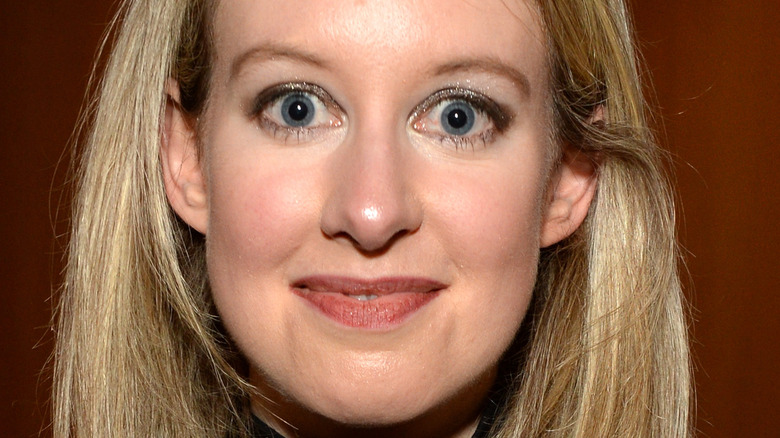 Michael Kovac/Getty Images
Elizabeth Holmes is the Stanford University dropout who founded Theranos, a supposedly revolutionary blood-testing company. Holmes claimed Theranos had developed technology that would allow doctors to use only one drop of blood to diagnose serious medical conditions. Standard medical practices require at least one vial of blood for various tests, so Holmes' claims bolstered interest from a wide range of heavy hitters, who invested $700 million into the company.
The enthusiastic response from investors helped Holmes to accrue a billion-dollar net worth at 30 years old, making her the youngest female billionaire in the world. Unfortunately, Theranos wasn't actually capable of what Holmes claimed. In 2015, the Wall Street Journal kicked off a long list of investigations into the company, which uncovered that Holmes had willingly lied about the company's capabilities. Then came the legal battle. In 2018, the SEC charged Holmes and her business partner, Ramesh Balwani, with multiple counts of fraud. Initially, Holmes' criminal trial was set to start in 2021, but was pushed back after Holmes revealed that she was pregnant with her first child. 
Her criminal trial finally got underway in January 2022. According to CNN, Holmes was found guilty on four fraud charges. In November, a judge handed down her 11.5 year prison sentence, which she's supposed to start serving in April 2023. Amid her legal trouble, though, Holmes just gave birth to her second child — and her defense team is hoping this will keep her out of prison.
Elizabeth Holmes' defense team says she's not a 'flight risk'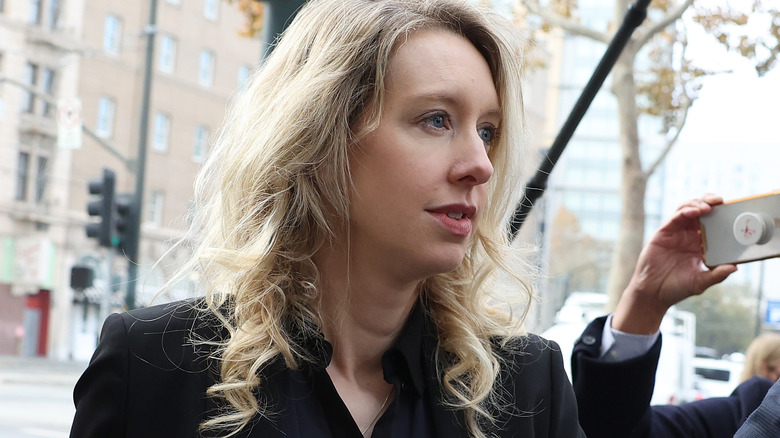 Justin Sullivan/Getty Images
Elizabeth Holmes recently gave birth to her second child with her husband, Billy Evans — the heir to the Evans Hotel franchise. This news came by way of Holmes' legal team, who are fighting to keep the 39-year-old out of prison as they appeal her sentence. "Ms. Holmes has deep ties to the community: She is the mother of two very young children; she has close relationships with family and friends, many of who submitted letters at sentencing vouching for her good character; and she volunteers with a rape crisis and counseling organization," read the court papers (via CBS). 
The court filings didn't divulge any information about when Holmes actually had the baby or its gender. In any case, there's been no word on whether a judge will actually show Holmes the leniency she desires. However, as Jezebel pointed out, pregnancy or parenthood doesn't usually have any influence on a person's ability to stand trial or even serve prison time. Plus, prosecutors appear to be fed up with Holmes over her lavish lifestyle, which includes living in a $13,000-a-month property (via New York Post).