How Does Anna Duggar Make Money Now During Josh's Prison Stint?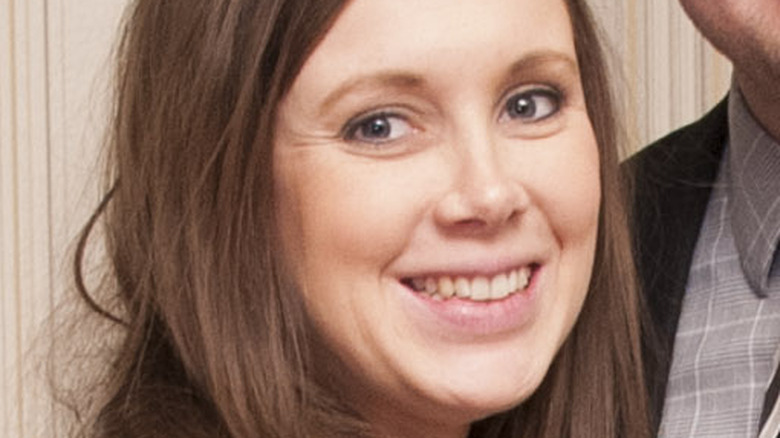 Kris Connor/Getty Images
It's been a rough couple of years for Anna Duggar. Especially now that her husband, Josh Duggar, is behind bars. With the family's breadwinner serving a stint behind bars, the onus is on Anna to raise their seven kids on her own. 
It was in May 2022 when Josh was sentenced to 12 and a half years in prison for possessing and receiving child pornography. AP News reported that the "19 Kids and Counting" star has steadfastly maintained his innocence, with his legal team asking for a five-year sentence. Meanwhile, prosecutors demanded 20 years behind bars, arguing that Josh had a "deep-seated, pervasive and violent sexual interest in children." Even after his release, Josh is subject to 20 years of probation. Per court documents obtained by Us Weekly, he's also prohibited from having "unsupervised contact with minors," including his own children. Additionally, he cannot own an unapproved Internet-enabled device and must undergo lie detector tests to ensure compliance with all conditions.
Prior to his conviction, Josh was the family's primary provider. However, with his incarceration, many wonder how Anna plans to support their family.
Anna Duggar's net worth is reportedly only $60,000
Despite Josh Duggar's conviction, sources say Anna Duggar remains supportive of her husband. "She's standing by him," an insider told People. "She thinks Josh is innocent." However, another insider shared with Us Weekly that Anna has focused her energy on protecting and raising their seven kids. "They're her No. 1 priority and that will never change," they said. "She's going to continue raising their kids to the best of her ability."
While raising one child can be challenging, trying to provide for seven can be downright daunting.It's hard to fathom how Anna continues to support her family with a net worth valued at $60,000. She has also never held a job outside of her work as a full-time mom, so it's safe to say that most of her wealth came from TLC — and "19 Kids and Counting" has since been canceled. Making matters worse, Anna's sister-in-law, Jill Duggar, once revealed that they barely got paid for their appearances. Allegedly, the Duggar family patriarch, Jim Bob, refused to pay them despite earning somewhere between $25,000 to $45,000 per episode.
It remains unclear how Anna is managing to support all of her children, but she still has the option to work as a teacher. "After high school, I did an online Christian college program in early child education," she told the Duggar Family Fan Blog in 2016. 
The Duggar family maintains that they're supportive of Anna Duggar and her kids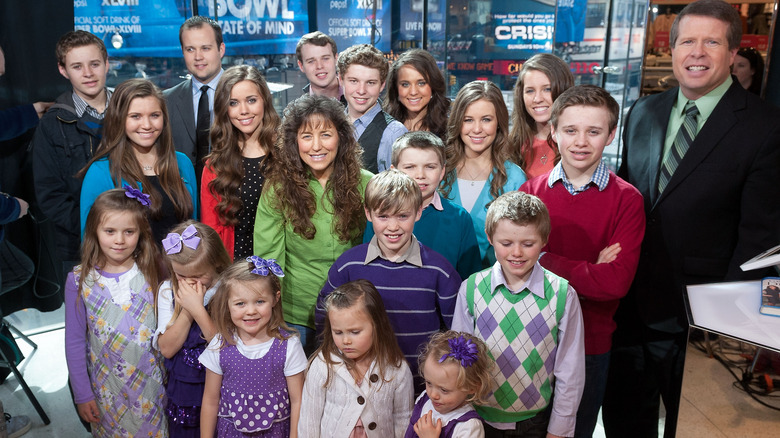 D Dipasupil/Getty Images
Perhaps Anna Duggar owes it all to the rest of the Duggar clan that she can keep her family afloat. When Josh Duggar was found guilty of child pornography charges in December 2021, Jim Bob and Michelle Duggar pledged to support Anna and her children in a statement. "In the days ahead, we will do all we can to surround our daughter-in-law Anna and their children with love and support," they said. "As parents, we will never stop praying for Joshua, and loving him, as we do all of our children."
Jinger Duggar Vuolo, another of Anna's sisters-in-law, expressed similar sentiments despite having already distanced herself from the rest of the Duggar clan. "We're always here for them if they need anything," she told E! News in February 2023. "And I hope that they would know that." 
Anna's cousin-in-law, Jed Duggar, has also offered support, while Josh's cousin, Amy, has publicly encouraged Anna to consider divorce. "The only people you would upset by leaving are the ones willing to sacrifice you and your children's safety to protect Josh and his secrets," she wrote on Instagram. She explained that she understands why Anna is shielding her kids from the gravity of the situation but that "you can't protect them from the truth for forever."