Candiace Dillard Bassett Worked In The White House Before RHOP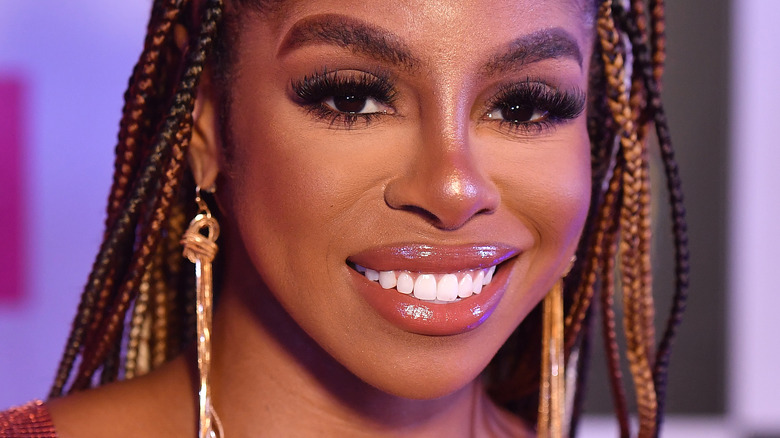 Paras Griffin/Getty Images
Candiace Dillard Bassett has been entertaining Bravo fans since 2018 when she joined "The Real Housewives of Potomac." Although Bassett first came across as a mild-mannered former pageant queen,she soon blossomed into a bonafide housewife, able to feud, fight, and party with the best of them. What sets Bassett apart from many housewives, however, is her work ethic. Despite coming from an affluent background, Bassett hasn't rested on her wealth, or even her "RHOP" fame.
Bassett came to the show with an undergrad degree from Howard University, but has since attained her MBA. The "RHOP" star also owned Prima Hair Collection with her sister, Crystal Dillard. Of course, Bassett has since launched a successful music career, releasing hits such as "Drive Back" and "Insecure." Plus, Bassett also dipped her foot in the acting world. Her latest project, "Hush," premiered in 2022. However, Bassett's most impressive entry on her résumé came long before she ever held a champagne flute during the "RHOP" opening credits. Once upon a time, Bassett worked in the White House for a very special reason.
Candiace Dillard Bassett worked for the Obama administration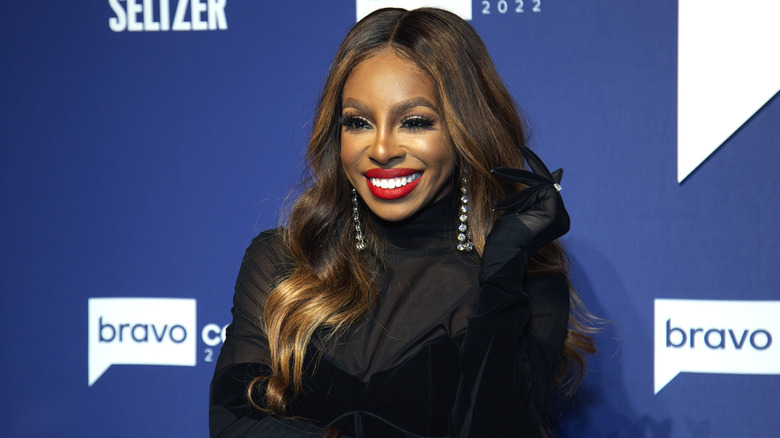 Santiago Felipe/Getty Images
Candice Dillard Bassett worked in the White House for the Obama administration. According to Bravo, Bassett worked during two separate cycles. During her first go-around, she worked in the Department of Public Engagement and Intergovernmental Affairs, "where she liaised between the White House and the African-American community for President Barack Obama." Per Bassett's LinkedIn, she worked this position from June 2010 until March 2011. Bassett also worked on Obama's re-election campaign the following year. 
Naturally, the experience impacted Bassett in a major way. "Working in the White House, working for the Obama Administration, which in it of itself is incredibly special because of what it meant to our country and to the world ..." shared Bassett with The Congressional Black Caucus in 2019. "The number one thing that those experiences gave me, that I could never get anywhere else, was how to be scrappy. You can't tell me no anymore. You can't tell me I can't figure something out anymore because I've done everything backwards and forwards six times. So it's like, 'I can't do it this way, okay, it's fine. I'm going to flip it and to it another way. I can't get this thing done, I can't talk to this person today, I'm going to talk to someone else.'" She concluded her thoughts by saying that "working with the Obama administration" taught her that she can do anything. 
Michelle Obama loves RHOP and RHOA
Candiace Dillard Bassett's days as an Obama administration staffer are long gone. However, life often comes full circle. A wonderful example, in Bassett's case, is that Michelle Obama once admitted to being a "Housewives" fan. And while the former first lady didn't specifically name Bassett as her favorite cast member, she did name "RHOP" as her favorite "Housewives" franchise. "Oh man you know, I wanna say Potomac," Obama shared in an interview with Gayle King. "I just don't like it when sisters are arguing with each other. I just don't like to see that on TV." The former first lady then joked that it was "okay" for white women to fight because they're "not defined by the one person on TV." 
Obama also gave "The Real Housewives of Atlanta" cast a shoutout. "I like Potomac and Atlanta," she added. King recently appeared on "Watch What Happens Live," and dished further on Mrs. Obama's love for "RHOA." "I quoted Kandi, because Michelle Obama, you know she says, 'When they go low, we go high," shared King. "And so Kandi, on one of the episodes said, 'My name is not Michelle Obama. When they go low, I'm going low, too.'" And once "WWHL" host Andy Cohen inquired as to what Obama thought, Gayle replied, "She thought it was very funny. She didn't engage with me in it, but she thought it was very funny."